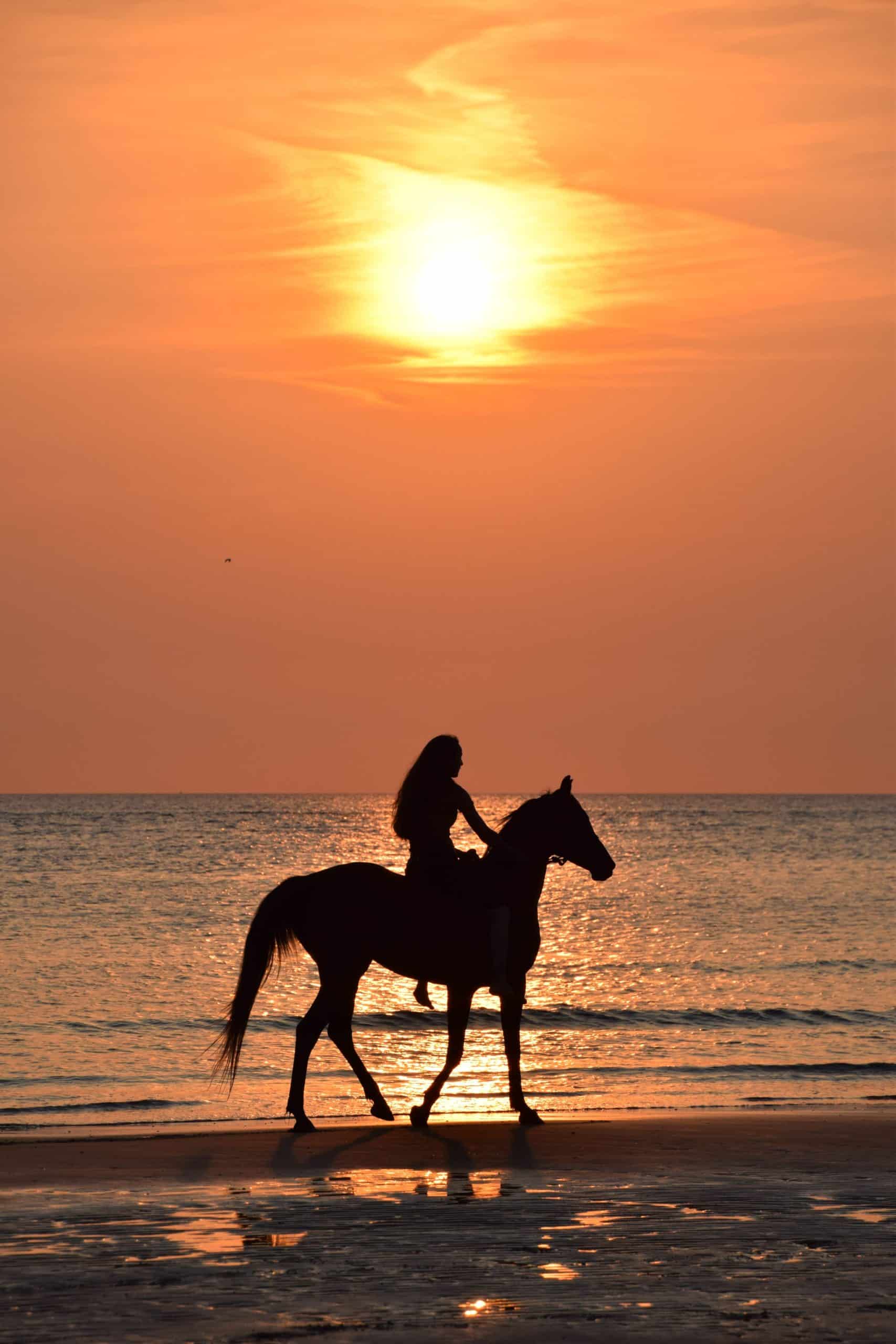 In the pursuit of personal growth and fulfillment, the concept of "bettering oneself" has gained significant prominence. It encompasses a multifaceted journey of self-improvement, involving various aspects of one's life, including physical, emotional, intellectual, and spiritual well-being.
To better oneself means to actively strive for positive change, to expand one's capabilities, and to evolve into the best version of oneself. It is a lifelong process that requires introspection, self-awareness, and a willingness to engage in personal development.
By embarking on this transformative path, individuals aim to enhance their overall quality of life, achieve personal goals, and cultivate a deeper sense of purpose and fulfillment.
In this article, we will explore the meaning of bettering oneself, the benefits it brings, and the strategies one can employ to embark on this empowering journey of self-transformation.
What are you waiting for? – Download your FREE Personal Growth Worksheets now!
What Does it Mean to Better Yourself? 
To better yourself means to make positive changes and improvements in various aspects of your life, such as personal growth, skills development, emotional well-being, or overall character development.
It involves actively striving to enhance your knowledge, abilities, habits, and attitudes in order to become a better version of yourself.
This can be achieved through self-reflection, setting goals, acquiring new skills, cultivating healthy habits, seeking personal and professional development opportunities, and consistently working towards self-improvement. It is a lifelong journey of continuous learning and growth.
When you strive to better yourself, you embark on a journey of self-improvement that encompasses various aspects of your life. Here are some additional details:
Personal Growth
Bettering yourself involves focusing on personal development and self-awareness. This includes exploring your values, beliefs, strengths, and weaknesses, and working on areas that you want to improve. It may involve developing emotional intelligence, enhancing communication skills, or building resilience.
Skills Development
Improving yourself often entails acquiring new knowledge and skills. This could be related to your personal interests, hobbies, or professional goals. Whether it's learning a new language, mastering a musical instrument, or enhancing your professional skills, continuous learning expands your capabilities and opens up new opportunities.
Health and Well-being
Bettering yourself includes taking care of your physical and mental well-being. It involves adopting healthy lifestyle habits such as exercising regularly, maintaining a balanced diet, getting enough sleep, and managing stress. Prioritizing self-care helps you function at your best and enhances your overall quality of life.
Goal Setting
Setting clear and achievable goals is an integral part of self-improvement. By defining specific goals, you can focus your efforts and track your progress. Whether your goals are related to personal achievements, career advancements, or relationships, having a sense of purpose and direction motivates you to continually strive for improvement.
Continuous Learning
Embracing a mindset of lifelong learning is essential for personal growth. This involves seeking new knowledge, exploring different perspectives, and staying curious. It could involve reading books, attending workshops, taking online courses, or engaging in meaningful conversations with others. The more you learn, the more you can apply that knowledge to your personal and professional life.
Remember, the path to self-improvement is unique to each individual. It's important to focus on areas that are meaningful to you and align with your values and aspirations. By consistently making efforts to better yourself, you can experience personal growth, fulfillment, and a greater sense of purpose in life.
Related Articles – The Importance of Improvement and Growth in Life
How Do You Better Yourself?
Practicing Effective Communication
Developing effective communication skills is crucial for personal growth. This can involve enhancing both verbal and non-verbal communication techniques. For example, actively listening to others, expressing thoughts and ideas clearly, and using body language effectively can improve interpersonal relationships and professional growth.
Cultivating Resilience
Resilience is the ability to bounce back from challenges and setbacks. Building resilience involves developing coping mechanisms, maintaining a positive mindset, and embracing adaptability. For instance, individuals can engage in activities like journaling, mindfulness practices, or seeking support from mentors during difficult times.
Expanding Cultural Awareness
Actively seeking to understand and appreciate different cultures fosters personal growth. This can include exploring diverse cuisines, engaging in cultural events, traveling to new places, or learning languages. Embracing cultural diversity broadens perspectives and cultivates empathy and tolerance.
Developing Financial Literacy
Enhancing financial literacy and money management skills is essential for personal growth. This can involve learning about budgeting, saving, investing, and making informed financial decisions. Taking steps towards financial independence and security contributes to overall well-being and personal freedom.
Building Leadership Skills
Developing leadership skills can benefit personal and professional growth. This can involve taking on leadership roles in projects or organizations, learning effective decision-making, and honing skills like delegation, communication, and inspiring others. Leadership development fosters confidence, influence, and personal growth.
Embracing a Healthy Work-Life Balance
Striving for a healthy work-life balance is crucial for personal well-being and growth. This includes setting boundaries, managing time effectively, and prioritizing self-care. For example, individuals can dedicate time for hobbies, leisure activities, spending quality time with loved ones, and pursuing passions outside of work.
Seeking Mentors and Role Models
Seeking guidance from mentors and role models who have achieved personal success can provide valuable insights and support. Mentors can offer advice, share experiences, and help navigate challenges. Learning from those who have already walked the path of personal growth can inspire and guide individuals towards their own development.
Practicing Effective Decision-Making
Making informed and effective decisions is an important aspect of personal growth. This involves gathering relevant information, considering different perspectives, weighing pros and cons, and trusting one's intuition. Developing decision-making skills helps individuals navigate life choices with confidence and clarity.
Developing a Growth-Oriented Network
Surrounding oneself with like-minded individuals who value personal growth can be highly influential. Engaging in networking events, joining professional or interest-based communities, and participating in mastermind groups can provide opportunities for learning, collaboration, and mutual support.
Fostering Creativity and Innovation
Cultivating creativity and embracing innovative thinking can lead to personal growth and professional success. Engaging in activities like brainstorming, problem-solving, exploring new hobbies, or experimenting with different approaches encourages thinking outside the box and embracing new perspectives.
Embracing Health and Wellness Practices
Prioritizing physical, mental, and emotional health is essential for personal growth. Engaging in practices like regular exercise, meditation, mindfulness, or therapy can enhance overall well-being. These practices promote self-awareness, stress management, and resilience.
Remember, self-improvement is a lifelong journey, and it's important to be patient and kind to yourself throughout the process. Consistent effort, self-reflection, and a willingness to learn and adapt will help you better yourself and lead a more fulfilling life.
Related Articles – 10 Reasons to Keep Improving in Life
Why is Self-Improvement Important?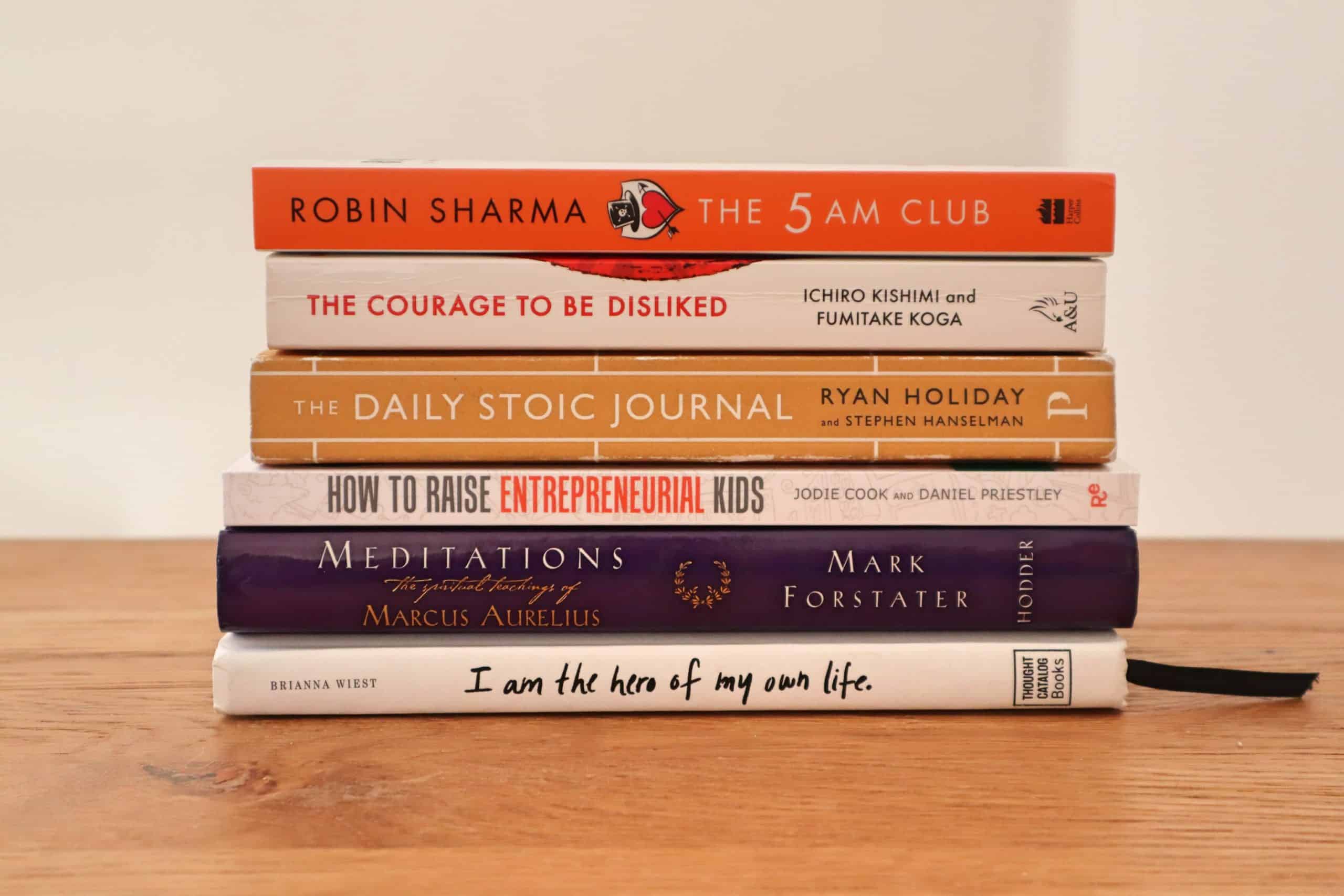 Self-improvement is important because it allows individuals to unlock their full potential, achieve personal fulfillment, and lead a more meaningful and purposeful life.
Here are some key reasons why self-improvement is significant:
Personal Growth
Self-improvement fosters personal growth and development. It allows you to uncover and maximize your potential, enabling you to become the best version of yourself. By continuously working on improving various aspects of your life, you can enhance your skills, expand your knowledge, and develop a stronger sense of self.
Increased Self-Awareness
Engaging in self-improvement activities promotes self-awareness. It helps you understand your strengths, weaknesses, values, and beliefs more deeply. This self-awareness allows you to make informed choices, set meaningful goals, and align your actions with your values and aspirations.
Fulfillment and Well-being
When you actively work on bettering yourself, it often leads to a greater sense of fulfillment and overall well-being. Achieving personal goals, developing new skills, and cultivating healthy habits contribute to a more balanced and satisfying life.
Adaptation and Resilience
Self-improvement equips you with the tools and mindset to adapt to changes and challenges. It enhances your ability to navigate obstacles, learn from failures, and bounce back from setbacks. By continually developing your skills and mindset, you become more resilient in the face of adversity.
Improved Relationships
When you invest in self-improvement, it positively impacts your relationships with others. Enhancing your communication skills, emotional intelligence, and empathy allows for deeper connections and more meaningful interactions. By working on yourself, you become better equipped to understand and relate to others.
Professional Growth
Self-improvement plays a crucial role in professional growth and career advancement. By acquiring new skills, expanding your knowledge, and continuously learning, you increase your value in the job market. It opens up opportunities for career progression and can lead to higher job satisfaction.
Personal Empowerment
Engaging in self-improvement activities empowers you to take control of your own life. It shifts your focus from external circumstances to your own personal growth and development. By actively working on bettering yourself, you become the driver of your own success and happiness.
Contribution to Society
Self-improvement not only benefits you as an individual but also has a positive ripple effect on society. When you strive to better yourself, you can contribute more effectively to your community and make a meaningful impact. By sharing your knowledge, skills, and experiences, you can inspire and uplift others.
Ultimately, self-improvement is a lifelong journey that allows you to continually learn, grow, and evolve. It empowers you to create a more fulfilling and purposeful life while positively influencing those around you.
Related Articles – Weekly Things To Do For Self-Development 
20 Tips for Bettering Yourself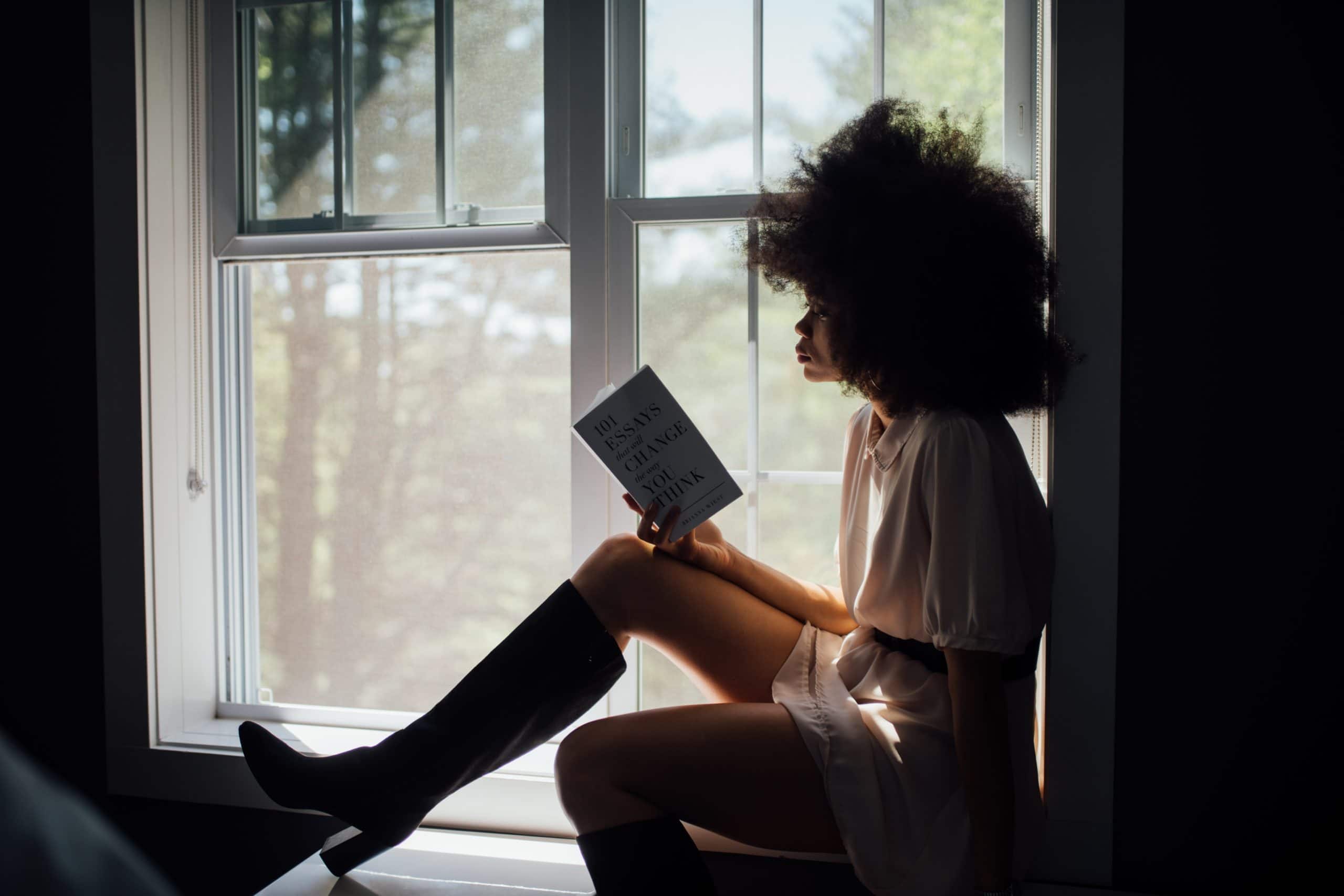 Set Clear and Specific Goals
Define your goals in a clear and specific manner. For instance, instead of setting a vague goal like "exercise more," specify a goal like "exercise for 30 minutes, five days a week." This clarity helps you track progress and stay motivated.
Develop a Growth Mindset
Embrace the belief that your abilities and intelligence can be developed through dedication and effort. For example, when faced with a challenge, instead of thinking, "I can't do this," adopt the mindset of "I can learn and improve through practice and perseverance."
Cultivate Self-Reflection
Set aside time for introspection and self-reflection. Reflect on your experiences, strengths, weaknesses, and areas for improvement. This self-awareness helps you identify patterns, make informed decisions, and grow personally and professionally.
Engage in Continuous Learning
Dedicate time to learning new things. Read books, take online courses, attend workshops or seminars, and seek out opportunities to expand your knowledge and skills. Learning fuels personal growth and keeps your mind sharp.
Practice Gratitude
Cultivate a habit of expressing gratitude daily. This can be done through journaling, making a gratitude list, or expressing appreciation to others. Focusing on the positive aspects of your life enhances happiness, resilience, and overall well-being.
Foster Healthy Habits
Take care of your physical health by incorporating healthy habits into your routine. Examples include regular exercise, balanced nutrition, adequate sleep, and staying hydrated. Prioritizing your well-being lays a foundation for personal growth in other areas of life.
Manage Time Effectively
Improve your time management skills by setting priorities, creating schedules or to-do lists, and minimizing distractions. Efficient time management allows you to make progress on important tasks and allocate time for self-improvement activities.
Step Outside Your Comfort Zone
Challenge yourself by stepping out of your comfort zone. This can involve trying new activities, taking on new responsibilities, or facing your fears. By pushing your boundaries, you gain confidence, resilience, and new experiences.
Cultivate a Supportive Network
Surround yourself with positive and supportive individuals who inspire and motivate you. Seek mentors or join communities that share similar interests or goals. Having a strong support system enhances personal growth and provides guidance during challenging times.
Practice Mindfulness
Incorporate mindfulness into your daily routine. Engage in activities like meditation, deep breathing exercises, or mindful walking. Being present in the moment improves focus, reduces stress, and enhances self-awareness.
Develop Effective Communication Skills
Enhance your communication skills to improve relationships and collaboration. Practice active listening, express yourself clearly and assertively, and seek to understand others' perspectives. Effective communication fosters personal and professional growth.
Embrace Failure as a Learning Opportunity
See failures as valuable learning experiences rather than setbacks. Analyze what went wrong, extract lessons, and apply them to future endeavors. Failure provides opportunities for growth and resilience.
Nurture Creativity
Engage in activities that foster creativity, such as writing, painting, playing an instrument, or exploring new hobbies. Creativity stimulates problem-solving skills, encourages innovative thinking, and enhances personal expression.
Develop Emotional Intelligence
Cultivate emotional intelligence by understanding and managing your own emotions and empathizing with others. Practice active listening, empathy, and emotional regulation. Emotional intelligence improves relationships and fosters personal and professional growth.
Take Risks
Be willing to take calculated risks in pursuit of your goals. Whether it's starting a new business, pursuing a different career path, or embarking on a new adventure, taking risks allows for personal growth and opportunities for success
Volunteer and Give Back
Engage in volunteer work or contribute to your community in meaningful ways. Giving back cultivates gratitude, empathy, and a sense of purpose. It also provides an opportunity to learn new skills and make a positive impact.
Cultivate Resilience
Build resilience by developing coping mechanisms and adopting a positive mindset. Practice self-care, seek support when needed, and develop strategies for managing stress. Resilience helps you bounce back from setbacks and navigate challenges more effectively.
Develop Financial Literacy
Learn about personal finance and develop good financial habits. Educate yourself on budgeting, saving, investing, and managing debt. Building financial literacy empowers you to make informed decisions and secure your financial future.
Embrace Diversity and Inclusion
Value and embrace diversity in all its forms. Seek out different perspectives, engage in cultural exchanges, and challenge biases or prejudices. Embracing diversity fosters personal growth, empathy, and a broader understanding of the world.
Practice Self-Care
Prioritize self-care to nurture your physical, mental, and emotional well-being. Engage in activities that recharge you, such as practicing mindfulness, taking breaks, pursuing hobbies, or spending quality time with loved ones. Self-care supports personal growth and prevents burnout.
Remember, self-improvement is a lifelong journey. Embrace these tips as a starting point, adapt them to your unique circumstances, and continually explore new ways to better yourself and unleash your full potential.
Related Articles – 21 Personal Growth Activities for Students
Final Thoughts On Bettering Yourself
To better oneself is a profound and ongoing journey of personal growth and self-improvement. It involves a commitment to constant self-reflection, learning, and intentional actions aimed at expanding one's potential and enhancing various aspects of life.
It means embracing change and stepping out of comfort zones to overcome limitations and challenges. By bettering oneself, individuals can experience numerous benefits, including increased self-confidence, improved relationships, enhanced well-being, and a greater sense of purpose and fulfillment.
The process of bettering oneself is unique to each individual, as it entails identifying personal strengths, weaknesses, and aspirations. It requires setting clear goals, developing new skills, and cultivating positive habits. Moreover, it involves nurturing emotional intelligence, practicing self-care, and fostering resilience in the face of setbacks.
While the journey to better oneself may be challenging at times, it is a deeply rewarding endeavor. It allows individuals to unlock their true potential, tap into their passions, and live a more authentic and meaningful life. By continually striving for self-improvement, individuals not only create positive change within themselves but also inspire others around them to embark on their own transformative journeys.
In conclusion, the quest to better oneself is an ongoing process that transcends personal limitations, expands horizons, and fosters personal growth. It is a powerful path that enables individuals to harness their inner potential, embrace their uniqueness, and create a life of purpose and fulfillment. By embarking on this journey, individuals can unleash their true potential and make a lasting impact on themselves and the world around them.