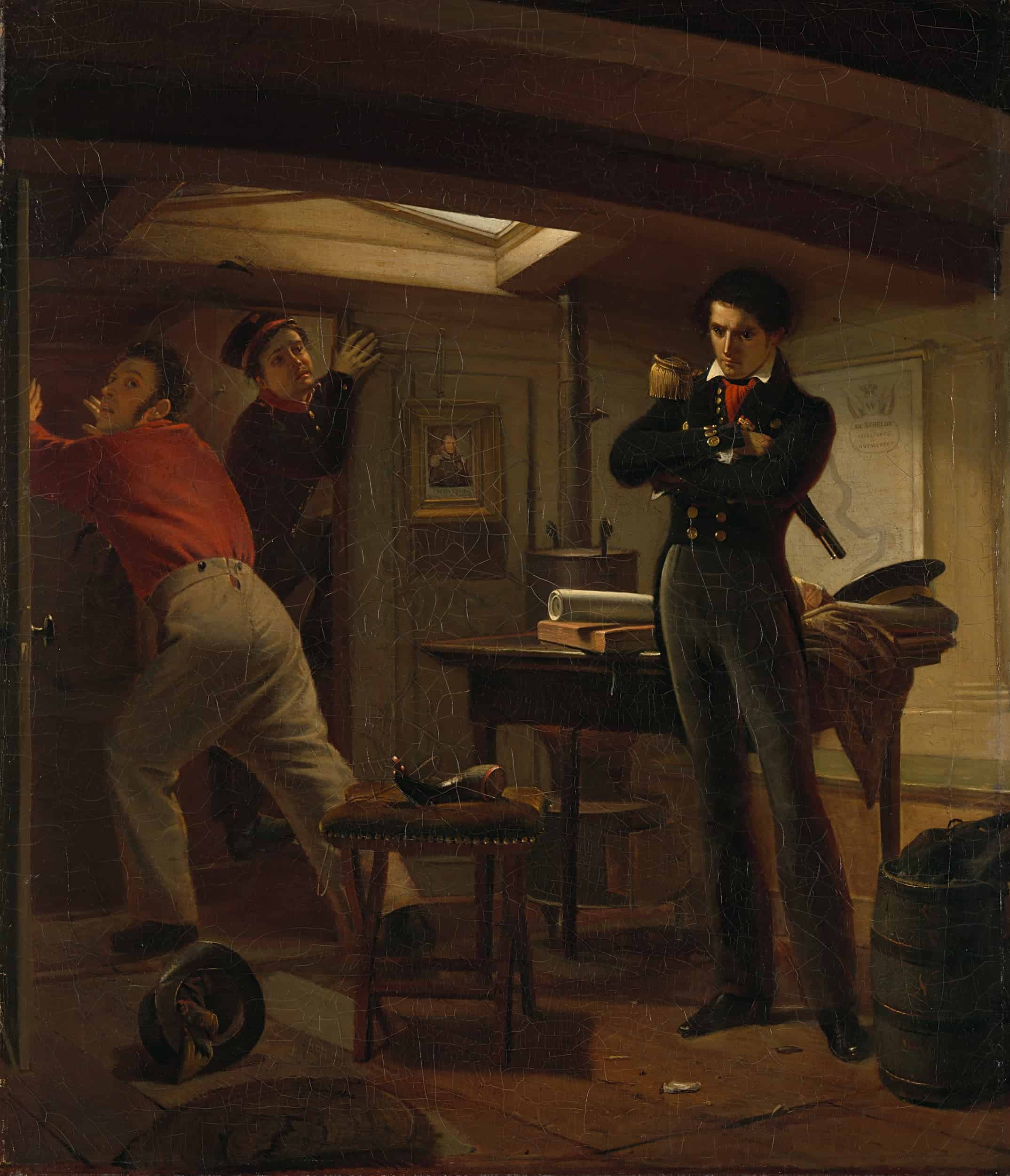 Within the realm of mental health, accurate diagnosis is crucial for effective treatment and support. However, the complexity of mental disorders sometimes leads to challenges in distinguishing between them.
One such scenario involves the potential misdiagnosis of Obsessive-Compulsive Disorder (OCD) as Borderline Personality Disorder (BPD). Both conditions can exhibit overlapping symptomatology, making it difficult to differentiate between them initially.
OCD is characterized by intrusive thoughts (obsessions) and repetitive behaviors (compulsions) that individuals feel compelled to perform. These symptoms can be distressing and time-consuming, significantly interfering with daily life.
On the other hand, Borderline Personality Disorder (BPD) is a personality disorder characterized by emotional instability, difficulties with self-image and relationships, impulsivity, and a heightened fear of abandonment. While the diagnostic criteria for OCD and Borderline Personality Disorder are distinct, the overlapping nature of certain symptoms can create diagnostic challenges.
In this article, we explore the potential for misdiagnosis between OCD and Borderline Personality Disorder, shedding light on the similarities and differences in their symptom presentation.
By understanding the nuances of these conditions, clinicians, patients, and their loved ones can gain insights into the diagnostic process and work towards more accurate assessments, leading to appropriate treatment strategies and improved overall outcomes.
What are you waiting for? – Download Your FREE OCD Worksheets Now!
What is OCD?
Obsessive-Compulsive Disorder (OCD) is a complex mental health disorder that affects people of all ages and backgrounds. It is estimated that around 2-3% of the global population will experience OCD at some point in their lives.
Obsessions in OCD are intrusive and unwanted thoughts, images, or urges that cause significant distress. Common obsessions include fears of contamination, concerns about symmetry or order, unwanted taboo thoughts, and excessive doubts.
These obsessions often lead to intense anxiety and can be time-consuming, making it difficult for individuals to focus on other aspects of their lives.
Compulsions, on the other hand, are repetitive behaviors or mental acts that individuals with Obsessive Compulsive Disorder feel compelled to perform in response to their obsessions. Compulsions are intended to neutralize or prevent the perceived harm associated with the obsession.
Examples of compulsions include excessive hand washing, repetitive checking, counting, arranging objects in a particular order, or seeking reassurance.
Research has shown that OCD (mental health disorder) is influenced by a combination of genetic, neurobiological, and environmental factors. It has been found that there are alterations in brain structure and function in individuals with OCD, particularly in regions associated with decision-making, emotion regulation, and the processing of fear and anxiety.
Related Articles – OCD Ordering And Arranging
What is BPD?
BPD stands for Borderline Personality Disorder. Borderline personality disorder (BPD) is listed under cluster B in the Diagnostic and Statistical Manual of Mental Disorders, Fifth Edition, and is recognized as a chronic, mental health disorder. It is a mental health condition characterized by unstable emotions, impulsive behavior, distorted self-image, and difficulties in relationships.
People with BPD often experience intense mood swings, have a fear of abandonment, struggle with self-worth, and may engage in self-destructive behaviors.
Individuals with Borderline Personality Disorder often have a heightened sensitivity to interpersonal interactions and may exhibit patterns of intense and unstable relationships.
They may also have a tendency to engage in impulsive behaviors, such as excessive spending, substance abuse, risky sexual behavior, or self-harm.
The exact causes of BPD are not fully understood, but a combination of genetic, environmental, and neurological factors is believed to play a role. Traumatic experiences, such as childhood abuse or neglect, may contribute to the development of BPD in some individuals.
Treatment for BPD usually involves a combination of psychotherapy, medication, and support from a mental health professional.
Dialectical Behavior Therapy (DBT) is a commonly used therapeutic approach for BPD, focusing on skills development to manage emotions, improve interpersonal relationships, and promote self-acceptance.
It's important to note that with proper treatment and support, individuals with BPD can experience significant improvement in their symptoms and lead fulfilling lives. If you or someone you know is struggling with BPD, it is recommended to seek professional help for an accurate diagnosis and appropriate treatment.
Related Article(s) – What Are The 4 Types Of OCD?
What Are the Similarities Between OCD and BPD?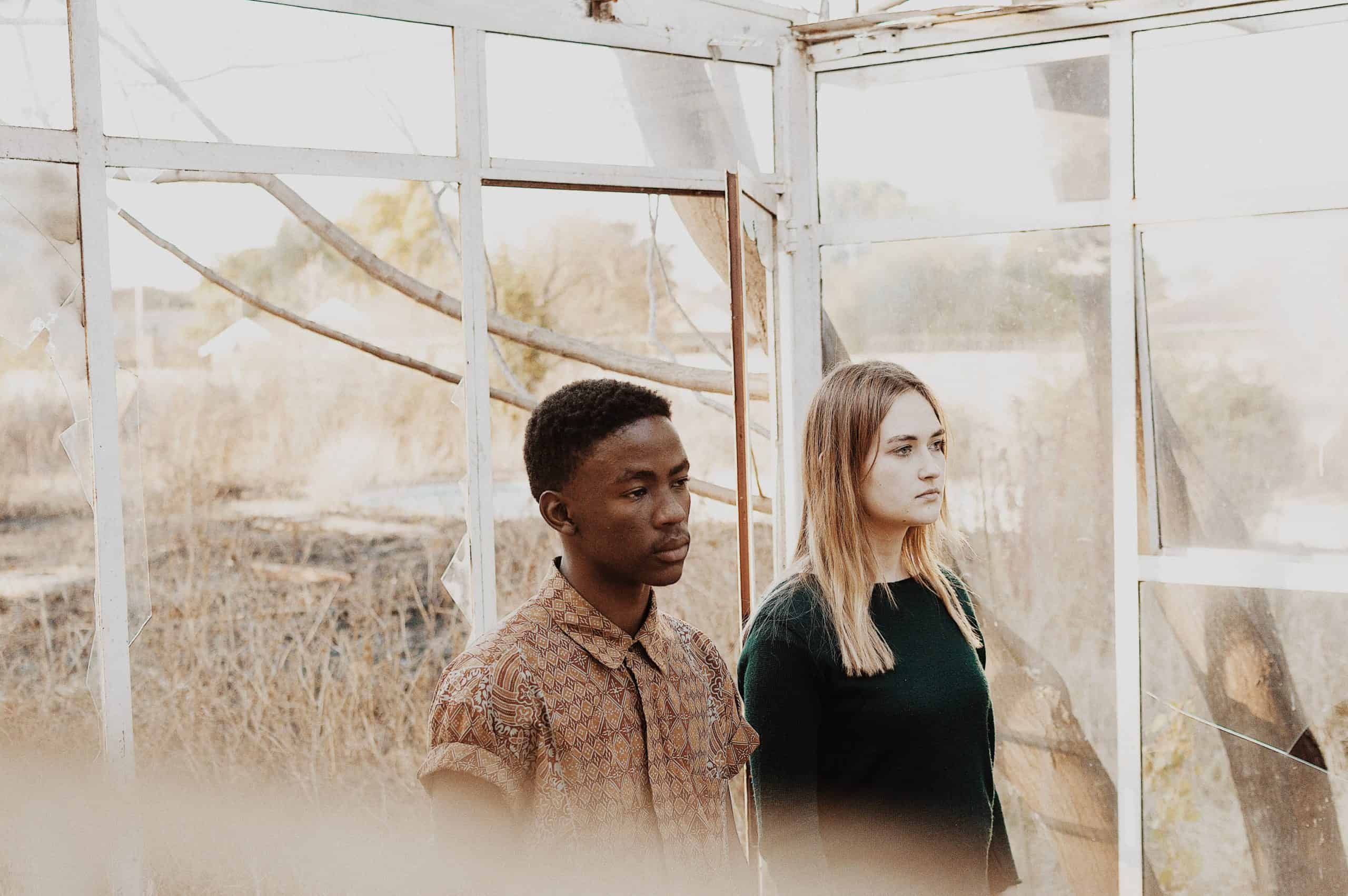 While Obsessive-Compulsive Disorder (OCD) and Borderline Personality Disorder (BPD) are distinct mental health conditions, they do share some similarities. Here are a few commonalities:
Intrusive thoughts
Both OCD and BPD can involve intrusive thoughts, although they may manifest differently. In OCD, these thoughts are typically related to specific obsessions, while in BPD, they may be associated with unstable self-image or fears of abandonment.
Emotional dysregulation
Both disorders can involve difficulties in regulating emotions. Individuals with OCD may experience intense anxiety and distress related to their obsessions, while those with BPD often struggle with mood swings and have difficulties in managing and stabilizing their emotions.
Impulsivity
Impulsivity is a shared characteristic between OCD and BPD, albeit in different ways. While individuals with OCD may exhibit compulsive behaviors as a response to their obsessions, those with BPD may engage in impulsive behaviors such as reckless spending, substance abuse, or self-harm.
Impact on relationships
Both disorders can significantly impact relationships. Individuals with OCD may struggle to maintain relationships due to the time-consuming nature of their obsessions and compulsions. Similarly, individuals with BPD may experience difficulties in relationships due to their emotional instability, fear of abandonment, and sometimes erratic behavior.
It's important to note that while these disorders have some overlapping features, they are distinct diagnoses with different diagnostic criteria and treatment approaches. Proper assessment and diagnosis by a qualified mental health professional are essential to differentiate between the two and provide appropriate treatment.
Related Articles – What is Tourettic OCD?
What Are the Differences Between OCD and BPD?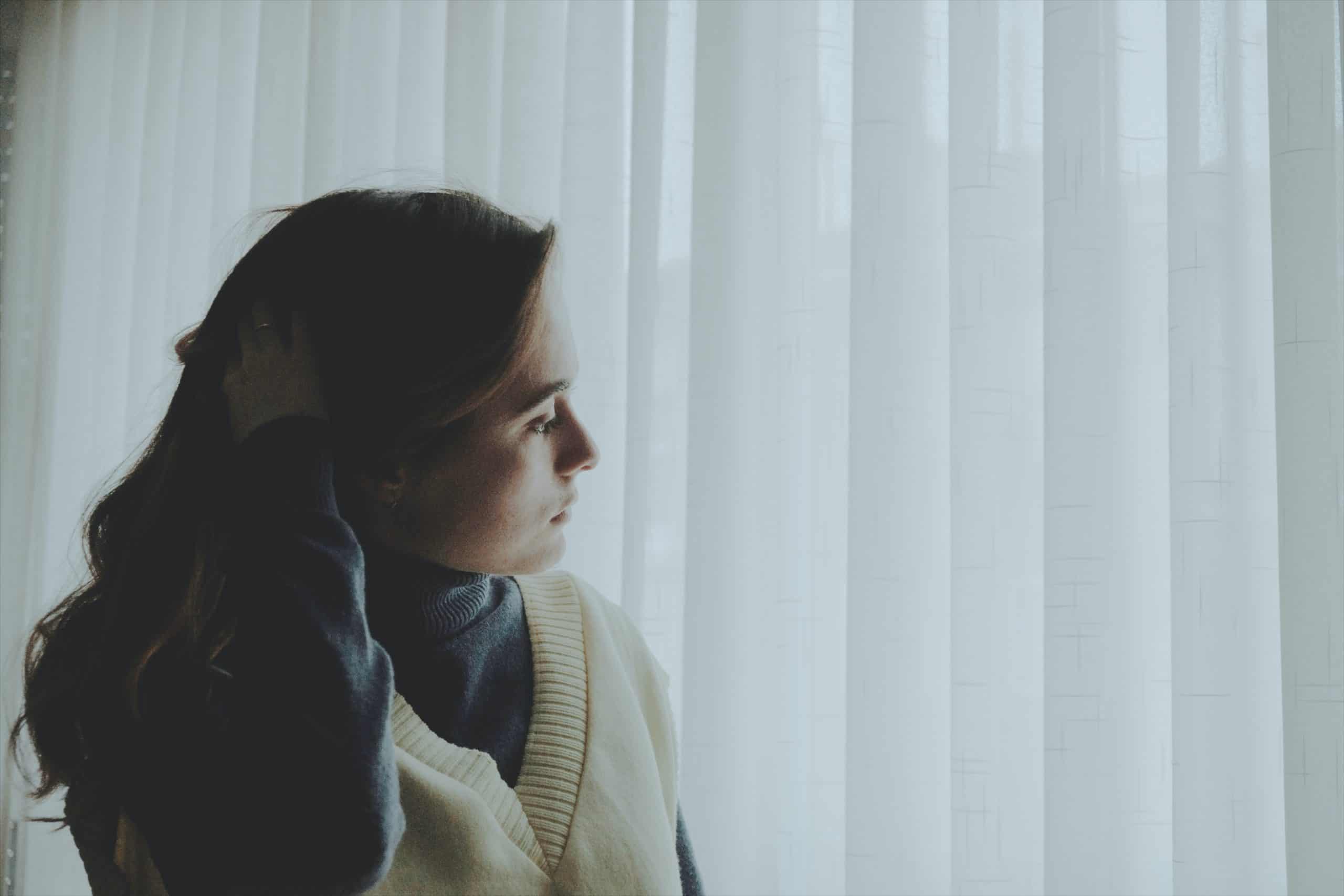 While Obsessive-Compulsive Disorder (OCD) and Borderline Personality Disorder (BPD) may share some similarities, they are distinct mental health conditions with different characteristics.
Here are some key differences between OCD and BPD:
Nature of symptoms
In OCD, the core symptoms revolve around obsessions and compulsions. Obsessions are intrusive and unwanted thoughts, while compulsive behavior and mental acts performed to alleviate anxiety or prevent harm. On the other hand, BPD is characterized by difficulties in self-image, intense emotions, impulsivity, and unstable relationships.
Focus of distress
In OCD, the distress primarily arises from the obsessions and the anxiety they provoke. The compulsions are performed as a means of reducing this anxiety. In BPD, the distress often stems from unstable relationships, intense emotions, and a pervasive fear of abandonment.
Treatment approaches
Effective treatments for OCD often involve cognitive-behavioral therapy (CBT), specifically exposure and response prevention (ERP), which helps individuals confront their fears and reduce reliance on compulsions. Medication may also be prescribed in some cases. BPD treatment often involves dialectical behavior therapy (DBT), which focuses on improving emotional regulation, distress tolerance, interpersonal skills, and self-acceptance.
Stability of symptoms
OCD symptoms tend to be relatively stable over time, although they can wax and wane in intensity. BPD symptoms, on the other hand, may fluctuate more frequently, often triggered by interpersonal stressors or perceived abandonment.
Core features
While OCD is characterized by obsessions and compulsions, BPD is defined by difficulties in self-identity, intense emotions, impulsivity, and challenges in maintaining stable relationships.
It's important to consult with a mental health professional for a proper diagnosis and to develop an individualized treatment plan tailored to the specific needs of each condition.
Related Articles – OCD and Comorbid Disorders
What personality disorders are comorbid with OCD?
Obsessive-Compulsive Disorder (OCD) can be comorbid with various personality disorders. Comorbidity refers to the presence of two or more co-occurring disorders in an individual. It's important to note that comorbidity does not necessarily mean one disorder causes the other, but rather they can be present together for various reasons.
The most commonly reported personality disorders that are comorbid with OCD include:
Obsessive-Compulsive Personality Disorder (OCPD)
Despite the similarity in names, OCD and OCPD are distinct disorders. People with OCPD have a pervasive pattern of preoccupation with orderliness, perfectionism, and control, which can overlap with some OCD symptoms.
Avoidant Personality Disorder (AvPD)
People with AvPD often experience extreme social anxiety and fear of rejection, leading them to avoid social interactions. Some individuals with OCD may develop avoidant behaviors due to their obsessions or compulsions interfering with their ability to engage in social situations.
Dependent Personality Disorder
This disorder is characterized by excessive reliance on others for decision-making and emotional support. Individuals with OCD may sometimes become dependent on others due to their anxiety and need for reassurance related to their obsessive thoughts or compulsive behaviors.
Borderline Personality Disorder (BPD)
BPD is characterized by unstable relationships, self-image, and emotions. While it is less common, some studies have reported a comorbid relationship between OCD and BPD.
Other Personality Disorder(s)
There may also be associations between OCD and other personality disorders, such as narcissistic, histrionic, interpersonal relationships or schizotypal personality disorder, but these comorbidities are less well-established.
It's essential to understand that not everyone with OCD will have a comorbid personality disorder, and comorbidities can vary greatly from person to person.

Additionally, proper diagnosis and treatment planning should involve a qualified mental health professional who can assess the individual's specific symptoms including various mental health disorders such as anxiety disorders, eating disorders, childhood trauma, distinct mental disorders, bipolar disorder and various comorbid personality disorders.

Can OCD be Misdiagnosed as BPD?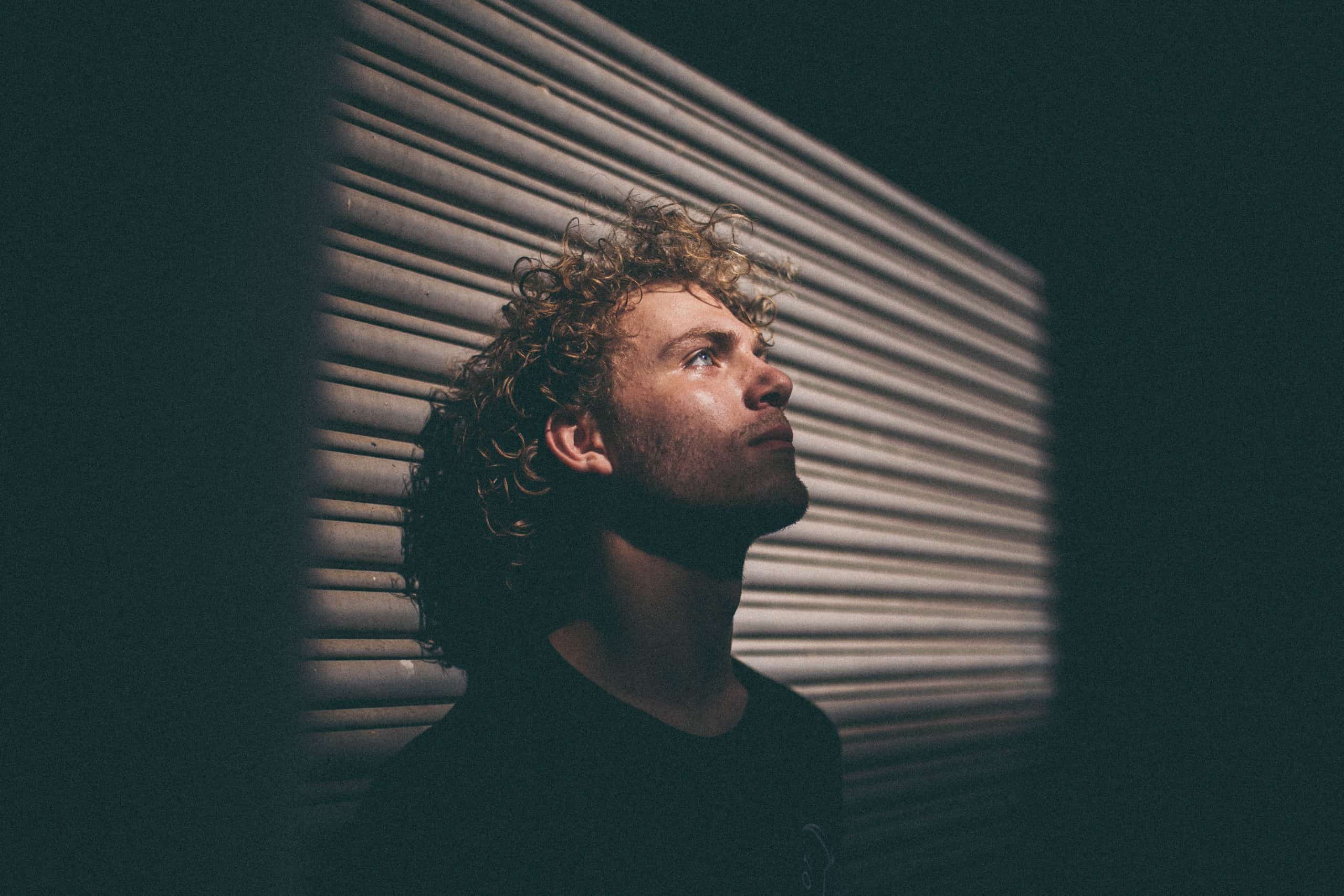 Yes, there can be cases where Obsessive-Compulsive Disorder (OCD) is misdiagnosed as Borderline Personality Disorder (BPD) or vice versa. The similarities in some symptoms and the presence of overlapping features between the two disorders can make accurate diagnosis challenging. 
Both OCD and BPD can involve emotional dysregulation, intrusive thoughts, and difficulties in relationships. However, there are distinct differences between the two disorders, and it is crucial for a qualified mental health professional to conduct a comprehensive evaluation to differentiate between them.
The misdiagnosis can occur due to several reasons, such as:
Overlapping symptoms
The presence of shared symptoms, such as intrusive thoughts, emotional dysregulation, or impulsivity, can lead to diagnostic confusion. It requires careful evaluation to distinguish between the specific features of each disorder.
Co-occurring disorders
It is not uncommon for individuals to have multiple mental illness conditions. OCD can coexist with BPD or other disorders, further complicating the diagnostic process.
Masking of symptoms
The symptoms of one disorder may overshadow or mask the symptoms of the other. For example, the repetitive behaviors and rituals in OCD may be mistaken as impulsive behaviors characteristic of BPD.
To minimize the chances of misdiagnosis, it is important for mental illness professionals to conduct a thorough assessment, considering the individual's symptoms, history, and overall functioning. This may involve detailed interviews, self-report measures, observation, and possibly collaboration with other specialists if needed.
Accurate diagnosis is crucial for effective treatment planning, as the treatment approaches for OCD and BPD can differ significantly. Seeking a second opinion or consulting with a specialist experienced in both disorders can also be helpful if there are concerns about a misdiagnosis.
Related Articles – Is OCD a Form of Depression?
Final Thoughts
In conclusion, the misdiagnosis of OCD as BPD is a complex issue that underscores the challenges in accurately identifying and differentiating between mental disorders. The overlapping symptomatology between OCD and BPD can lead to confusion and potential misinterpretation, posing significant implications for treatment and support.
It is essential for clinicians to approach the diagnostic process with thoroughness and precision, considering the unique characteristics of each disorder. Collaborative efforts between mental health professionals, patients, and their support networks are vital in ensuring accurate assessments and appropriate treatment plans.
Moreover, increased awareness and education about the distinct features of OCD and BPD can empower individuals to advocate for themselves and seek second opinions when necessary.
By fostering a comprehensive understanding of these disorders such as personality disorders, misdiagnosis rates can be reduced, leading to improved outcomes and a more targeted approach to treatment.
Ultimately, the goal is to provide individuals with the proper diagnosis, as it serves as the foundation for tailored treatment interventions and support.
By addressing misdiagnosis concerns and promoting accurate assessments, we can strive for a better understanding of mental health disorders such as personality disorders, paranoid personality disorder, bipolar disorder, panic disorder, schizoid personality disorder and enhance the lives of those affected by OCD and BPD.