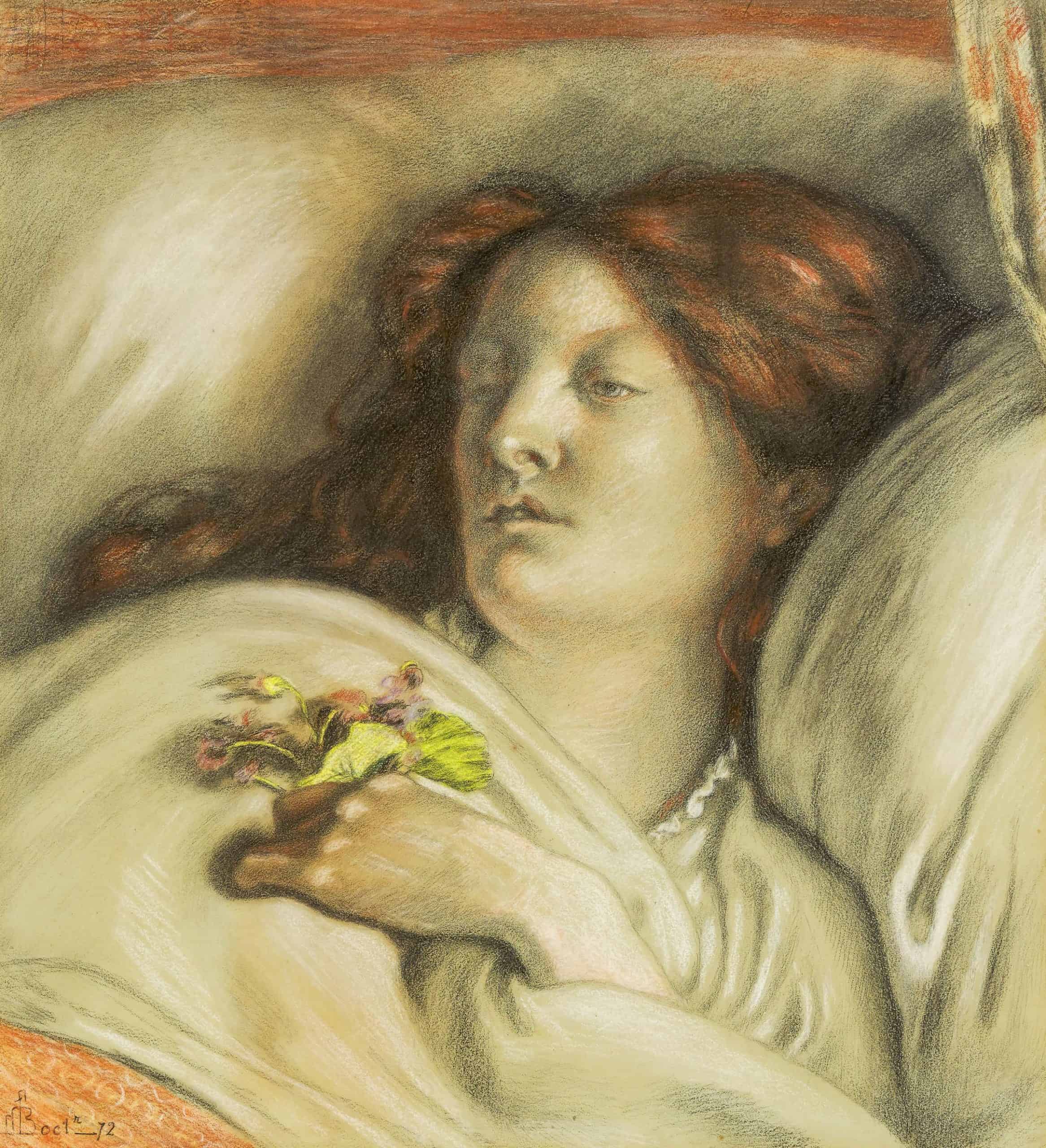 Knowing what factors affect OCD's symptoms and severity is a critical step in managing obsessions and compulsions. That is why it's important to know what causes OCD to get worse.
Ever heard of the phrase "Everything will usually get worse before it gets better"? This is exactly what every individual diagnosed with OCD will experience. OCD will get worse, severity will increase and symptoms may escalate but eventually it will get better. 
This post is all about What Causes OCD To Get Worse?
What is OCD
A mental health condition known as obsessive-compulsive disorder (OCD) affects about 1.2 percent of people in the US. Obsessions and compulsions make up the primary and second main branches of OCD, respectively. 
The unwelcome, undesired thoughts and/or pictures that an OCD sufferer experiences as obsessions are painful and distressing. As an alternative, compulsions are acts or behaviors that an individual  feels the need to repeat again. 
These measures may be successful in lowering the stress brought on by obsessions, but their duration is quite brief.
Related Article(s) – What is OCD
What Causes OCD Symptoms to Get Worse?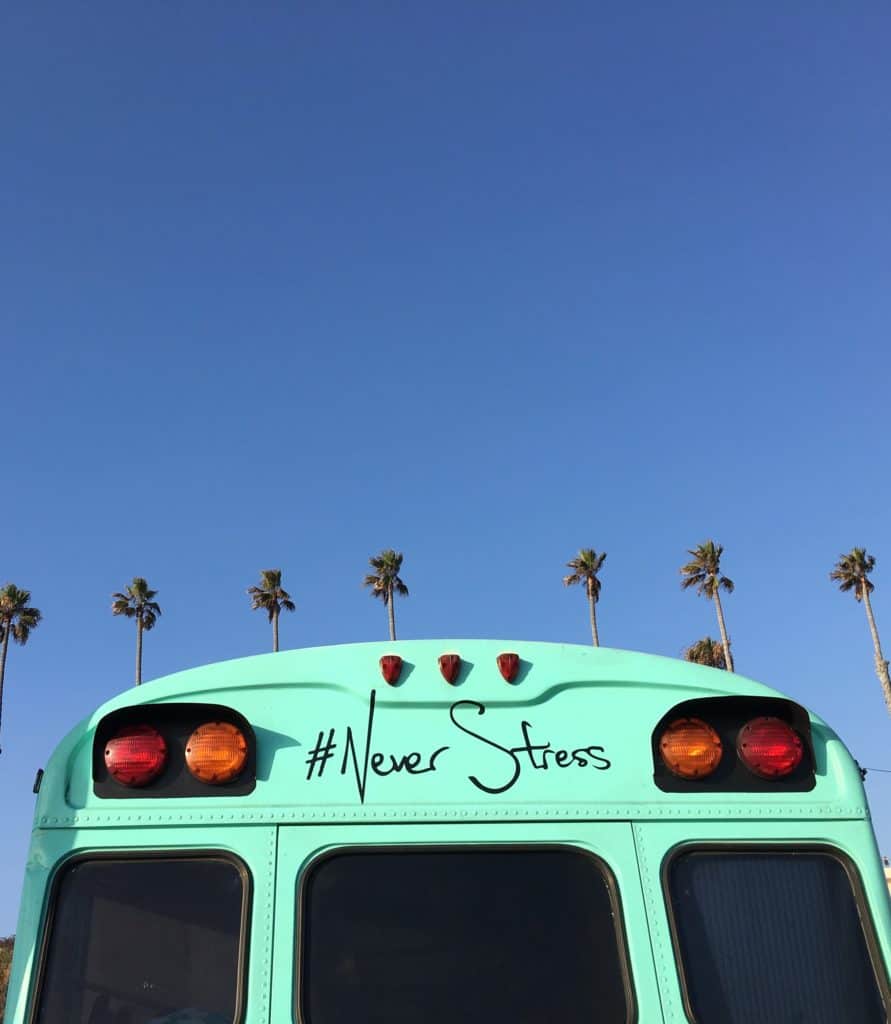 Stress Is A Major OCD Trigger
Stressful life events and stress in general has been often identified as a trigger to worsen OCD symptoms. Stress is a broad term that could mean a lot of things but in regards to OCD stress is considered changes in reproductive systems, parenting styles, abuse, bullying and day to day responsibilities (exams). 
According to numerous studies, OCD patients (25 – 67)% report that significant life events (mainly stressful ones) contributed to the onset of OCD. Furthermore, the severity of both obsessions and compulsions are negatively affected in the presence of stressful events. 
Another study suggests that young teens (high school) who reported stressful events were 21% more likely to develop OCD within a 6 – 12 month time period compared to students who never reported such events. These results suggest a direct correlation between stress and the onset of OCD symptoms.
Do You Require Assistance? Visit our Find Help page to see respected organizations from eight countries and counting!
Trauma Increases OCD Symptoms
Trauma is defined as "an emotional response to a horrible occurrence like an accident, rape, or natural disaster," by the American Psychological Association (APA). There is evidence that suggests that traumatic events are linked to the development of OCD symptoms. Exposure and experience to such events is believed to increase severity of obsessions and particularly compulsions. 
One study suggests that traumatic events during childhood elevates the likelihood of developing OCD later on during adulthood by 5 times compared to no exposure to such events. One common type of trauma (abuse) is up to 7 times more likely to develop OCD compared to those who did not experience abuse.
Findings imply that pre-OCD events may be likely to be viewed as the cause of OCD and may ultimately have an intuitive impact on the theme and intensity of symptoms.
Related Article(s) – The Relationship Between OCD and PTSD.
Life Events May Contribute To OCD
Some things in life are out of our control, it sucks but that's life and we have to accept it. Different events in life may contribute negatively to the severity of OCD symptoms. Take academic exams for example, students diagnosed with OCD report an increase in symptoms around midterms and finals.
Students located in India, reported that they have experienced extreme severity of symptoms with one of them saying " he has become obsessed with washing his hands and feet every 5 minutes". He had finals coming up and was experiencing "exam stress". 
Enhance your knowledge of OCD and checkout our handpicked OCD books from the past 30 years!
A more recent study conducted in 2021, studied the immediate effect of the ongoing pandemic on patients with Obsessive – Compulsive Disorder. A whopping 65.3% of participants reported worsening of symptoms, while 44.9% described getting infected with Covid as a new obsession.
Furthermore, 10% of participants reported that covid became their primary obsession. People with contamination OCD were affected the most, 83% of subjects who reported the fear of infection were already diagnosed with contamination and cleanses symptoms pre pandemic.
Obsessions/Compulsions Related to Traumatic Events 
Obsessions and compulsions are different from one person to another due to their unique set of circumstances. This is also applicable in terms of traumatic events. For example, According to research, symmetry/ordering symptoms in the forms of  obsessions may be related to lifetime trauma exposure. Furthermore, Mental contamination and overt washing compulsions have been connected to sexual trauma in particular. 
Cleaning/contamination, repeating/checking, intrusive thoughts, symmetry, and hoarding symptoms are all substantially correlated with sexual, physical, and non-assaultive childhood trauma, with childhood sexual abuse consistently showing the highest effects on symptom severity. In addition, Traumatic themes may also be directly included into OCD symptom presentations.
Does OCD Get Worse Over Time?
Yes. OCD gets worse over time for several different reasons such as stressful life events and the sheer nature of the disease. The whole obsessions and compulsions aspect of OCD is challenging to say the least. It's hard to acknowledge that this is the new norm. If OCD is left untreated, it will more than likely become worse and its symptoms more severe.
Unfortunately, some people tend to avoid going to psychiatrist/psychologists and partake in treatments.Particularly in mental health institutions due to the stigma surrounding them. Little do they know that they are worsening symptoms in the process.
How to Prevent OCD From Getting Worse
Did You Know? – In the United Kingdom, about 750,000 people have OCD, making up 1.2% of the population.
Know your OCD Triggers
A trigger is an event or situation that causes something to start. Knowing what triggers your OCD is very crucial in your OCD treatment journey. OCD is random, symptoms may spike without any warnings but it tends to follow a specific routine.
Meaning, some activities, people and/or places may trigger your symptoms and worsen them in the process. Knowing and understanding the reasoning of your triggers can help you manage and cope with your obsessions. 
Don't Indulge in OCD Compulsions 
Compulsions are a mixed blessing. Compulsions appear to relieve and release stress induced from obsessive thoughts, however these "relaxed" feelings are short-lived until the next intrusive thought comes. Compulsions are believed to be a contributing factor to worsening symptoms and overall OCD.
When an individual performs compulsions he/she gives in to obsessive thoughts and believes in them. When you believe in something, your mind identifies it as something significant and thus OCD gets worse and worse.
Sleeping Well Decreases OCD Severity
It is well documented that sleep has a direct effect on mental health in general. Mental health issues were initially believed to lead to sleep problems.  However, that is not truly correct. Sleep deprivation contributes to the emergence, recurrence, and persistence of mental health problems.
Studies show that people with insomnia are 10 – 17 times more likely to suffer from clinically significant  depression and anxiety, respectively, than people without insomnia.
 Furthermore, poor sleep has also been associated with post-traumatic stress,  eating disorders, and psychosis spectrum experiences such as delusions and hallucinations.
Sleep is crucial for your mental health, getting roughly 8 hours of sleep daily is a good rule of thumb. Try to stay away from screens (smartphones, Tv) 30 minutes before going to bed as they will affect the quality of your sleep.
Nutritious Diet 
To maintain a strong healthy mindset you have to maintain a strong body. In order to gain a strong healthy body you need to eat nutritious foods. Studies show that a healthy diet is linked to a lower incidence of depression.
Eating a lot of fruits, vegetables, nuts, and legumes, as well as modest amounts of poultry, eggs, and dairy products and occasionally eating red meat yields amazing results both physically and mentally. The human body is complex and has many needs to function as intended. If it is deprived of certain foods and nutrients it will undoubtedly work with less efficiency (headaches, feelings of tiredness). 
Exercise Affects OCD Positively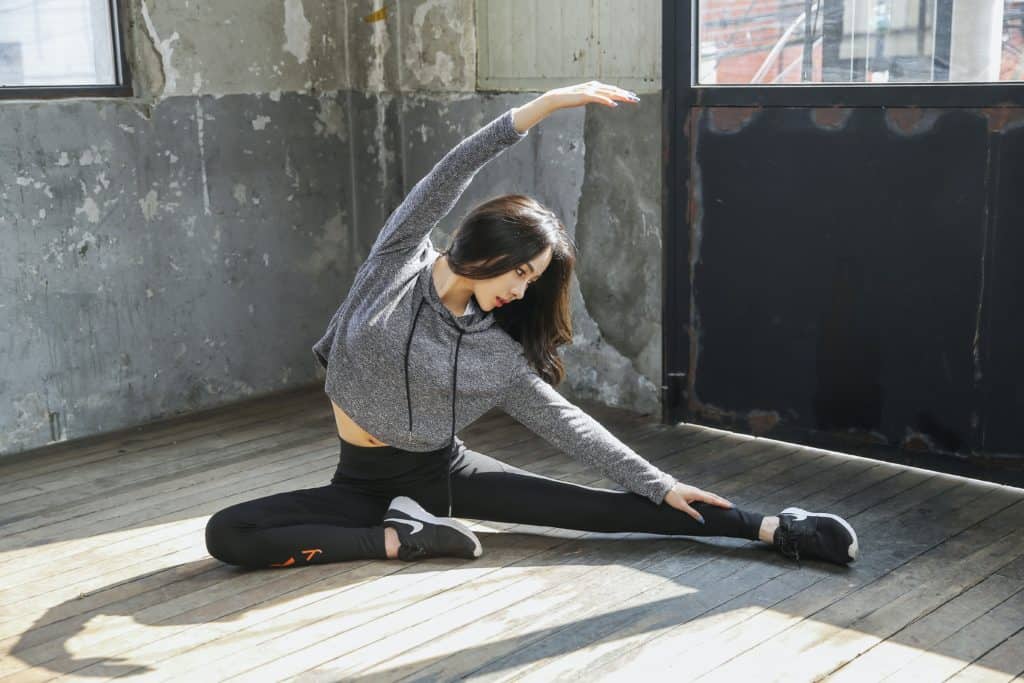 Exercise is another activity that has many effects on our mental well being. Additionally, regular exercise and physical activity have been proven to reduce vulnerability to mental stressors. According to the World Health Organization's (WHO) and American College of Sports Medicine's (ACSM) international guidelines, healthy individuals should engage in moderate-intensity aerobic activity for 30 minutes per day, five days per week. 
Numerous anxiety and stress-related disorders, such as post traumatic stress disorder and generalized anxiety disorder, as well as panic attacks, obsessive-compulsive disorder, and social phobia, have been proven to be significantly improved by aerobic exercise. Moreover, exercise improves overall mood and increases blood circulation within the body resulting in better blood and oxygen flow throughout the body allowing each organ to function as intended.
Learn more about OCD
Knowledge is power. The more you know and understand a problem the better you can manage it. Learn more about OCD, what is the nature of the disease and research your obsessions/compulsions. Listen to podcasts discussing mental health in general and OCD specifically. Reading books is also recommended to understand what you are dealing with. Try to get familiar with OCD and you will find yourself managing symptoms way better than before.
Treatment of OCD 
Over the past three decades, there has been a significant shift in how OCD is perceived, from a life-impairing condition that is incurable to one that is managed and guided. 
Although it might not seem like much, 150–180 million people—or about 2 percent of the world's population overall—will joyfully embrace this change. The most effective way to treat OCD is a mix between medicine and talk therapy (CBT), including serotonin reuptake inhibitors, and psychosocial therapies. 
Exposure and Response – An individual is purposefully placed to face his or her obsessions without engaging in any compulsions during an exposure and response session, a guided psychotherapy (talking session). 
Imaginary Exposure – Similar to ER, an individual with OCD is encouraged to visualize their obsessions without engaging in compulsions. 
Cognitive therapy – is a type of treatment that can help you manage your problems by changing the way you think and behave. 
Prescribed Medicine –  Medicine (pills) is frequently recommended in extreme instances or when psychotherapy is ineffective. The majority of the time, psychotherapy is combined with antidepressants that change the chemical balance in the brain. To be more precise, the level of serotonin (a brain chemical) in the brain is measured using SSRI (selective serotonin reuptake inhibitors).
Related Article(s) – The 3 Proven Treatment Methods Of OCD.
Conclusion
On a final note, OCD has a direct correlation with stress. It has been proven that traumatic and stressful events negatively affect the severity of symptoms.
Summary –
Trauma is believed to be the leading factor in worsening OCD symptoms
Stressful life events such as exams and responsibilities also effects OCD symptoms
Order and symmetrical OCD are heavily linked with traumatic events
If left untreated, OCD symptoms will likely become worse
Knowing what triggers your OCD and not performing compulsions help prevent OCD from worsening
Exercise is an excellent way to manage mental health diseases including OCD
What are your personal experiences with stress and OCD? Do you find that symptoms (Obsessions/Compulsions) get worse during stressful times?
This post was all about What Causes OCD To Get Worse.
References
Adams, T. G., Kelmendi, B., Brake, C. A., Gruner, P., Badour, C. L., & Pittenger, C. (2018). The role of stress in the pathogenesis and maintenance of obsessive-compulsive disorder. Chronic stress (Thousand Oaks, Calif.). Retrieved July 20, 2022, from https://www.ncbi.nlm.nih.gov/pmc/articles/PMC5841259/ 
Alonso, P., Bertolín, S., Segalàs, J., Tubío-Fungueiriño, M., Real, E., Mar-Barrutia, L., Fernández-Prieto, M., Carvalho, S., Carracedo, A., & Menchón, J. M. (2021, June 8). How is COVID-19 affecting patients with obsessive–compulsive disorder? A longitudinal study on the initial phase of the pandemic in a Spanish cohort: European Psychiatry. Cambridge Core. Retrieved July 20, 2022, from https://www.cambridge.org/core/journals/european-psychiatry/article/how-is-covid19-affecting-patients-with-obsessivecompulsive-disorder-a-longitudinal-study-on-the-initial-phase-of-the-pandemic-in-a-spanish-cohort/79711647FF8B8D96A2F8E93FC96E4C06 
MediLexicon International. (n.d.). OCD: How can you overcome it? Medical News Today. Retrieved July 20, 2022, from https://www.medicalnewstoday.com/articles/321341 
Pinciotti, C. M., & Fisher, E. K. (2022, April 6). Perceived traumatic and stressful etiology of obsessive-compulsive disorder. Psychiatry Research Communications. Retrieved July 20, 2022, from https://www.sciencedirect.com/science/article/pii/S2772598722000253 
Pérez-Vigil, A., Fernández de la Cruz, L., Brander, G., Isomura, K., Jangmo, A., Feldman, I., Hesselmark, E., Serlachius, E., Lázaro, L., Rück, C., Kuja-Halkola, R., D'Onofrio, B. M., Larsson, H., & Mataix-Cols, D. (2018, January 1). Association of obsessive-compulsive disorder with objective indicators of educational attainment: A nationwide register-based sibling control study. JAMA psychiatry. Retrieved July 20, 2022, from https://www.ncbi.nlm.nih.gov/pmc/articles/PMC5833536/ 
Radha Sharma & Vasundhara Vyas Mehta / TNN / Feb 20, 2010. (n.d.). Exams trigger OCD among students: Ahmedabad News – Times of India. The Times of India. Retrieved July 20, 2022, from https://timesofindia.indiatimes.com/city/ahmedabad/exams-trigger-ocd-among-students/articleshow/5595118.cms