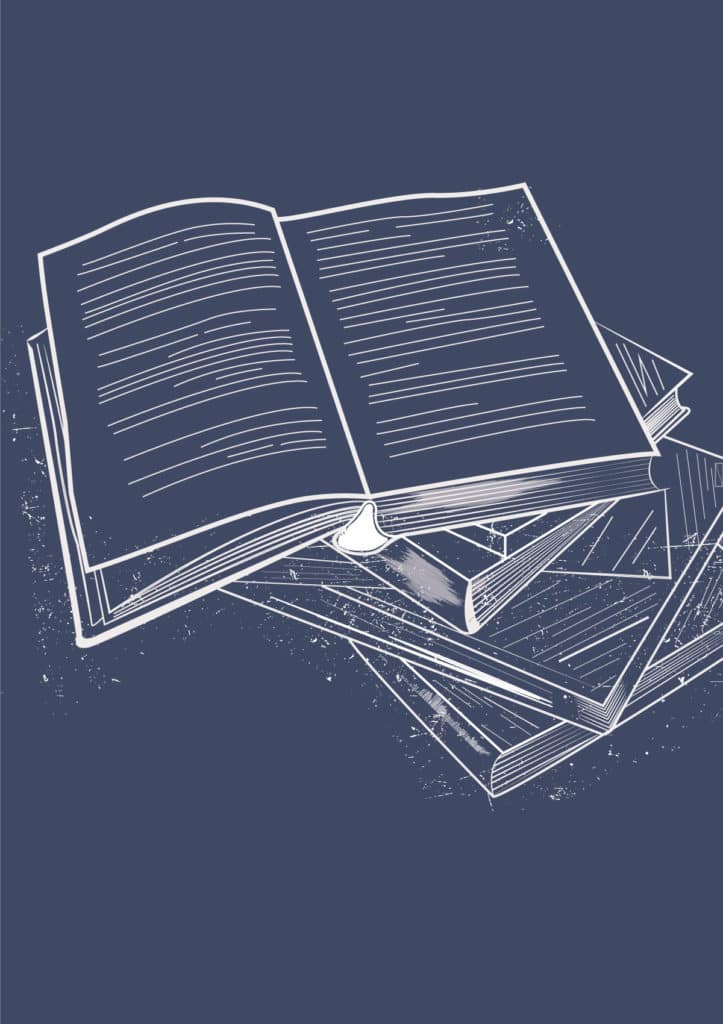 Welcome to the world of OCD books, a treasure trove of knowledge and insights aimed at providing support, guidance, and understanding for those affected by Obsessive-Compulsive Disorder (OCD).
These books offer a wealth of information, personal stories, and evidence-based strategies that can help you navigate the complexities of OCD and its impact on your daily life. Whether you are seeking to better understand your own experiences with OCD or looking for ways to support a loved one, these books serve as valuable resources.
From memoirs and self-help guides to scientific explorations of OCD, these books cover a wide range of perspectives and approaches, empowering you with tools and techniques to manage symptoms, challenge obsessive thoughts, and engage in effective treatment. Embrace the power of knowledge and dive into these OCD books to gain insights, find solace, and embark on a journey of healing and growth.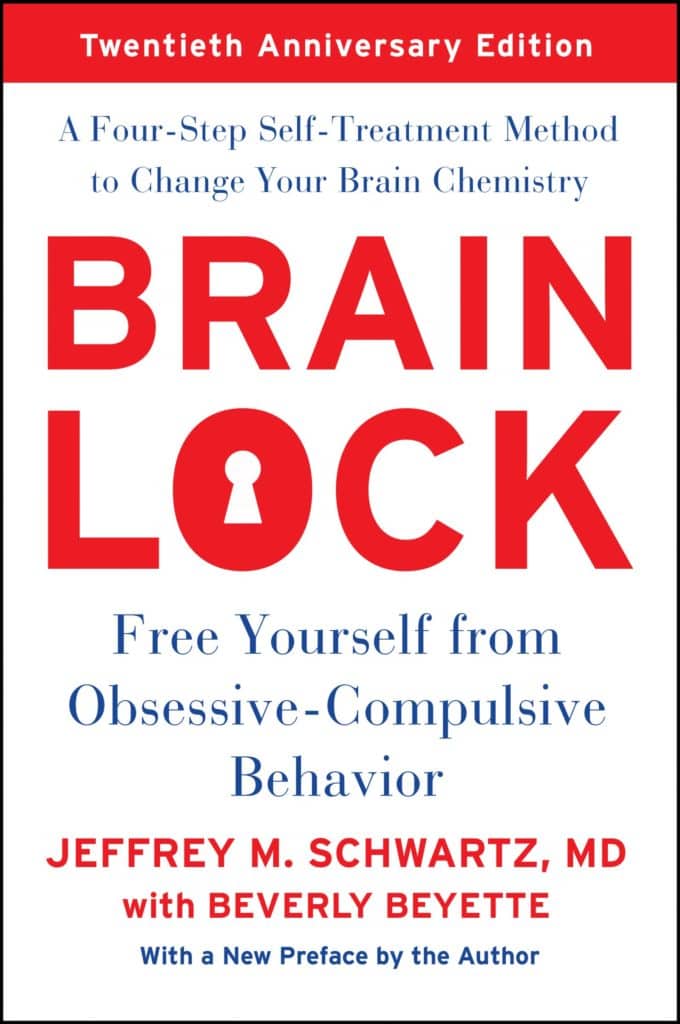 Brain Lock, Twentieth Anniversary Edition: Free Yourself from Obsessive-Compulsive Behavior
Book Details

About The Author
The definitive classic that has helped more than 400,000 people defeat obsessive-compulsive behavior, with all-new material from the author
An estimated 5 million Americans suffer from obsessive-compulsive disorder (OCD) and live diminished lives in which they are compelled to obsess about something or to repeat a similar task over and over. Traditionally, OCD has been treated with Prozac or similar drugs. The problem with medication, aside from its cost, is that 30 percent of people treated don't respond to it, and when the pills stop, the symptoms invariably return.
In Brain Lock, Jeffrey M. Schwartz, M.D., presents a simple four-step method for overcoming OCD that is so effective, it's now used in academic treatment centers throughout the world. Proven by brain-imaging tests to actually alter the brain's chemistry, this method doesn't rely on psycho pharmaceuticals. Instead, patients use cognitive self-therapy and behavior modification to develop new patterns of response to their obsessions. In essence, they use the mind to fix the brain.
Using the real-life stories of actual patients, Brain Lock explains this revolutionary method and provides readers with the inspiration and tools to free themselves from their psychic prisons and regain control of their lives.
Jeffrey M. Schwartz, M.D. is Research Psychiatrist at UCLA School of Medicine and a seminal thinker and researcher in the field of self-directed neuroplasticity. He is the author of over 100 scientific publications in the fields of neuroscience and psychiatry, and several popular books including You Are Not Your Brain: The 4-Step Solution for Changing Bad Habits, Ending Unhealthy Thinking, and Taking Control of Your Life co-authored with Rebecca Gladding, M.D. (2011), as well as The Mind and the Brain: Neuroplasticity and the Power of Mental Force (2002), and Brain Lock: Free Yourself from Obsessive-Compulsive Behavior (1997).
| | | | |
| --- | --- | --- | --- |
| Information | | | |
| | | | |
| Publisher | Harper Perennial | Topic | Mental Health |
| | | | |
| Year | 2016 | Subtopic | OCD |
| | | | |
| ISBN | 9780062561435 | Edition | Twentieth Anniversary |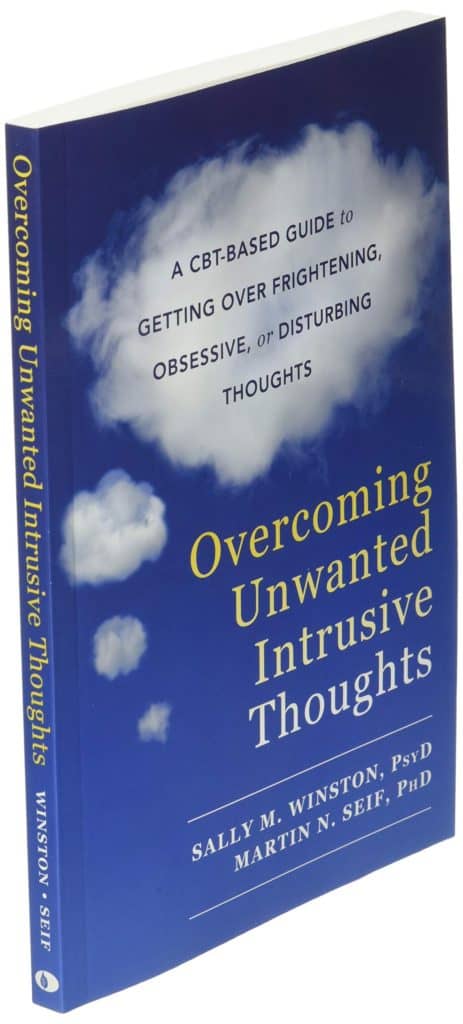 Overcoming Unwanted Intrusive Thoughts: A CBT-Based Guide to Getting Over Frightening, Obsessive, or Disturbing Thoughts
Book Details

About The Author
You are not your thoughts! In this powerful book, two anxiety experts offer proven-effective cognitive behavioral therapy (CBT) skills to help you get unstuck from disturbing thoughts, overcome the shame these thoughts can bring, and reduce your anxiety.
If you suffer from unwanted, intrusive, frightening, or even disturbing thoughts, you might worry about what these thoughts mean about you. Thoughts can seem like messages—are they trying to tell you something? But the truth is that they are just thoughts, and don't necessarily mean anything. Sane and good people have them. If you are someone who is plagued by thoughts you don't want—thoughts that scare you, or thoughts you can't tell anyone about—this book may change your life.
In this compassionate guide, you'll discover the different kinds of disturbing thoughts, myths that surround your thoughts, and how your brain has a tendency to get "stuck" in a cycle of unwanted rumination. You'll also learn why common techniques to get rid of these thoughts can backfire. And finally, you'll learn powerful cognitive behavioral skills to help you cope with and move beyond your thoughts, so you can focus on living the life you want. Your thoughts will still occur, but you will be better able to cope with them—without dread, guilt, or shame.
If you have unwanted thoughts, you should remember that you aren't alone. In fact, there are millions of people just like you—good people who have awful thoughts, gentle people with violent thoughts, and sane people with "crazy" thoughts. This book will show you how to move past your thoughts so you can reclaim your life!
Sally M. Winston, PsyD, founded and co-directs the Anxiety and Stress Disorders Institute of Maryland in Towson, MD. She served as the first chair of the Clinical Advisory Board of the Anxiety and Depression Association of America (ADAA), and received their prestigious Jerilyn Ross Clinician Advocate Award. She is a master clinician who has given sought-after workshops for therapists for decades. She is coauthor of What Every Therapist Needs to Know About Anxiety Disorders.

Martin N. Seif, PhD, cofounded the Anxiety and Depression Association of America, and was a member of its board of directors from 1977 through 1991. Seif is associate director of The Anxiety and Phobia Treatment Center at White Plains Hospital, a faculty member of NewYork-Presbyterian Hospital, and is board certified in cognitive behavioral psychology from the American Board of Professional Psychology. He maintains a private practice in New York, NY, and Greenwich, CT, and is coauthor of What Every Therapist Needs to Know About Anxiety Disorders.
| | | | |
| --- | --- | --- | --- |
| Information | | | |
| | | | |
| Publisher | New Harbinger Publications | Topic | Mental Health |
| | | | |
| Year | 2017 | Subtopic | OCD |
| | | | |
| ISBN | 1626254346 | Edition | Illustrated edition |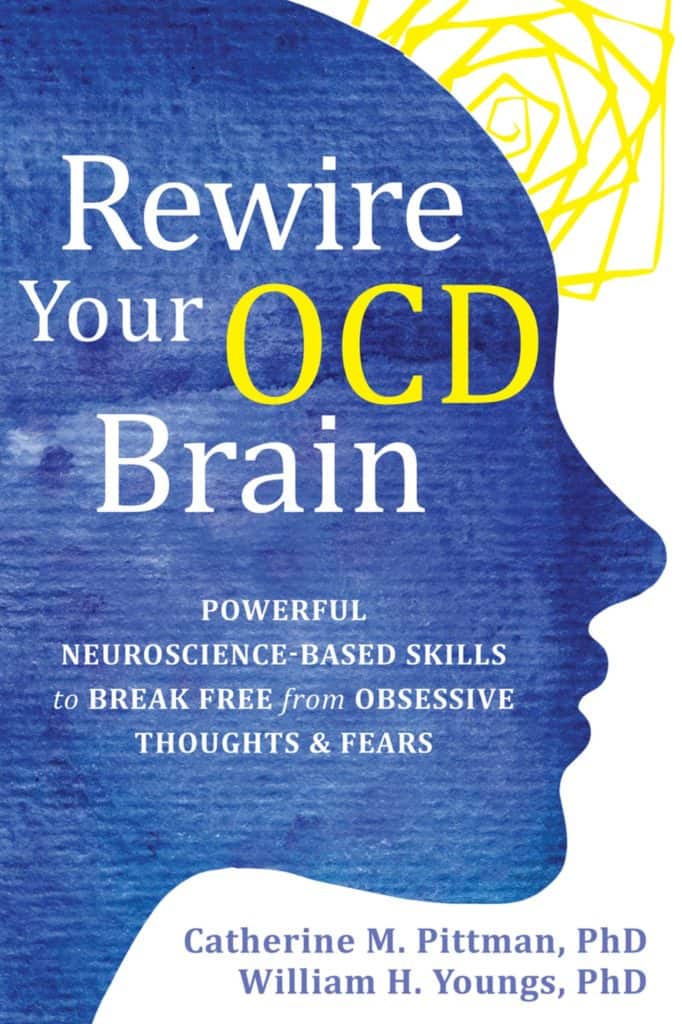 Rewire Your OCD Brain: Powerful Neuroscience-Based Skills to Break Free from Obsessive Thoughts and Fears
Book Details

About The Author
Rewire the brain processes that cause obsessions and compulsions—and take back your life!
If you've ever wondered why you seem to get trapped in an endless cycle of obsessive, compulsive thoughts, you don't have to wonder anymore. Grounded in cutting-edge neuroscience and evidence-based cognitive behavioral therapy (CBT), Rewire Your OCD Brain will show you how and why your brain gets stuck in a loop of obsessive thinking, uncertainty, and worry; and offers the tools you need to short-circuit this response and get your symptoms under control—for good. 
Written by clinical psychologist Catherine Pittman and clinical neuropsychologist William Youngs, this groundbreaking book will show how neurological functions in your brain lead to obsessions, compulsions, and anxiety. You'll also find tons of proven-effective coping strategies to help you manage your worst symptoms—including relaxation, exercise, healthy sleep habits, cognitive restructuring, cognitive defusion, distraction, and mindfulness. 
The brain is powerful, and the more you work to change the way you respond to obsessive thoughts, the more resilient you'll become. If you're ready to rewire the brain processes that lie at the root of your obsessive thoughts, this book has everything you need to get started today.
Catherine M. Pittman, PhD, is a licensed clinical psychologist specializing in the treatment of anxiety disorders and brain injuries. She is professor of psychology at Saint Mary's College in Notre Dame, IN, where she has taught for more than thirty years.

William H. Youngs, PhD, is a licensed clinical psychologist with a private practice in clinical neuropsychology in the greater South Bend, IN, area. He served as a clinical neuropsychologist with Memorial Hospital of South Bend for twenty-five years, and a visiting assistant professor of psychology at Saint Mary's College in Notre Dame, IN; where he has taught undergraduate courses in neuropsychology, cognitive psychology, psychological assessment, abnormal psychology, and theories of personality.

| | | | |
| --- | --- | --- | --- |
| Information | | | |
| | | | |
| Publisher | New Harbinger Publications | Topic | Mental Health |
| | | | |
| Year | 2021 | Subtopic | OCD |
| | | | |
| ISBN | 1684037182 | Edition | First Edition |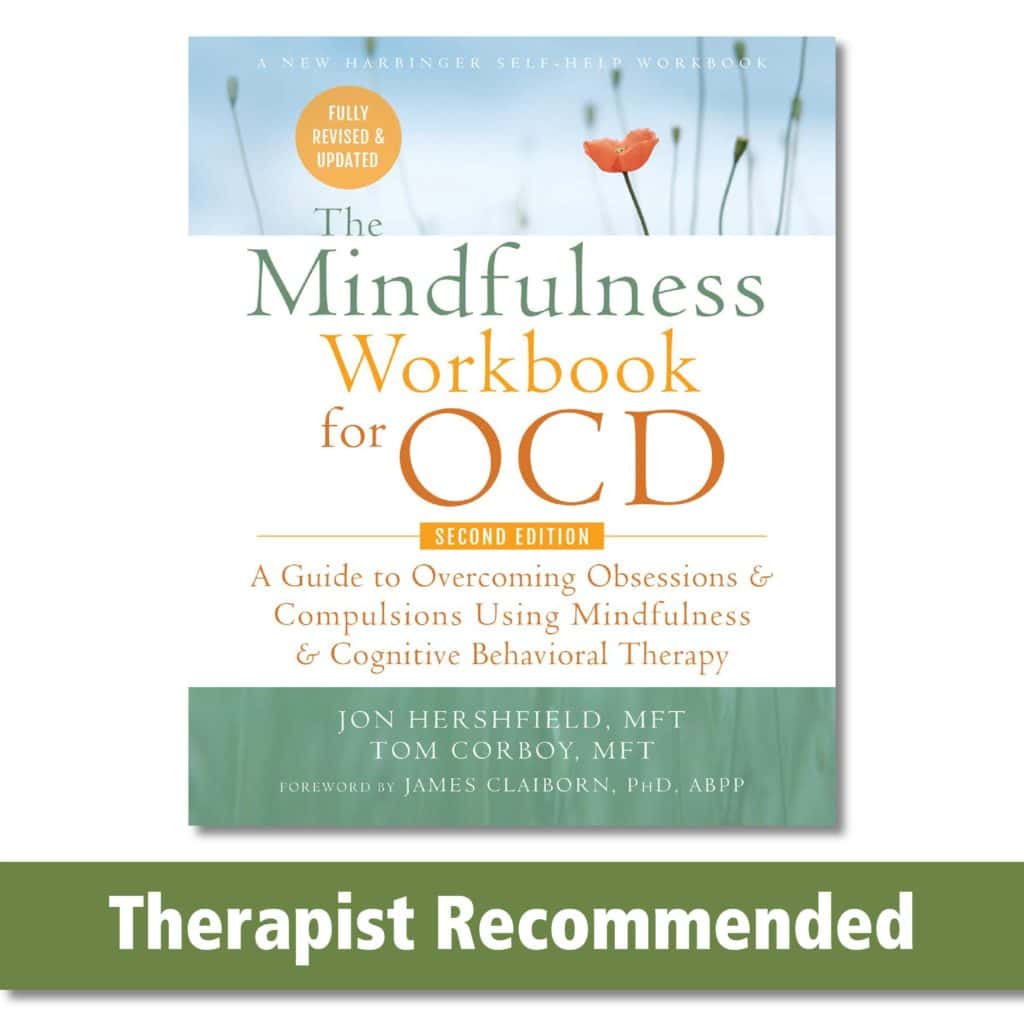 The Mindfulness Workbook for OCD: A Guide to Overcoming Obsessions and Compulsions Using Mindfulness and Cognitive Behavioral Therapy
Book Details

About The Author
If you have obsessive-compulsive disorder (OCD), you might have an irrational fear of being contaminated by germs, or obsessively double-check things. You may even feel like a prisoner, trapped with your intrusive thoughts. And while OCD can have a devastating impact on your life, getting real help can be a challenge.
Combining mindfulness practices with cognitive-behavioral therapy (CBT), The Mindfulness Workbook for OCD offers practical and accessible tools for managing the unwanted thoughts and compulsive urges that are associated with OCD. With this workbook, you will develop present-moment awareness, learn to challenge your own distorted thinking, and stop treating thoughts as threats and feelings as facts.
This fully revised and updated second edition also includes new meditations, information, and chapters on emotional and mental contamination, existential obsessions, false memories, and more.
If you're ready to take back your life back from OCD—and start living with more joy in the moment—this workbook has everything you need to get started right away.
Jon Hershfield, MFT, is director of The Center for OCD and Anxiety at Sheppard Pratt in Towson, MD. He specializes in the use of mindfulness and cognitive behavioral therapy (CBT) for obsessive-compulsive disorder (OCD) and related disorders. He is author of Overcoming Harm OCD, When a Family Member Has OCD, and The OCD Workbook for Teens, and coauthor of Everyday Mindfulness for OCD.

Tom Corboy, MFT, is executive director of the OCD Center of Los Angeles, which he founded in 1999. He is a licensed psychotherapist specializing in MBCBT for the treatment of OCD and related anxiety-based conditions. In addition to his work with individual clients, he has trained and mentored many postgraduate interns, has presented at numerous conferences held by the International OCD Foundation (IOCDF), and has facilitated weekly therapy groups for adults with OCD since 1997. You can find out more about him at www.ocdla.com.

Foreword writer James Claiborn, PhD, ABPP, is a psychologist in private practice specializing in OCD and related disorders. He is a member of the Scientific Advisory Board of the International OCD Foundation and has presented internationally on OCD, cognitive behavioral therapy (CBT), and other topics.
| | | | |
| --- | --- | --- | --- |
| Information | | | |
| | | | |
| Publisher | New Harbinger Publications | Topic | Mental Health |
| | | | |
| Year | 2020 | Subtopic | OCD |
| | | | |
| ISBN | 1684035635 | Edition | Second Edition |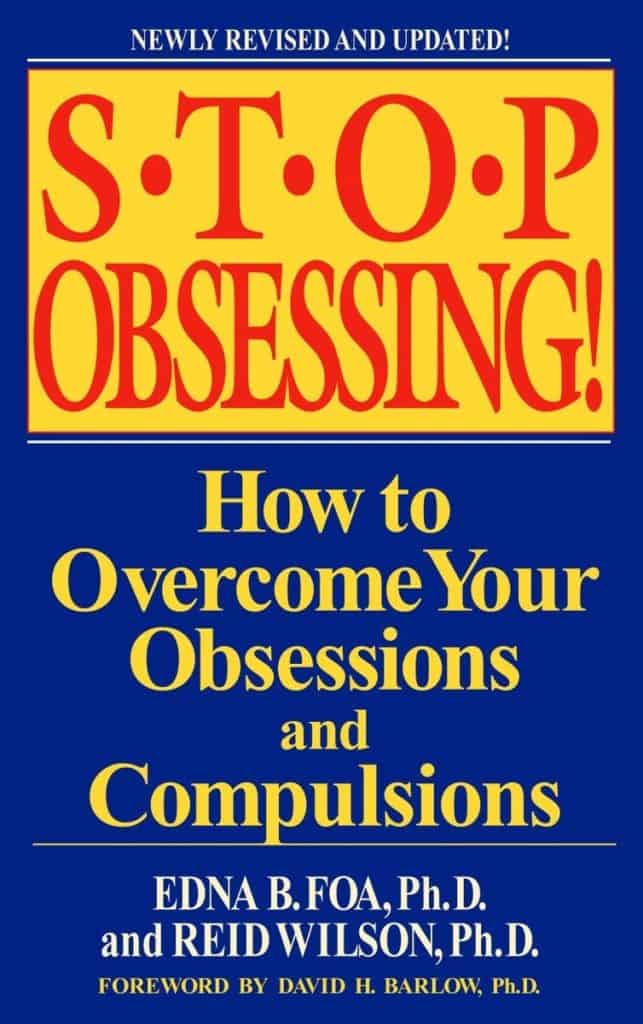 Stop Obsessing!: How to Overcome Your Obsessions and Compulsions
Book Details

About The Author
Are you tormented by extremely distressing thoughts or persistent worries?
Compelled to wash your hands repeatedly?
Driven to repeat or check certain numbers, words, or actions?
If you or someone you love suffers from these symptoms, you may be one of the millions of Americans who suffer from some form of obsessive-compulsive disorder, or OCD.
Once considered almost untreatable, OCD is now known to be a highly treatable disorder using behavior therapy. In this newly revised edition of Stop Obsessing! Drs. Foa and Wilson, internationally renowned authorities on the treatment of anxiety disorders, share their scientifically based and clinically proven self-help program that has already allowed thousands of men and women with OCD to enjoy a life free from excessive worries and rituals.
You will discover: 
• Step-by-step programs for both mild and severe cases of OCD
• The most effective ways to help you let go of your obsessions and gain control over your compulsions 
• New charts and fill-in guides to track progress and make exercises easier
• Questionnaires for self-evaluation and in-depth understanding of your symptoms
• Expert guidance for finding the best professional help 
• The latest information about medications prescribed for OCD  
REID WILSON, Ph.D. is a licensed psychologist who directs the Anxiety Disorders Treatment Center. He is also Adjunct Associate Professor of Psychiatry at the University of North Carolina School of Medicine. He is an international expert in the treatment of anxiety disorders, with books translated into nine languages.
He is author of STOPPING THE NOISE IN YOUR HEAD: THE NEW WAY TO OVERCOME ANXIETY AND WORRY, the classic self-help book DON'T PANIC: TAKING CONTROL OF ANXIETY ATTACKS, as well as FACING PANIC: SELF-HELP FOR PEOPLE WITH PANIC ATTACKS.
He is co-author of ANXIOUS KIDS, ANXIOUS PARENTS: 7 WAYS TO STOP THE WORRY CYCLE AND RAISE COURAGEOUS & INDEPENDENT CHILDREN and its companion book for kids—PLAYING WITH ANXIETY: CASEY'S GUIDE FOR TEENS AND KIDS. He is also co-author, with Dr. Edna Foa, of STOP OBSESSING! HOW TO OVERCOME YOUR OBSESSIONS AND COMPULSIONS and is co-author of ACHIEVING COMFORTABLE FLIGHT, a self-help package for the fearful flier.
He designed and served as lead psychologist for American Airlines' first national program for the fearful flier. Dr. Wilson served on the Board of Directors of the Anxiety Disorders Association of America for 12 years. His free self-help website – www.anxieties.com – serves 500,000 visitors (20 million hits) per year. He serves as the Expert for WebMD's Anxiety and Panic Community.

| | | | |
| --- | --- | --- | --- |
| Information | | | |
| | | | |
| Publisher | Bantam | Topic | Mental Health |
| | | | |
| Year | 2001 | Subtopic | OCD |
| | | | |
| ISBN | 9780553381177 | Edition | Revised Edition |