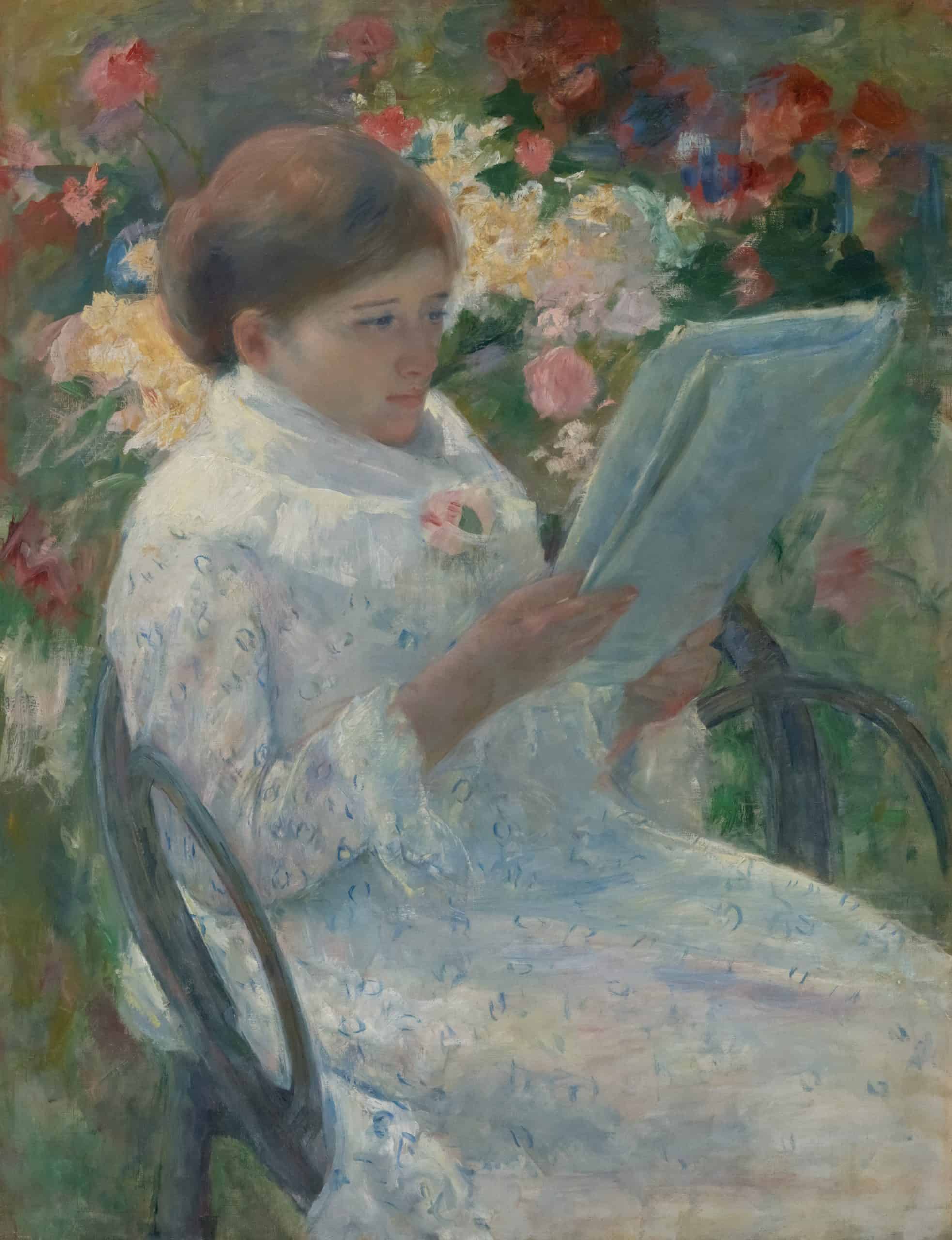 While the concept of Pediatric Autoimmune Neuropsychiatric Disorders Associated with Streptococcal Infections (PANDAS) has primarily been associated with children, recent research has unveiled a striking correlation between streptococcal infections and neuropsychiatric symptoms in adults.
PANDAS, characterized by the sudden onset of obsessive-compulsive disorder (OCD) and other neuropsychiatric manifestations following a streptococcal infection, has prompted an exploration into a similar phenomenon occurring beyond childhood.
In this context, adults who experience comparable neuropsychiatric symptoms are referred to under the broader term "Pediatric Acute-onset Neuropsychiatric Syndrome" (PANS). This paradigm shift has illuminated the potential impact of immune-related factors on adult mental health, reshaping our understanding of how infections can trigger OCD and related conditions.
This article delves into the intriguing realm of PANDAS-related OCD in adults, examining its clinical presentation, potential mechanisms, diagnostic intricacies, and the evolving landscape of treatment approaches for this unique and increasingly recognized subset of individuals.
Can Adults Get PANDAS OCD?
PANDAS (Pediatric Autoimmune Neuropsychiatric Disorders Associated with Streptococcal Infections) is a term that specifically refers to a subset of children who develop sudden-onset obsessive-compulsive disorder (OCD) symptoms and other neuropsychiatric symptoms following a streptococcal infection.
While PANDAS is primarily associated with children, adults can experience similar post-infectious neuropsychiatric symptoms, although the term "PANDAS" is not typically used to describe these cases.
In adults, the condition is often referred to as PANS (Pediatric Acute-onset Neuropsychiatric Syndrome) when neuropsychiatric symptoms like OCD emerge after infections or immune-related triggers. The underlying mechanisms are thought to be similar to those in PANDAS. However, the terminology change reflects the broader age range of affected individuals.
So, while adults may not strictly have "PANDAS," they can experience neuropsychiatric symptoms similar to those observed in children with PANDAS. If you or someone you know is experiencing sudden-onset OCD symptoms or other neuropsychiatric changes after an infection, seeking medical attention is important to determine the appropriate diagnosis and treatment.
What are you waiting for? – Download Your FREE OCD Worksheets Now!
What are The Symptoms of PANDAS in Adults?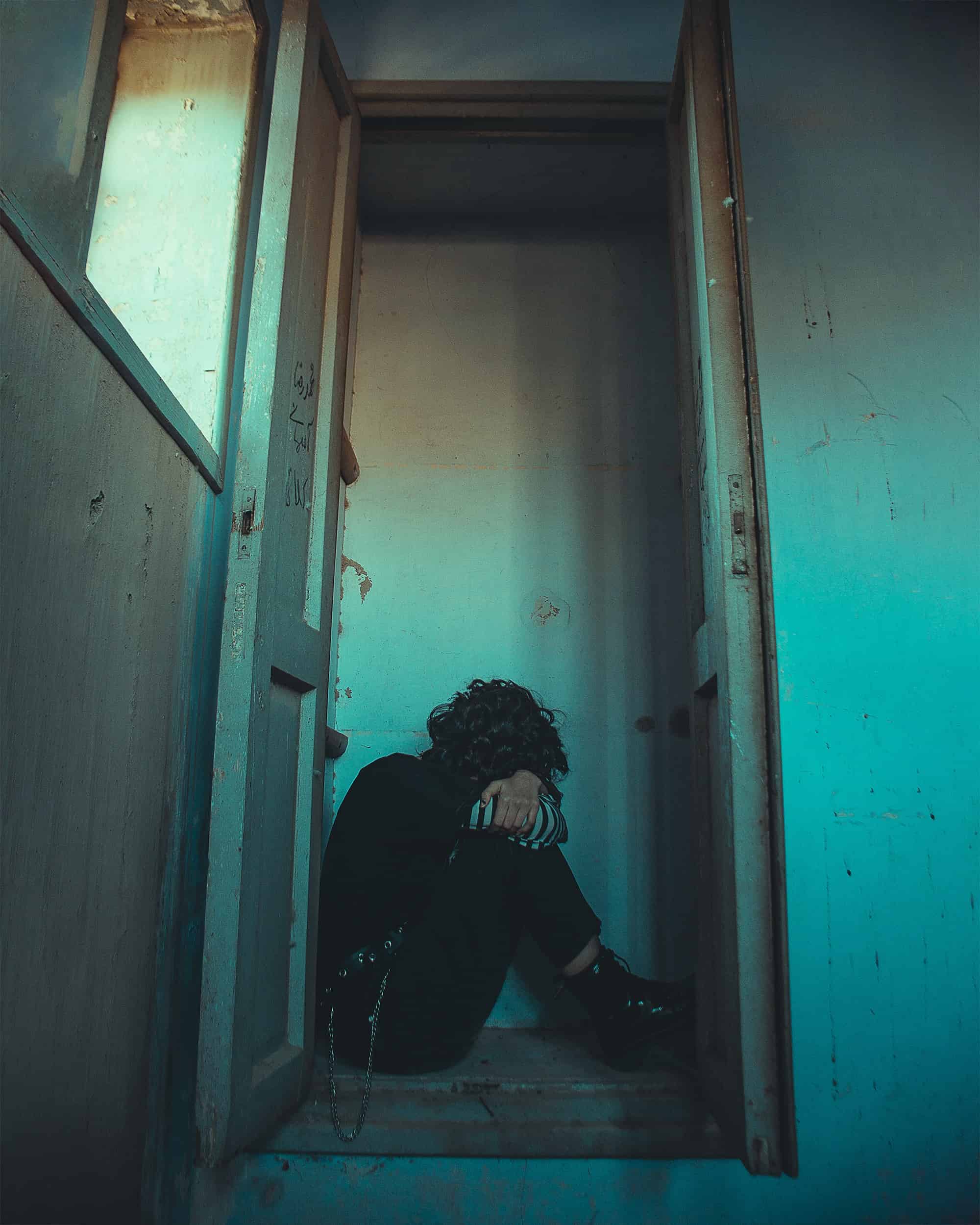 Obsessive-Compulsive Symptoms (OCD): Adults might experience intrusive and distressing thoughts, images, or impulses that lead to compulsive behaviors. These compulsions are often performed as a response to obsessive thoughts and can include repetitive actions, mental rituals, or avoidance behaviors.
Anxiety and Panic: Adults may develop intense anxiety, panic attacks, and heightened levels of worry and fear. The anxiety can be pervasive and significantly impact daily functioning.
Mood Instability: Mood swings and emotional dysregulation can be pronounced. Individuals may experience sudden shifts between different emotional states, such as extreme irritability, sadness, or euphoria.
Tics and Motor Movements: Motor tics, which are sudden, repetitive, and involuntary movements, can appear. These tics might involve eye blinking, facial grimacing, head jerking, or other involuntary actions.
Cognitive Challenges: Adults may struggle with cognitive tasks that were once manageable. This could include difficulties with memory, attention, concentration, decision-making, and problem-solving.
Behavioral Changes: Behavior changes can include regression to childlike behaviors, impulsivity, aggression, agitation, or social withdrawal. Adults might exhibit behaviors that are out of character or deviate from their usual personality.
Sleep Disturbances: Sleep patterns can be disrupted, leading to insomnia, frequent awakenings during the night, nightmares, or other sleep-related problems.
Sensory Sensitivities: Heightened sensitivities to sensory stimuli can emerge, causing discomfort or distress in response to lights, sounds, textures, smells, or other environmental factors.
Motor Coordination Issues: Adults might experience sudden difficulties with motor skills, coordination, balance, or fine motor tasks that were previously routine.
Fluctuating Symptoms: The intensity of symptoms can vary over time, with periods of improvement followed by symptom exacerbations. This fluctuation can make diagnosis and management challenging.
Due to the complexity of symptoms and potential overlap with other conditions, accurate diagnosis requires a comprehensive assessment by healthcare professionals, including medical doctors and mental health specialists.

Collaborating with specialists experienced in autoimmune-related neuropsychiatric disorders is crucial for developing a tailored treatment plan that addresses both the immune-related factors and the neuropsychiatric symptoms.
Related Articles – Parental OCD: What is it?
Can You Treat PANDAS
Yes, PANDAS (Pediatric Autoimmune Neuropsychiatric Disorders Associated with Streptococcal Infections) can be treated. Treatment typically involves addressing both the underlying streptococcal infection and managing the neuropsychiatric symptoms that arise as a result of the immune response.
Treatment options may include:
Antibiotics: Treating the underlying streptococcal infection with antibiotics can help prevent further immune responses and potentially reduce the severity of neuropsychiatric symptoms.
Anti-Inflammatory Medications: Nonsteroidal anti-inflammatory drugs (NSAIDs) or corticosteroids might be prescribed to reduce inflammation and help alleviate symptoms.
Psychological Therapies: Cognitive-behavioral therapy (CBT) and other psychotherapeutic approaches can be helpful in managing the obsessive-compulsive symptoms and anxiety associated with PANDAS.
Medications: Medications used to manage OCD and other neuropsychiatric symptoms, such as selective serotonin reuptake inhibitors (SSRIs), might be prescribed by a psychiatrist.
Immunomodulatory Therapies: In more severe cases, intravenous immunoglobulin (IVIG) or plasmapheresis might be considered to modulate the immune response and reduce symptoms.
Supportive Care: Providing support to the child and family, such as ensuring a stable routine, promoting good sleep hygiene, and managing stress, can play a crucial role in recovery.
It's important to note that treatment approaches can vary based on the severity of symptoms, individual needs, and medical recommendations. Collaboration between medical professionals, including pediatricians, psychiatrists, immunologists, and psychologists, is often necessary to develop a comprehensive treatment plan tailored to the child's condition.
Early diagnosis and intervention are key to effective treatment and minimizing the impact of PANDAS on a child's well-being. If you suspect that a child may have PANDAS, it's important to seek medical attention from healthcare professionals experienced in diagnosing and treating this condition.
Related Articles – Can Music Therapy Help OCD
How to Treat PANDAS Naturally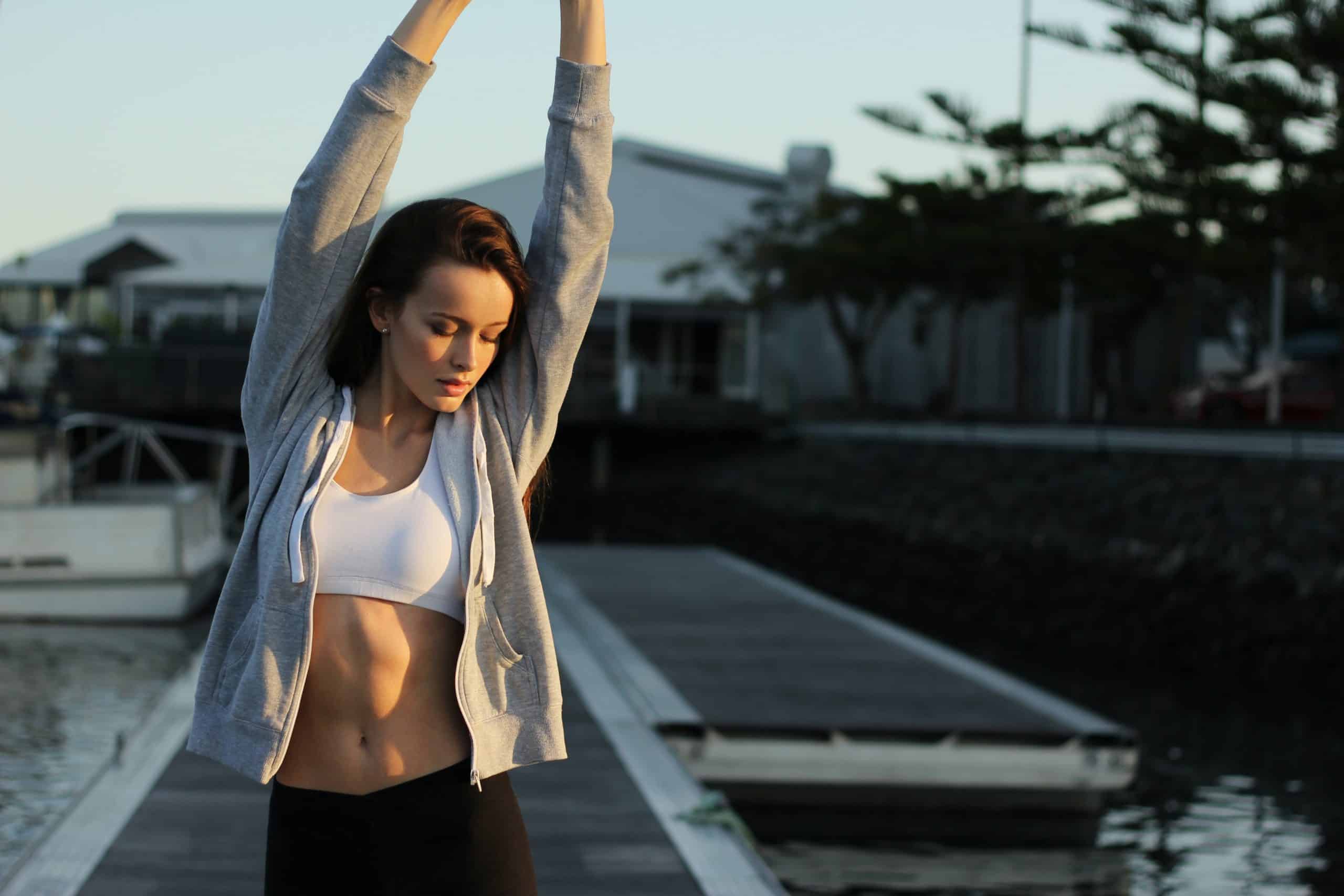 Treating PANDAS (Pediatric Autoimmune Neuropsychiatric Disorders Associated with Streptococcal Infections) naturally involves a holistic approach that focuses on supporting the body's immune system, reducing inflammation, and promoting overall well-being.
However, it's important to note that while natural approaches can be complementary, PANDAS is a medical condition that may require medical intervention, especially in severe cases. Always consult a medical professional before making any significant changes to treatment.
Here are some natural strategies that could potentially be considered alongside medical treatments:
Healthy Diet
Focus on a balanced diet rich in whole foods, including fruits, vegetables, lean proteins, whole grains, and healthy fats. Reducing processed foods, sugar, and artificial additives might help support overall health.
Omega-3 Fatty Acids
Omega-3s, found in fatty fish, flaxseeds, chia seeds, and walnuts, have anti-inflammatory properties and could potentially help reduce inflammation in the body.
Probiotics
Probiotic-rich foods (like yogurt with live cultures, kefir, sauerkraut) or probiotic supplements may help support gut health and boost the immune system.
Vitamin D
Adequate vitamin D levels are important for immune function. Spending time in sunlight and consuming vitamin D-rich foods (fatty fish, fortified dairy products) can help maintain levels.
Stress Management
Practices like mindfulness meditation, deep breathing, and yoga can help manage stress and potentially modulate immune responses.
Sleep Hygiene
Prioritize a consistent sleep schedule and create a sleep-friendly environment to support immune function and overall well-being.
Herbal Supplements
Some herbs like turmeric and ginger have anti-inflammatory properties. However, consult a healthcare provider before using herbal supplements, especially in children.
Reduce Environmental Toxins
Minimize exposure to environmental toxins by using natural cleaning products, avoiding pesticides, and reducing exposure to pollutants.
Hydration
Staying hydrated supports overall bodily functions, including immune responses.
Lifestyle Factors
Encourage regular physical activity, spending time outdoors, and maintaining a supportive and positive environment.
It's important to approach natural treatments cautiously and under the guidance of a healthcare professional, especially when dealing with children and complex conditions like PANDAS.

Natural strategies should not replace medical interventions but can complement them as part of a comprehensive approach to care. Always consult a qualified medical practitioner before making any significant changes to treatment plans.
Related Articles – Is OCD Treatable Without Medication?
Conclusion
In conclusion, the recognition of PANDAS (Pediatric Autoimmune Neuropsychiatric Disorders Associated with Streptococcal Infections) and its parallel counterpart, PANS (Pediatric Acute-onset Neuropsychiatric Syndrome), in adults has brought to light a previously uncharted domain within the realm of neuropsychiatric disorders.
While historically associated with children, the manifestation of sudden and severe obsessive-compulsive disorder (OCD) symptoms following infections or immune-related triggers has expanded our understanding to encompass a broader age range.
This evolution underscores the intricate interplay between infections, immune responses, and neuropsychiatric disturbances, raising pertinent questions about the underlying mechanisms and treatment strategies that extend beyond the pediatric population.
The complexities of diagnosing PANDAS-related OCD in adults underscore the need for multidisciplinary collaborations, involving infectious disease specialists, immunologists, neurologists, and mental health professionals.
Early and accurate diagnosis is pivotal in providing targeted interventions and fostering optimal outcomes. Additionally, this emerging field highlights the potential for immune-modulating therapies to alleviate the burden of symptoms, potentially offering a novel avenue for intervention.
As research continues to unravel the intricacies of PANDAS-related OCD in adults, the insights gained have the potential to refine diagnostic criteria, deepen our understanding of immune-mediated neuropsychiatric conditions, and guide the development of more tailored and effective treatment regimens.
Ultimately, the acknowledgement of this phenomenon serves as a poignant reminder that the intersection of infection, immunity, and mental health is a dynamic area of exploration, offering hope for improved care and quality of life for affected individuals across the lifespan.