It is well documented throughout history that seasonal changes produce negative effects on mental health disorders. These changes could be from spring to summer (rare) or from autumn to winter (common). Such behavioral and mood changes due to seasonal reasons is known as seasonal affective disorder. SAD is a mental health disorder usually associated with depression and is Comorbidly linked with OCD. It goes without saying that seasonal change has an immense impact on OCD.
This post is all about The Effects Of Seasonal Change On OCD
What is Seasonal Affective Disorder
SAD is a form of depression that is brought on by a shift of seasons, often as fall arrives. Prior to fading in the warmer spring days, this seasonal depression peaks in the late fall or early winter.
Additionally, you might experience the "winter blues," a mild form of SAD. During the winter months, it's common to feel Unmotivated and lack energy. Simply because It becomes dark early, and you can be trapped inside.
According to The Diagnostic and Statistical Manual of Mental Disorders, there are two distinctive requirements for depression with a seasonal pattern. 
(A) depression must start and end during a particular season each year for at least two years, and (B) there must be more depressive seasons than non depressive seasons over a lifetime. Although they can also occur in the summer, seasonal pattern disorders tend to occur more commonly in the winter.
Related Article(s) – What is Obsessive-Compulsive Disorder?
How Common is Seasonal Affective Disorder
Seasonal affective disorder is more common than you think. 
In the US alone, SAD affects about 5% of individuals. Young adulthood is when it typically begins (usually between the ages of 18 and 30). Although experts are unsure of the cause, SAD affects women more than males. SAD affects women four times more frequently than males, to be specific.
Furthermore, 10% to 20% of all Americans may experience a milder form of the "winter blues".
Most vulnerable are northern latitude residents who live farthest from the equator. For example, 9% of Alaskans and 1% of Floridians, respectively, suffer from SAD in the United States . 
The winter blues affect 15% of Canadians, while SAD affects 2–6% of the population. Furthermore,SAD affects 2% of people in the UK and 20% of people in the winter. These locations were chosen to be studied extensively as they are in regions of the world farthest away from the equator, which plays a role in Onset of SAD.
What Causes Seasonal Mood Changes 
Want more on OCD? – Checkout our OCD Worksheet Page
Biological Changes 
Your biological clock adjusts as the amount of sunshine decreases. This internal clock controls your hormones, emotions, and sleep. You can't adjust to variations in the length of the day as it moves because you are out of sync with your regular daily routine.
Low Serotonin Levels
Unbalanced levels of neurotransmitters, which communicate between neurons, exist in the brain. Serotonin is one of these molecules, and it helps people feel happy. If you are susceptible to SAD, your serotonin levels may already be low. A lack of sunlight in the winter might exacerbate the problem since sunlight helps regulate serotonin. Depression may result from a further decline in serotonin levels.
Vitamin D deficiency 
Vitamin D also raises your serotonin levels. Because vitamin D is produced in part by sunshine, a lack of sunlight during the winter months might cause a vitamin D shortage. The serotonin level and your mood may be impacted by that alteration.
Melatonin boost
 Melatonin is a hormone that has an impact on your mood and sleep cycles. In specific individuals , the absence of sunshine may encourage an excess production of melatonin. That is the direct result of feeling lethargic and tired during the winter months.
Unpleasant thoughts 
People with SAD frequently experience tension, worry, negative thoughts and emotions during wintertime. These unfavorable thoughts may either be a cause or a result of seasonal sadness, according to researchers.
Related Article(s) – OCD and Comorbid Disorders
Symptoms of Seasonal mood changes 
Winter seasonal pattern disorders are characterized by depressed mood and decreased energy. People with SAD can experience sadness, irritability, and frequent crying. Furthermore these people can also feel tired and lethargic, struggle with concentration and sleep more than usual. 
In contrast, symptoms of the less common summer seasonal pattern disorder emphasis on irritability in addition to reduced appetite with accompanying weight loss, sleeplessness, agitation, restlessness and anxiety. 
It is significant to highlight that the severity of seasonal pattern disorders varies.
 Some people may develop subsyndromal S-SAD, sometimes known as the "winter blues," a milder type of SAD. Others, though, may be profoundly disabled and unable to function. Much like how OCD can disrupt everyday life.
SAD symptoms can occasionally be as severe as those of nonseasonal depression patients. Suicidal thoughts may be present, as they are with all depressive illnesses.
What is OCD
OCD is defined by persistent and intrusive thoughts, images, and impulses.
Patients usually recognize the irrational or excessive character of their thoughts and behaviors, but they fight to overcome obsessions and avoid indulging in compulsions. Obsessions or compulsions in the setting of OCD are time-consuming or produce distress or impairment in social, occupational, or other critical areas of daily life. Thus, OCD is one of the top 10 medical conditions that cause impairment. 
How Seasonal Changes Affects OCD
Similar to other mental health diseases, OCD patients are affected greatly by seasonal changes specifically in winter. Many patients including myself examine an increase in symptoms during the winter months. Moreover, the severity of the symptoms may also spike when compared prior to winter.  
Previous research has found that the severity of OCD varies significantly by season. The Brewerton and Ballenger study conducted in 1992, discovered seasonal differences in the Yale-Brown Obsession and Compulsion Scale (Y-BOCS) scores of 519 OCD patients (more than normal). 
Moreover, another study in 1991 similarly documented seasonal fluctuations in OCD in 34 distinctive cases. Finally, it has been discovered that the prevalence of OCD is highest in fall and lowest in summer.
Since OCD and SAD (seasonal affective disorder) are comorbidly linked together, they share common features and symptoms that tend to overlap. 
Increased feelings of sadness 
Loss of interest 
Appetite changes (either eating too much or too low) 
Increased amount of sleep during the day 
Difficulty concentrating 
Low morale and energy 
Feelings of hopelessness
OCD Obsessions 
Surprisingly, obsessions were found to be at a normal rate during the winter. Moreover, obsessions occurring within this timeframe could result from overall negative emotions, stress and anxiety. These are all well known factors that may trigger obsessions regardless of seasonality.
OCD Compulsions 
Compulsions have shown to increase in both frequency and severity during this time frame (winter). According to a recent study, Patients examined during the season in which their seasonal mood fluctuations occur exhibited similar severities to OCD, obsessions, and anxiety, but more severe depressive symptoms and compulsions than those evaluated during the months when their seasonal mood changes do not occur
This is an expected outcome since those who are seasonal are more depressed during the season in which their mood-related problems appear. 
Seasonal mood variations commonly co occur with OCD, implying that OCD and mood seasonality may have a shared cause. When seasonal mood symptoms appear, people with OCD who experience mood seasonality not only have more severe depression but also more severe compulsions.
How To Cope With Seasonal mood changes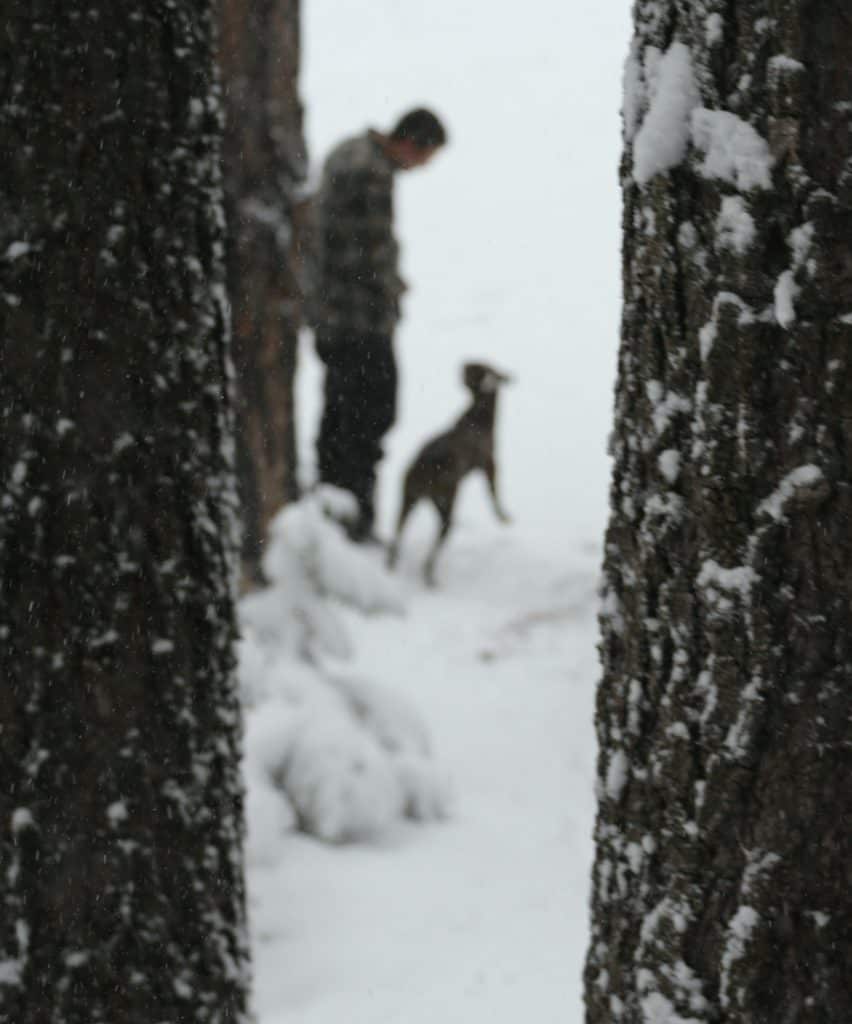 Get as much light as you can
Since the exposure to light plays a huge role in the development of seasonal mood, it is crucial to get as much light as possible. This is why seasonal change and OCD do not go well together. Try to wake up early to catch the sun, plan your outdoor activities in the morning and choose to sit in rooms with windows preferably (instead of the basement for example). You could also try to seek a form of therapy called "light therapy" which has yielded positive results in the past. 
Exercising More Decreases OCD Symptoms
As discussed above, lower levels of serotonin is a direct result from low sunlight exposure. Exercise is a great and natural way for your body to produce and maintain healthy serotonin levels. As serotonin increases, obsessions/compulsions will decrease and your overall mood will benefit greatly. 
Meditate Frequently To Maintain OCD
Meditation in all of its forms is beneficial not only to the body but to the spirit as well. Practicing meditation first thing in the morning will work miracles for you. From being calm, positive and optimistic slowly but surely depressive thoughts and feelings will begin to diminish.
Eating Healthy Is Great For OCD 
Inflammation caused by sugar and processed meals can affect the entire body, including the brain, and may be a factor in mood disorders including anxiety and depression. This is also one of the reasons you may feel sluggish and lack energy to become productive. Eating strong healthy foods also has an influence on serotonin levels within the body. You know how the saying goes "Healthy body, Healthy mind"
Keeping Busy Is Crucial
This may sound difficult at first but it really isn't. Keeping a busy schedule might be overwhelming in the beginning but you will begin to reap the benefits sooner rather than later. First of all, the busier you are the less time you have on your hands to ruminate on obsessive thoughts or act on compulsions. Furthermore, you start developing life skills, new personality traits and be useful for once (i know).
Conclusion 
It is fair to say that winter is not "the most wonderful time of the year" for a lot of people. Mental health disorders tend to feed off the winter vibes, increasing severity as well as symptoms along the way. Seasonal affective disorder is what is known as the "winter blues", which greatly affects OCD patients and other mental health diseases. 
Summary
 SAD is a type of depression that occurs when the seasons change, frequently as fall approaches.
Women are four times more likely than men to experience SAD.
Low serotonin levels, biological changes and a deficiency in vitamin D are some causes of seasonal affective disorder
The rate of obsessions was unexpectedly found to be normal throughout the winter.
Compulsions have increased in frequency and severity over this period, according to research (winter).
This post was all about The Effects Of Seasonal Change On OCD
References
Altintaş, E., Kütük, M. Ö., & Tufan, A. E. (2021, August 26). Seasonal variations in obsessive-compulsive disorder: Analysis of prospective-clinical data. Noro psikiyatri arsivi. Retrieved October 29, 2022, from https://www.ncbi.nlm.nih.gov/pmc/articles/PMC8419732/ 
Robillard, R., & Boafo, A. (2016, May 20). Etiopathology and neurobiology of obsessive-compulsive disorder: Focus: CPT. ChronoPhysiology and Therapy. Retrieved October 29, 2022, from https://www.dovepress.com/etiopathology-and-neurobiology-of-obsessive-compulsive-disorder-focus–peer-reviewed-fulltext-article-CPT 
Seasonal mood changes in patients with obsessive-compulsive disorder. (n.d.). Retrieved October 29, 2022, from https://www.researchgate.net/publication/301634415_Seasonal_mood_changes_in_patients_with_obsessive-compulsive_disorder 
Sinha, P., Bakhla, A. K., Patnaik, A. K., & Chaudhury, S. (2014). Seasonal obsessive-compulsive disorder. Industrial psychiatry journal. Retrieved October 29, 2022, from https://www.ncbi.nlm.nih.gov/pmc/articles/PMC4361980/ 
Tan, O., Metin, B., Ünsalver, B. Ö., & Sayar, G. H. (2016, June 16). Seasonal mood changes in patients with obsessive–compulsive disorder. Psychiatry Research. Retrieved October 29, 2022, from https://www.sciencedirect.com/science/article/abs/pii/S0165178116307296