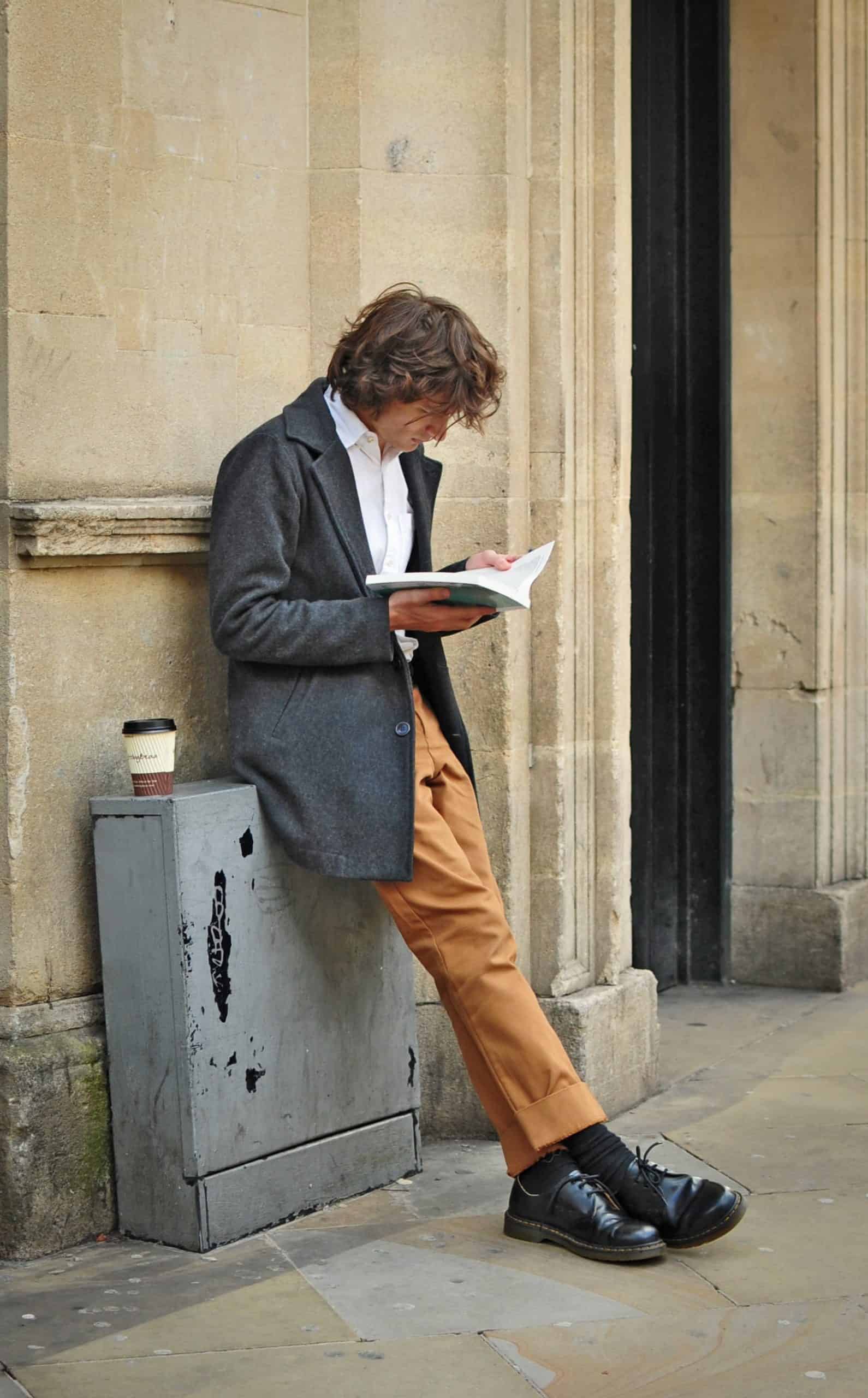 Unlocking the power of a growth mindset theory is a transformative journey that can revolutionize how we approach challenges, setbacks, and personal growth.
Embracing the belief that our abilities can be developed through dedication, initial talents, genetic makeup and existing abilities, a growth mindset empowers us to achieve our full potential.
In this guide, we'll explore ten effective strategies to cultivate a growth mindset. By adopting these practices, we can develop a more resilient, adaptable, and growth-oriented outlook, driving us towards greater success, enhancing our mental health, developing talent and fulfillment in various aspects of life.
Let's embark on this empowering quest to unlock the extraordinary possibilities that lie within us through ten powerful ways to develop a growth mindset.
What is a Growth Mindset?
The growth mindset definition is: People with growth mindsets believe that skill and intelligence are something that people can develop.
A growth mindset is a belief system that has its roots in the work of psychologist Carol Dweck, who extensively studied the psychology of achievement and success. According to Dweck's research, individuals with a growth mindset tend to thrive and achieve more because they approach challenges with a different perspective.
Dr Dweck (professor of psychology at Stanford University) said the following when asked about the growth mindset.
"students understand that their talents and abilities can be developed through effort, good teaching, and persistence."
People with a growth mindsets embrace challenges with enthusiasm, seeing them as opportunities to stretch their capabilities and gain new knowledge. They are not afraid to step out of their comfort zones and take on tasks that may initially seem daunting.
Their focus is on the process of learning and growing, rather than solely on achieving specific outcomes. This approach enables them to maintain motivation and continue striving for improvement, even when faced with difficulties.
Overall, a growth mindset is a powerful tool that enables individuals to unlock their full potential, embrace learning and challenges, and lead more fulfilling and successful lives. Embracing this belief in our own capacity to grow and improve can set us on a path of continuous development and self-discovery, leading to greater resilience, adaptability, and a positive outlook on life's journey.
Related Article(s) – Personal Goal Setting in 2023: Why, When, and How
Growth Mindset vs. Fixed Mindset
A fixed or growth mindset are two contrasting perspectives that individuals can adopt when approaching challenges, setbacks, and personal development. Let's compare and contrast fixed and growth mindsets:
Beliefs about Abilities
Fixed Mindsets: In a fixed mindset, individuals believe that their abilities and intelligence are static and cannot significantly change. They see their traits and talents as inherent and fixed from birth.
Growth Mindsets: In a growth mindset, individuals believe that abilities and intelligence can be developed through dedication, effort, and learning. They see their potential as malleable and believe in the power of continuous improvement.
Approach to Challenges
Fixed Mindsets: People with a fixed mindset tend to avoid challenges to protect their self-image. They may fear failure or believe that their abilities are not sufficient to overcome difficulties.
Growth Mindsets: Those with a growth mindset embrace challenges as opportunities for growth and learning. They see challenges as a chance to expand their skills and understanding, and they are willing to take on new tasks even if they might initially struggle.
Response to Setbacks
Fixed Mindsets: When faced with setbacks or failures, individuals with a fixed mindset may become discouraged or give up easily. They may interpret setbacks as evidence of their lack of ability or intelligence.
Growth Mindsets: Those with a growth mindset respond to setbacks with resilience and perseverance. They view failures as part of the learning process and use them as stepping stones for future improvement.
Effort and Persistence
Fixed Mindsets: Individuals with a fixed mindset may devalue effort and believe that if they were truly talented, success should come easily without much effort.
Growth Mindset: Those with a growth mindset value effort and understand that continuous improvement requires dedication, practice, and hard work. They see effort as a path to mastery and success.
Response to Criticism
Fixed Mindsets: People with a fixed mindset may feel threatened by criticism and may become defensive or ignore feedback that challenges their self-image.
Growth Mindset: Those with a growth mindset are open to feedback and constructive criticism. They see feedback as an opportunity to learn, grow, and refine their skills.
Comparison with Others
Fixed Mindset: Individuals with a fixed mindset often compare themselves to others to validate their self-worth. They may feel envious or threatened by others' success.
Growth Mindset: Those with a growth mindset focus on their own progress and development, seeing others' success as inspiration and proof of what is achievable with effort and learning.
Success of Others
Fixed Mindset: People with a fixed mindset may feel threatened by the success of others, believing that others' success diminishes their own value or potential.
Growth Mindset: Those with a growth mindset celebrate the success of others and see it as evidence that achievement and improvement are possible with dedication and perseverance.
In summary, a fixed mindset is characterized by a belief in static abilities, a fear of failure, and a tendency to avoid challenges, while a growth mindset is marked by a belief in the potential for continuous development, a willingness to embrace challenges, and a resilient response to setbacks.
Why is Growth Mindset Important?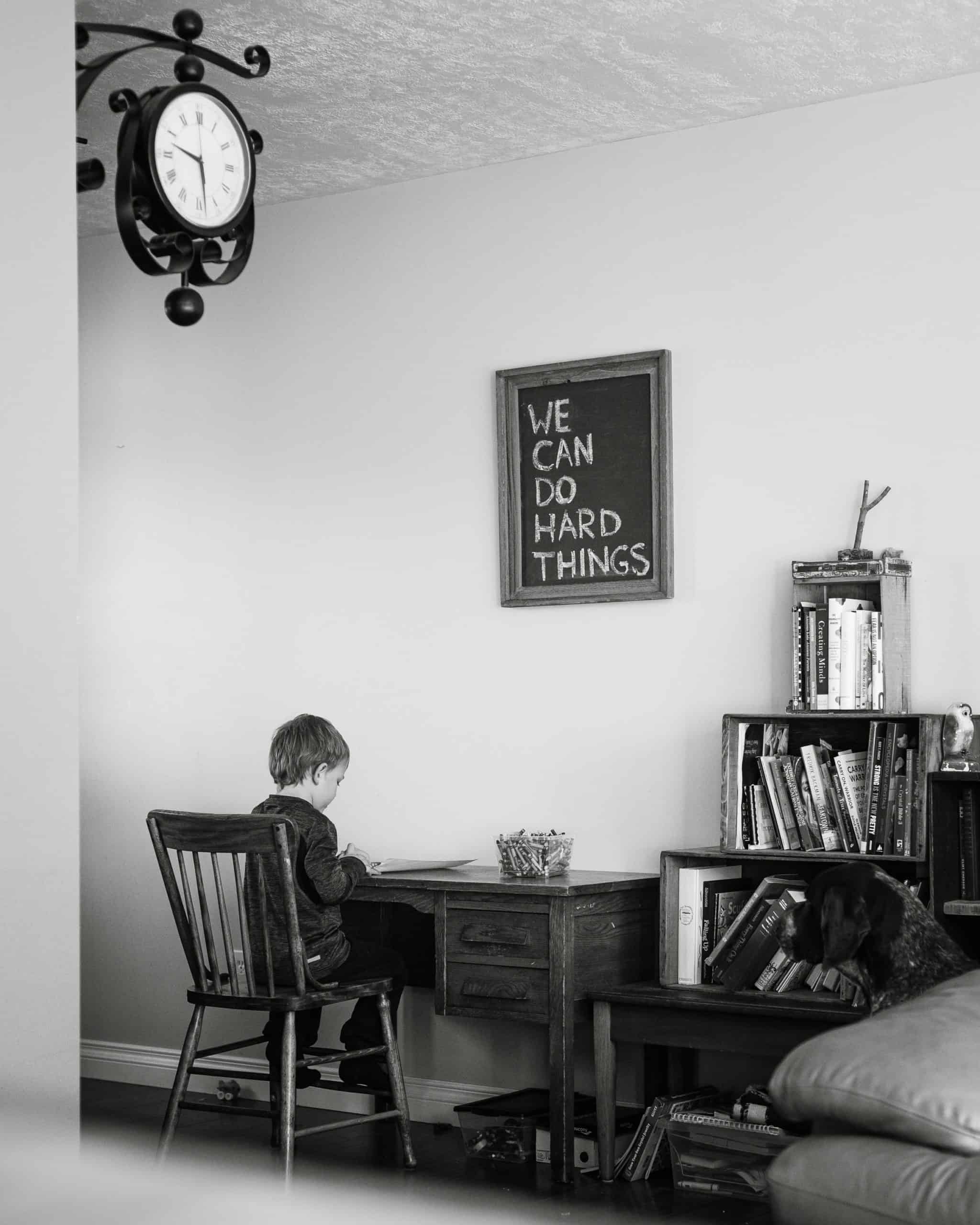 Let's dive deeper into the details of why a growth mindset is important:
Mental Flexibility
Its important to develop growth mindsets as they foster mental flexibility, enabling individuals to adapt their perspectives and approaches when faced with new challenges or information. They are more open to considering different viewpoints and adjusting their beliefs based on evidence and learning.
Enhanced Problem-Solving Skills
Individuals with a growth mindset are more adept at problem-solving. They approach challenges with a positive attitude and are more likely to think creatively and explore different solutions. This problem-solving skillset is valuable in both personal and professional contexts.
Building Grit and Determination
Embracing a growth mindset contributes to the development of grit and determination. Grit is the ability to persevere and maintain passion and effort over the long term. Individuals with a positive mindset are more likely to develop grit because they view obstacles as opportunities for growth, which fuels their commitment to their goals.
Embracing Constructive Criticism
People with a growth mindset welcome constructive criticism as a chance to learn and grow. They are not defensive when receiving feedback, which strengthens their ability to adapt and improve.
It empowers individuals to embrace challenges, stop seeking approval, learn from failures, and continuously develop their skills and knowledge. Moreover, cultivating a growth mindset positively influences various aspects of life, from personal relationships to professional success, mental well-being, and overall life satisfaction.
How to Develop a Growth Mindset in Adults
Developing a growth mindset in adults is a transformative process that involves a series of intentional steps and practices.
Below, we'll provide a detailed guide to help you cultivate a growth mindset:

Understand the Concept
This is just the starting point to what a growth mindset is and how it differs from a fixed one. A growth mindset means abilities and intelligence can be developed through effort, learning, and perseverance. In contrast, a fixed mindset is the belief that abilities are innate and cannot significantly change.
Assess Your Current Mindset
Take time for self-reflection and honestly assess your own mindset. Identify areas where you might be holding fixed beliefs about your abilities or intelligence. Recognize any self-limiting thoughts and negative feedback that may be hindering your personal growth.
Reframe Your Perspective on Challenges
Embrace challenges as opportunities for learning and growth. Rather than avoiding difficult tasks, approach them with curiosity and a willingness to learn. View challenges as stepping stones toward improvement rather than roadblocks.
Value Effort and Process
Shift your focus from solely seeking success to valuing the effort and dedication you put into your endeavors. Celebrate your commitment to the learning process and recognize that progress is a result of consistent effort.
Learn from Failures
Reframe your perspective on failure. Instead of viewing failure as a sign of incompetence, see it as a valuable learning experience. Analyze your mistakes, identify lessons, and use them as stepping stones for future improvement.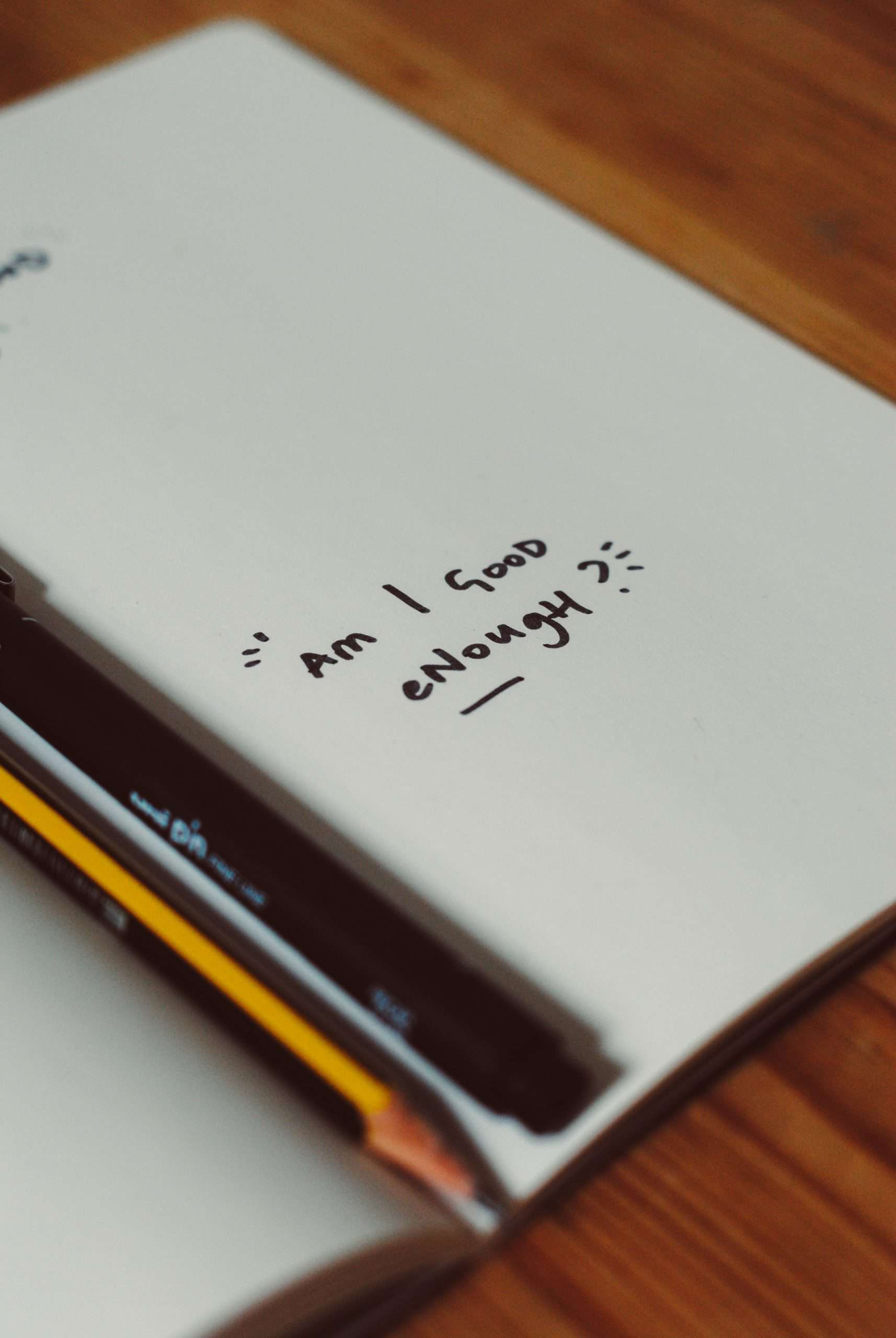 Related Article(s) – Getting Started with Personal Growth for Teens
10 Growth Mindset Strategies for 2023
Here are 10 detailed growth mindset strategies to embrace in 2023:
Embrace Change and Uncertainty
In 2023, the world is likely to continue experiencing rapid changes and uncertainties. Embracing change and uncertainty is crucial for cultivating a growth mindset. Instead of fearing change, view it as an opportunity for learning and growth. Embrace a flexible mindset that adapts to new circumstances and challenges.
Set Bold and Growth-Oriented Goals
Challenge yourself to set ambitious and growth-oriented goals for 2023. Define specific objectives that push you beyond your comfort zone and require continuous learning and improvement. Break these goals down into smaller milestones to track your progress and celebrate achievements along the way.
Learn from Failures and Setbacks
In 2023, commit to learning from failures and setbacks. Instead of dwelling on disappointments, analyze what went wrong, identify lessons learned, and use that knowledge to adjust your approach moving forward. Embrace a growth mindset by viewing setbacks as temporary hurdles that can be overcome with effort and resilience.
Cultivate a Learning Mindset
Prioritize learning in 2023. Be open to acquiring new knowledge and skills through various means, such as online courses, workshops, reading, or attending seminars. Embrace learning as a lifelong pursuit, seeking opportunities to grow intellectually and professionally.
Seek Feedback and Constructive Criticism
In 2023, actively seek feedback from peers, mentors, or colleagues. Embrace constructive criticism as a valuable tool for improvement and consider it as an opportunity to refine your skills and approaches. Be open to different perspectives and use feedback to make necessary adjustments in your growth journey.
Develop Resilience and Grit
Building resilience and grit are essential aspects of a growth mindset. In 2023, commit to developing these traits by persevering in the face of challenges. Cultivate a "never give up" attitude and use setbacks as opportunities to strengthen your determination and resilience.
Celebrate Effort and Progress
In 2023, celebrate your efforts and progress, no matter how small they may seem. Recognize that growth is a process, and each step forward, no matter how small, brings you closer to your goals. Reward yourself for the hard work you put into your personal and professional development.
Engage in Reflective Practice
In 2023, make time for reflective practice. Regularly assess your growth mindset journey and identify areas of improvement. Reflect on your achievements, challenges, and what strategies have been effective in fostering a growth mindset.
Surround Yourself with Growth-Oriented Individuals
Surround yourself with people who have a growth mindset. In 2023, seek out like-minded individuals who inspire and motivate you to accept challenges and continuously improve. Engaging with a growth-oriented community can reinforce your commitment to developing a growth mindset.
Model Growth Mindset Behavior
In 2023, actively model growth mindset behavior for others. Demonstrate your willingness to learn, take on challenges, and accept feedback graciously. By setting an example, you inspire and encourage those around you to embrace a growth mindset as well.
By implementing these growth mindset strategies in 2023, you will foster a mindset that prioritizes learning, embraces challenges, and continuously seeks improvement. Embrace the opportunities that the year brings, and commit to personal and professional growth to unlock your full potential.
Enhance your knowledge of OCD and checkout our must read OCD books list!
Final Thoughts – 10 Ways to Develop a Growth Mindset
In conclusion, developing a growth mindset is a powerful and transformative journey that can elevate your life in countless ways. By adopting the ten strategies we explored, you can shift your perspective, unlock your potential, and embrace a more resilient, adaptable, and optimistic approach to challenges and opportunities.
Remember, developing a growth mindset is not about instant transformation but rather a journey of self-discovery and growth. Be patient with yourself, celebrate every step of progress, and stay committed to the process.
As you integrate these ten ways into your life, you'll find yourself approaching challenges with newfound confidence, tackling obstacles with resilience, and seeing opportunities for growth in every experience. Your mindset will become a catalyst for personal and professional development, empowering you to achieve things you once thought were beyond your reach.