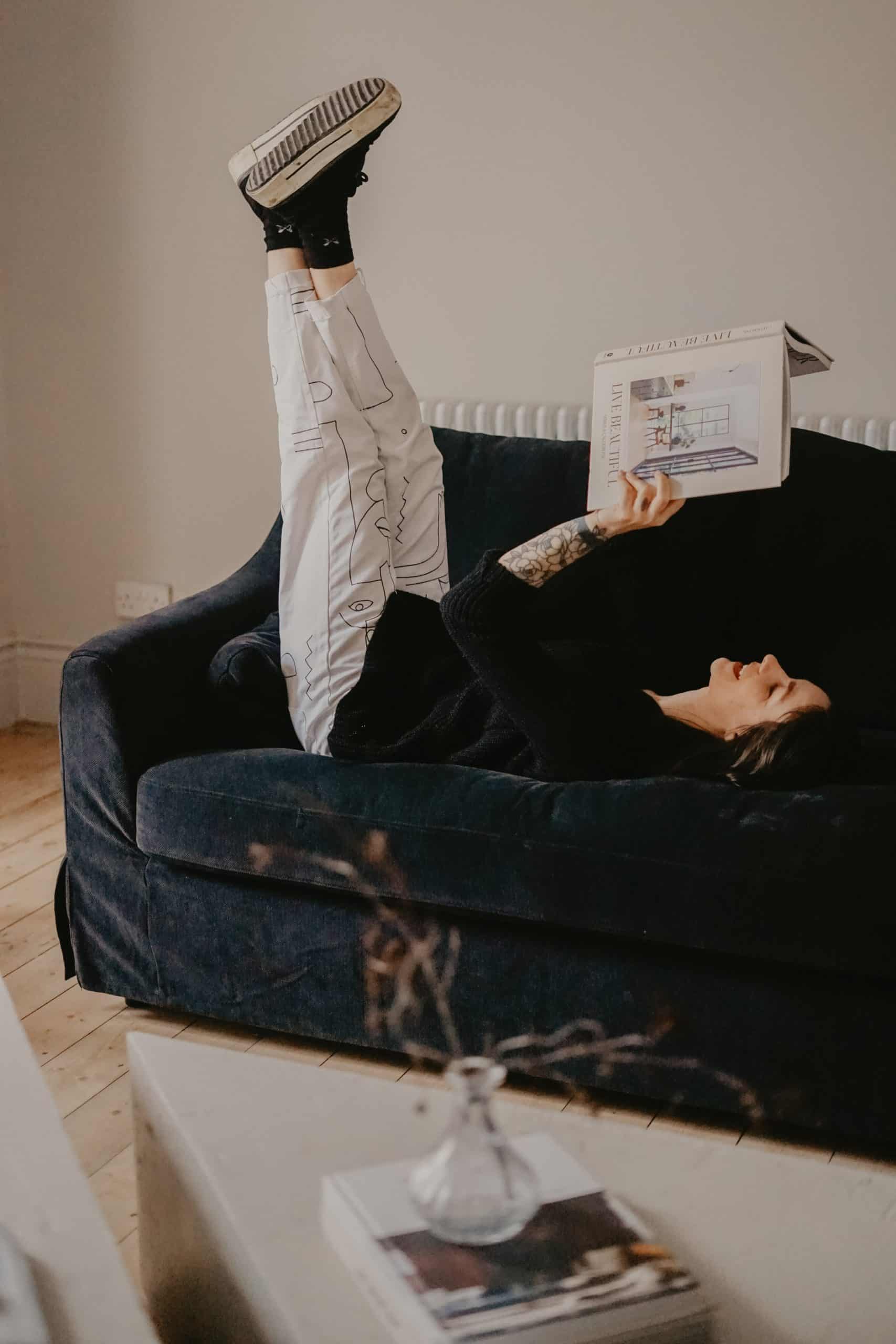 There is a saying in Arabic that goes like this "العلم في الصغر كالنقش في الحجر" which basically means early knowledge is like carvings in stone. This translates perfectly in regards to personal development .
While personal development has amazing effects in general, however these positive effects are exponentially greater when personal growth is practiced early on in life (in your 20s).
The following is a list made up of 13 habits that will help stimulate your personal development journey.
This post is all about 13 habits for personal growth in your 20s
What Is Personal Growth 
To put it simply, personal growth is the desire to improve oneself daily. Personal development is a timeless quest that involves a continuous effort to raise one's own performance through both formal and informal methods.
These methods include a variety of instruments, methods, processes, and procedures including self-examination, evaluation, and the creation of a life-vision plan with objectives for both personal and professional development.
When these are combined, one's performance in terms of personal development will be improved. Personal growth in your 20s calls for the incorporation of precise and definite actions and processes toward desired growth goals as a persistent commitment to a lifelong attitude centered on self-improvement.
Related Article(s) – The Importance Of Personal Growth
Why Personal Growth Is Important
Every area of our lives is profoundly impacted by self development . As we begin to pursue personal growth, we become more passionate about life in general as we develop personally. We are inherently more driven since learning and improving provide motivation and excitement to our lives.
We have the motivation and the tools to become the best versions of ourselves thanks to personal growth and development. Ironically, rather from making us more self-centered, self development expands our point of view to include those around us including family and friends.
Before entering college and later the job market, most people have a vague idea about their strengths and shortcomings. Each person has the awareness of the opportunities and possibilities in our immediate environment grows as our world does.
This thinking fills us with great expectations as we begin each new day, make it more exciting and fun to work on our future self development.
Want more on personal growth? – Checkout our FREE personal growth worksheets
Habits to Master in your 20's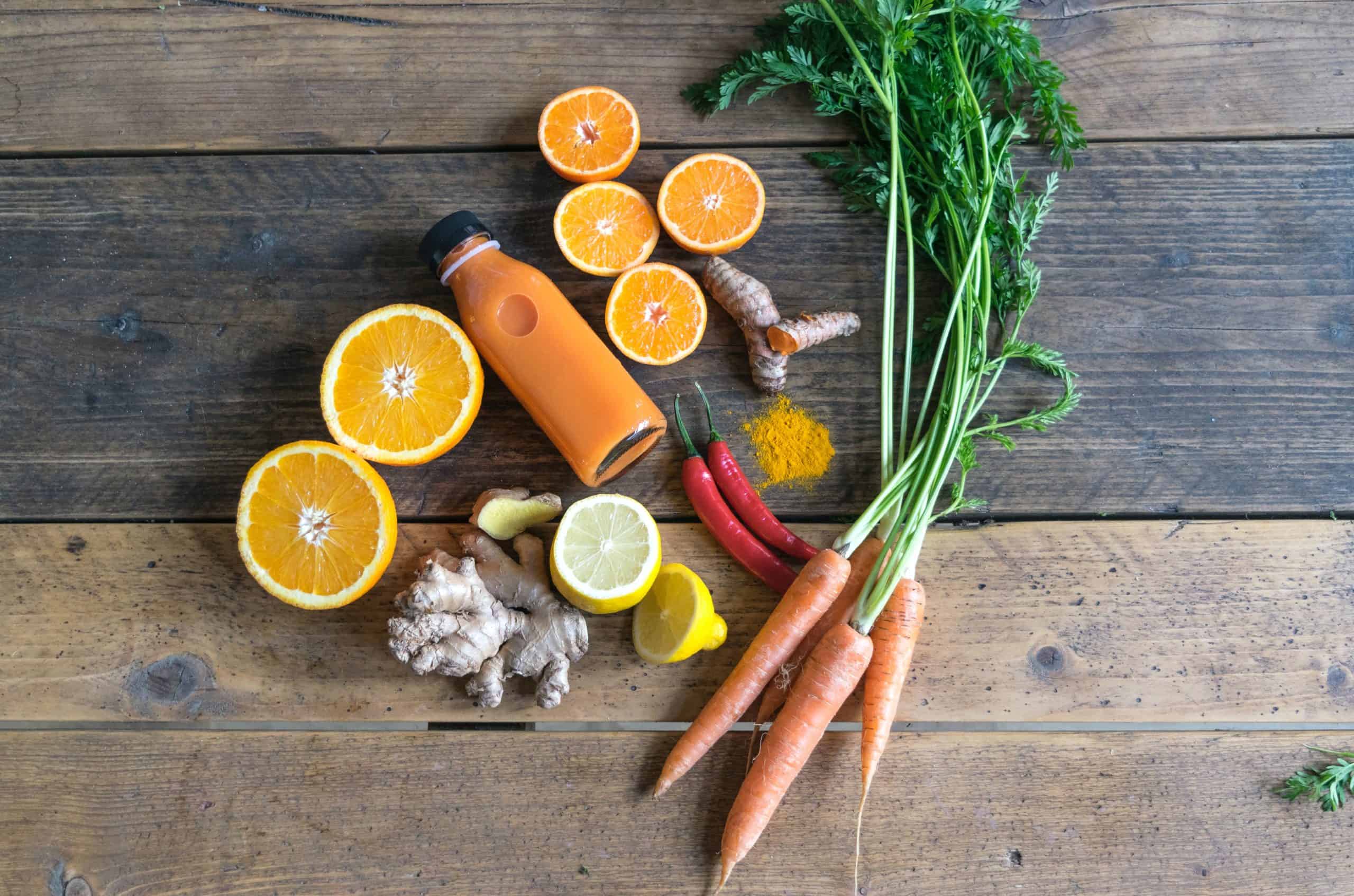 Find Your Why For Personal Growth
Knowing your why early in life is crucial. Knowing your motivations, especially if you firmly believe in them, will be helpful later on when things get difficult. In life, most people have a tendency to float around and find themselves in locations they despise.
That is the obvious outcome of having zero direction. Self awareness is regarded as the first advantage of personal development since it gives you life direction and a laser-like vision. Your life will suddenly take on meaning if you have a clear understanding of your objectives and aspirations.
You should now devote the necessary time, effort, and resources to achieving your objectives. If you want to be the first family member with a million dollars in your bank account, then this should be your why for the rest of your life.
Be Comfortable in your skin
Being confident in oneself is usually mistaken for being cocky. It does not imply that you will never need to adapt or make improvements in certain areas of your own life.
It does not imply being egotistical, conceited, or proud. It indicates that you believe in yourself and have good habits, both of which are essential components of self-love.
When you feel better about yourself, you usually look better and behave better in everyday situations. Your behaviors, personality, and interactions with other people (social circle) will all reflect how confident you feel about yourself.
Without confidence, it will be challenging to accept your value and grow into the well rounded person God intended for you to be. When your confidence is at its highest, you won't have any trouble justifying yourself or pushing yourself to try new things and be open to new hobbies and new perspectives.
Have faith in your ability to stand out from the crowd (even if you are at your parents house doing nothing productive), be distinctive, and be different since these are the qualities that define you as a person. Love your imperfections and yourself.
Make it a habit for your future life to engage in daily self-care and to love oneself completely. Get accustomed to your physical limitations, mistakes, personality, and so forth. Get comfortable in your foundation and own skin.
Establish a routine for personal growth in your 20s
 Having a routine is an important aspect of living a healthy balanced life between your personal and professional life. Moreover, a routine helps you accomplish your priorities more easily. (You always fear what you don't understand).
Establishing a routine instills self – discipline which is crucial for success in your dream job. Furthermore, routines in general raise confidence, independence and help eliminate distractions.
We can get anchored in daily life by routines. Comfort and stability are produced by eating breakfast at the same time every morning and by eating dinner and going to bed at around the same time every night. Life is easier to manage when we are on top of our routines. This feeling of control enables us to adapt to sudden changes.
Routines also help to lower stress, eliminate toxic traits and bad decisions. Everyone has a "to do" list, or a list of things they want to get done in their daily or overall existence. Keeping this list bottled up in our heads can be exhausting.
When our day is structured into a routine, we reduce the requirement for unnecessary mental effort since we are less likely to focus on each individual task that needs to be completed. By encouraging emotions of order and direction, it gives us a path to follow and reduces stress.
Love reading? – Check out our top 5 best personal growth books!
Reading is underrated For Personal Growth
Reading is crucial because it helps the intellect grow. The mind is a muscle. It should work out. One way the mind develops is through reading and comprehending written material.
Reading to young children aids with their language development and communication skills. They gain more listening skills as a result too. Everyone wants to talk, but only a few people can truly listen.
A lack of listening skills can lead to huge misunderstandings, which can lead to job loss, marriage divorce, and other tragedies. Children [and adults] who read are better able to concentrate on what others are saying.
What is the significance of reading? It is how we learn new things. Books, magazines, and even the Internet are excellent learning tools that necessitate the ability to read and comprehend what is read.
Related Article(s) – 7 Benefits Of Personal Growth
Challenge yourself To Become Better For personal Development
Getting out of one's comfort zone is another important aspect of self development because it requires one to perform at a higher-than-normal level. Breaking out of one's comfort zone can lead to personal and professional growth, making the effort worthwhile.
By pursuing new opportunities, develop self discipline, engaging in experiential and creative activities, and surrounding oneself with other self-growers, one can also expand and break through intellectual boundaries.
Stepping outside of one's comfort zone necessitates a continuous review of one's strengths, improvements, and insights in order to avoid making the same mistakes and to ensure improved performance when taking on the next challenge.
Accept what you are not
Knowing your strengths is important, but accepting your weaknesses is equally, if not more, important.
We are all human beings with strengths and weaknesses, nothing to be ashamed of. Accept your flaws and see them as opportunities to improve yourself for growth in your 20s.
Analyze why this thing/subject/activity is a weakness in your life, identify the root cause, and devise a strategy to improve it.
It is just as important to work on your weaknesses as it is to react to them. It's all about attitude; change that and your life will improve dramatically.
Save money by spending it
Save money by spending it sounds silly reading it out loud, i know. However, it's a proven formula that actually works (financial responsibility). As a matter of fact I'm using it on this website right now (as a student). It takes money to make money is a saying I usually heard from my father. 
Instead of having a savings account which does nothing but increase your attention to some random number in a bank account. You could spend time trying to invest your money in stocks (boring) or you could invest it in yourself. 
Money in my eyes is a tool, use it or lose it. Invest your money in your passions, dreams and morals. If you like taking care of your body invest in a gym membership, if your passion lies within books then maybe invest in a library membership and if your passion is found in writing (yours truly) invest in a blog. 
You will spend most of your money but the essential part is that you will gain knowledge, experience and maturity in the process. 
Failing as much as you can will help personal growth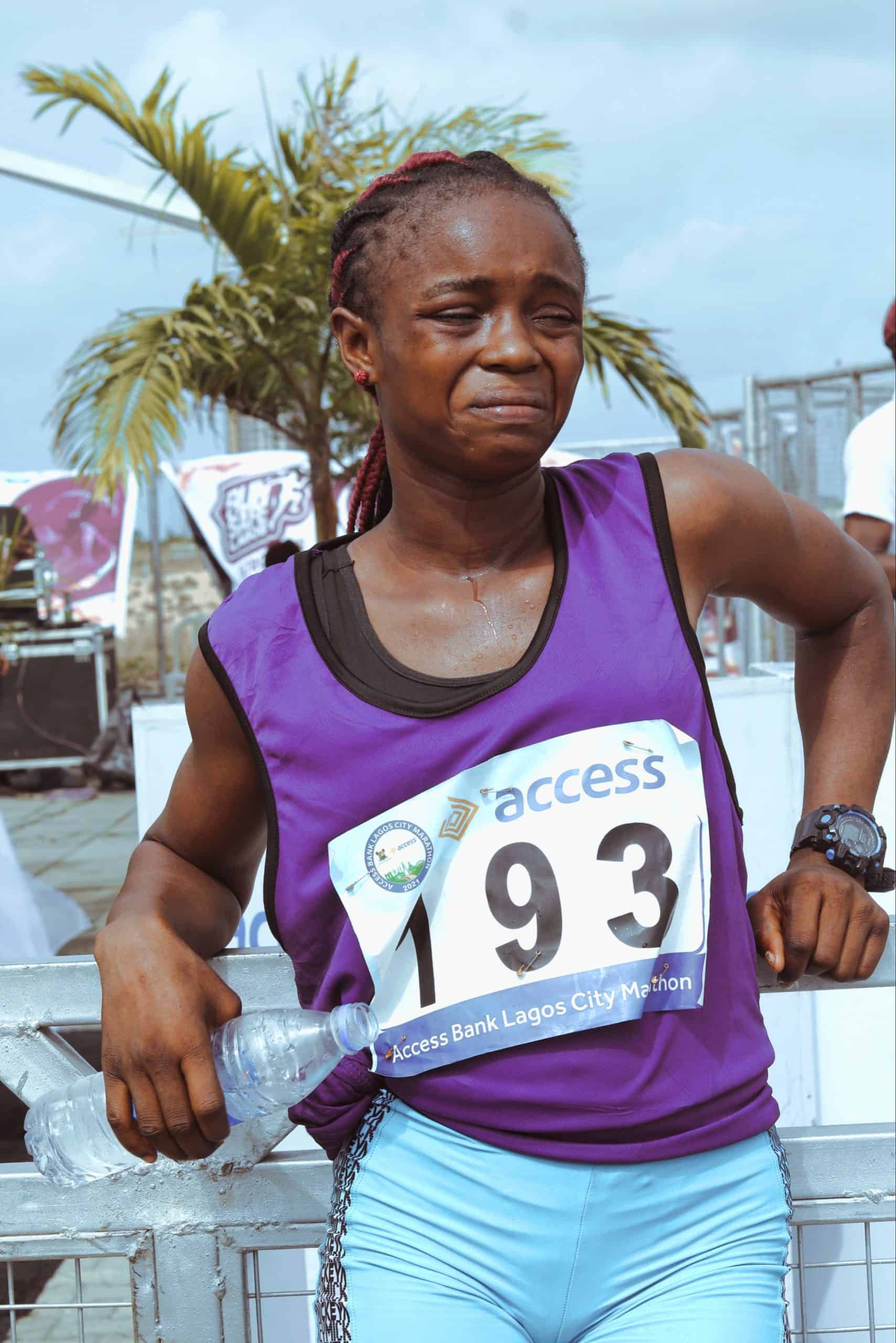 Failure is an unpleasant experience. Most of us learn early on that failure is bad, and as a result, we start to fear any mistake or idea that might lead us down the path of failure.
We may eventually find it easier to just play it safe. We avoid taking big risks or pursuing crazy ideas because we are afraid of failing and don't want to be perceived as failures. Throughout the third decade of your life, you will face both triumphs and failures.
However, always playing it safe often leads to a life of mediocrity. We end up stuck in a job we despise rather than doing something we truly enjoy.
Never realizing our full potential, we neglect our talents in favor of leisure activities or interests that aren't particularly demanding. In short, we end up living a life that pales in comparison to what we could be living if we weren't so afraid of making mistakes.
The difference between average people and high achievers, according to business legend and author John C. Maxwell, is how they view and respond to failures and setbacks.
High achievers see failure as an opportunity to learn (such as speaking multiple languages) and try again with their new skills or knowledge, whereas the general public associates failure with defeat.
They believe their defeat reflects flaws in their character or abilities. Because they failed, they believe they are a failure. Nothing could be further from the truth, however.
Maintain a healthy Lifestyle boosts personal growth
Being healthy does not only mean being physically fit; it also means being mentally and emotionally fit. Being healthy should be integrated into your daily routine and own life.
A healthy lifestyle can aid in the prevention of chronic diseases and long-term illnesses. Having a positive self-image, self care and taking care of your health are important for your self-esteem and self-image. Maintain a healthy lifestyle by taking care of your body.
A healthy life, in general, implies a balance of mind, body, thoughts, and feelings. In this sense, because people are a part of a social system, each person's health has an impact on the entire community.
According to the World Health Organization, "health is a state of complete physical, mental, and social well-being, not simply the absence of disease or infirmity" 
Mind your internal vocabulary 
An old Japanese proverb states that no one should speak negatively about themselves. "Do not speak negatively about yourself. Because the warrior within hears your words and is diminished by them." I can't emphasize how true this is enough.
The way you speak to yourself, whether negatively or positively, has an immediate impact on your self-esteem, confidence, and overall mental health.
How often do you tell yourself that you can't do something or that today will be a bad day? Negative expressions and language generate negative energy.
The interesting part is that the better you get at it (positive or negative talk), the more energy you invite into your life.
Accepting the inevitable Is a form of personal growth
Whether you like it or not, you will have bad days. The tough times will come, might as well accept them before they arrive. Knowing when and how to accept the inevitable is an important personal growth habit. 
Change is an inevitable part of life, and many aspects of it are beyond your individual control. For instance, you have no control over how quickly society is changing or how the economy is doing.
Even though it can be difficult to accept, complaining about things you can't change will only make you feel exhausted, anxious, and hopeless. Accepting your situation, on the other hand, can free up your energy to focus on the things over which you do have control.
Concentrate on what you can control. Make a list of everything you have no control over and give yourself permission to let go of those doubts. 
You'll discover that even the strongest, challenges most upsetting emotions pass, the trauma of these trying times will start to fade, and you'll be able to find a way forward if you allow yourself to feel your emotions.
You will F*ck Up on the way to Personal Growth
Accept the fact that you are human and don't be so tough on yourself. Being accountable for your actions is something but blaming yourself and speaking negatively about yourself is something completely else.
You will f*ck up, simple as that. Start building a growth mentally that helps you forgive, forget and keep going. 
"A successful man is one who can lay a firm foundation with the bricks others have thrown at him"
Moreover, you will fail and you will embarrass yourself. Accept it because it's inevitable. Analyze your failures, study them, learn from them and most importantly grow from them.
The most successful people in the world are the ones that weren't afraid to fail. Believe in yourself and trust in your failures.
Final Thoughts
It is imperative to master the above habits in your 20's to progress further in your personal growth journey. From finding your purpose in life, accepting your flaws and recycling your pain, your personal growth journey awaits. Will you rise to the occasion or crumble? 
This post was all about personal growth habits in your 20s