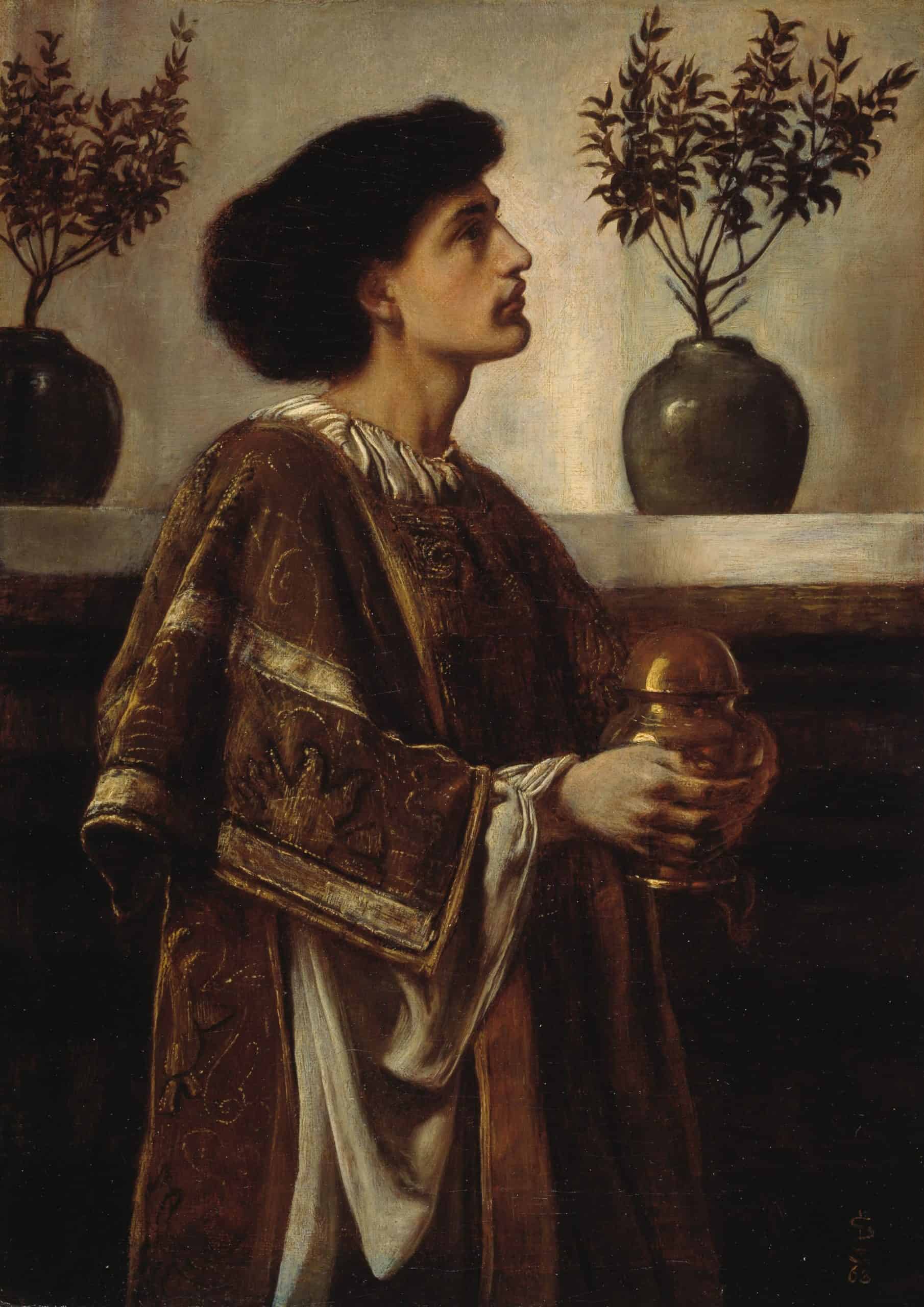 The Human mind is truly a remarkable muscle. The amount of signals it transmits throughout the day, instantly with no delays whatsoever is a miracle if you think about it. It is estimated that the average human has about 6000 thoughts per day. Intrusive thoughts in OCD are likely to be among these.
However, not all of them are beneficial and some are plain gibberish. Here is where intrusive thoughts dwell, crazy unrealistic thoughts that a person diagnosed with OCD reacts with them as if they are real. Nonsense.
This post is all about the nature of Intrusive Thoughts In OCD.
"Yes, I am a prisoner of sorts, but my prison isn't the house. It's my own thoughts that lock me up!"
What are intrusive thoughts?
Intrusive thoughts in Obsessive Compulsive Disorder OCD are distressing and unwanted thoughts, images, or urges that repeatedly enter a person's mind. These thoughts are intrusive because they occur involuntarily and are often inconsistent with a person's beliefs, values, or desires. They tend to cause significant anxiety, fear, or discomfort.
The content of unwanted thoughts can vary from person to person, but common themes include contamination, aggression, sexuality, religion, harm, or other distressing subjects. These thoughts can be persistent and difficult to control or dismiss, leading to distress and disruption in daily life.
It's important to remember that having obsessive thoughts does not define someone as having OCD. The diagnosis of Obsessive Compulsive Disorder is based on the presence of these intrusive thought (OCD) along with compulsive behaviors or rituals that are performed in response to the thoughts.
If you or someone you know is experiencing obsessive thoughts or other symptoms of OCD, it is advisable to consult with a mental health professional for an accurate diagnosis and appropriate treatment options.
What Are Symptoms of Intrusive Thoughts 
Obsessive-Compulsive Disorder (OCD) is a mental health condition characterized by the presence of obsessions and compulsions. Among the hallmark symptoms of OCD are obsessive thoughts, which are distressing and unwanted thoughts, images, or urges that repeatedly intrude upon a person's mind.
These thoughts can be disruptive and cause significant anxiety and distress. In this context, let's explore the symptoms associated with aggressive or horrific thoughts in Obsessive Compulsive Disorder.
The symptoms of intrusive thoughts in OCD can vary from person to person, but they generally involve the following characteristics:
Repetitiveness
Unwanted thoughts tend to be persistent and repetitive. They may resurface frequently, making it difficult for the person to dismiss or ignore them.
Anxiety and distress
Unwanted thoughts in OCD typically provoke intense anxiety, fear, or distress. The content of the thoughts is often associated with something negative happening or the person causing harm to themselves or others.
Uncontrollable
Individuals with OCD often feel unable to control or stop the unwanted thoughts, even if they recognize that the thoughts are irrational or unlikely to occur.
Themes of obsessions
Unwanted thoughts in OCD are often connected to specific themes or obsessions. These themes can include contamination fears, fears of causing harm, religious or moral concerns, sexual or violent thoughts, symmetry and order, or doubts and uncertainties.
Impact on daily life
Intrusive thoughts can significantly impact a person's daily functioning, causing distress and disrupting their ability to concentrate on tasks or enjoy daily activities.
Compulsive behaviors or rituals
Intrusive thoughts in Obsessive Compulsive Disorder OCD are typically accompanied by compulsions or rituals that provide temporary relief. These behaviors are performed as an attempt to reduce anxiety or prevent feared outcomes associated with the thoughts. For example, someone with contamination fears may engage in excessive cleaning or hand washing rituals.
It's important to note that the presence of intrusive thoughts alone does not necessarily indicate OCD. A diagnosis of OCD requires the presence of obsession symptoms, which are the intrusive thoughts, along with compulsion symptoms or rituals.
Related Article(s) – How to Help Someone With Obsessive Thoughts
Types of Intrusive Thoughts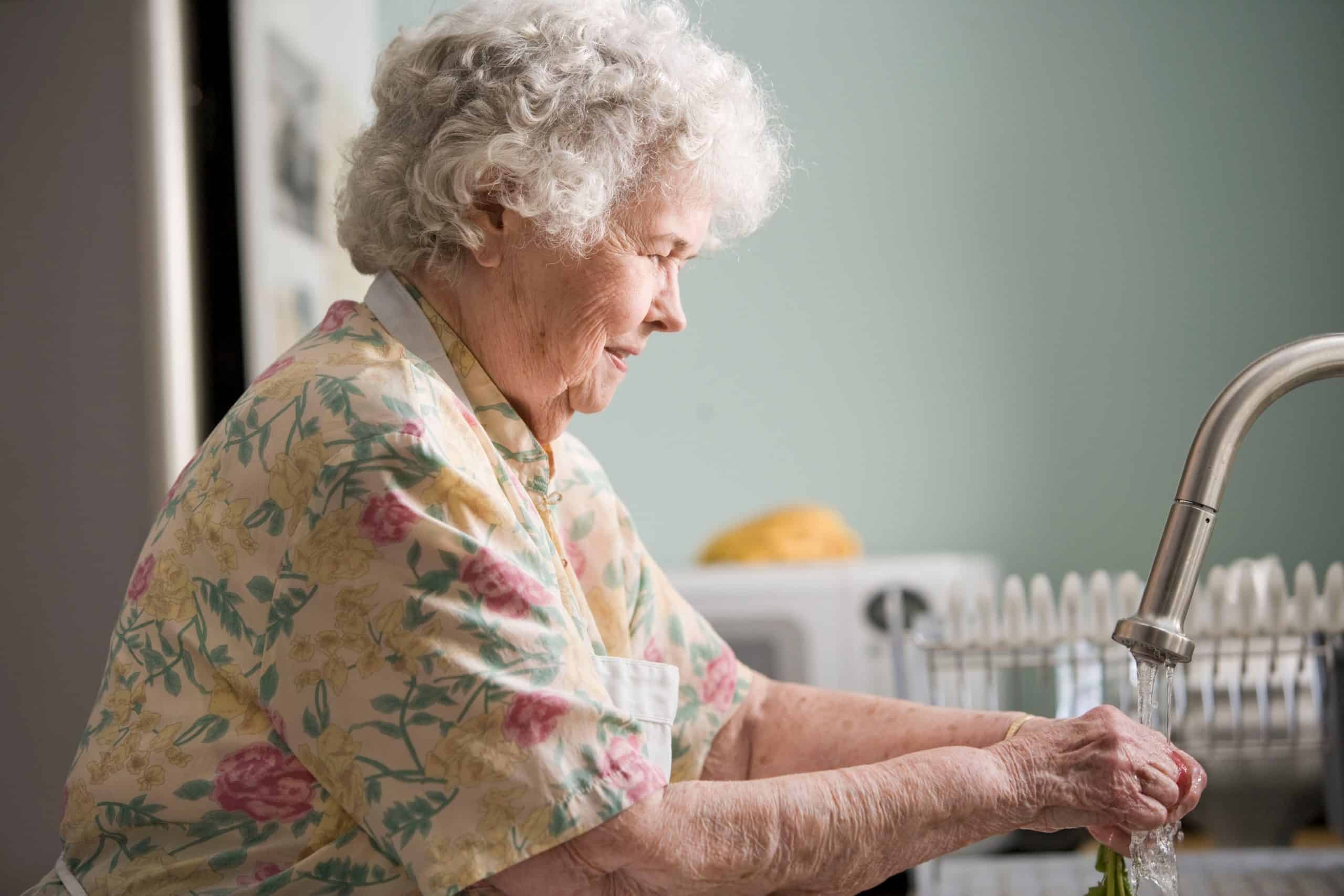 In OCD, intrusive thoughts can manifest in various types or themes.
While the specific content of these thoughts may differ from person to person, here are some common types of intrusive thoughts that individuals with OCD may experience:
Contamination
Intrusive thoughts related to fears of contamination or germ transmission. These thoughts may involve concerns about getting sick, being contaminated by dirt or germs, or spreading illness to others.
Harm or Violence
Intrusive thoughts involving harming oneself or others, which can be distressing and contradictory to the person's true desires or values (known as harm ocd). These thoughts may include fears of causing accidents, accidents happening due to negligence, or intentionally harming loved ones.
Sexual or Taboo Thoughts
Unwanted, explicit, or inappropriate sexual thoughts that are inconsistent with a person's values, sexual orientation, or desires. These thoughts may involve taboo or socially unacceptable behaviors, leading to significant distress, guilt, or shame.
Religious or Moral Obsessions
Intrusive thought OCD revolving around religious or moral beliefs that are distressing and cause significant anxiety disorders or guilt. These thoughts may involve fears of committing blasphemy, going against religious principles, or being morally corrupt.
Symmetry and Order
A strong need for symmetry, exactness, or order that manifests as repetitive intrusive thoughts about arranging objects, aligning items, or performing repetitive rituals to achieve a sense of balance or perfection.
Health Concerns
Unwanted intrusive thoughts related to health anxieties and fears of having a serious illness or medical condition. These thoughts can lead to excessive worry about bodily sensations, constant checking for symptoms, and seeking reassurance from medical professionals.
Relationship or Responsibility Obsessions
Intrusive thoughts related to harming loved ones, making mistakes that have severe consequences, or being responsible for negative outcomes. These thoughts may be associated with intense anxiety and may lead to avoidance behaviors or compulsive rituals aimed at preventing harm.
Moral Scrupulosity
Intrusive thoughts in moral scrupulosity involve excessive concern about moral or ethical purity, constantly questioning one's intentions or actions, and fearing being morally tainted. These thoughts may be centered around religious or ethical principles and can result in compulsions or rituals to seek reassurance or perform acts to alleviate guilt.
Just-Right or Perfectionism
Intrusive thoughts related to just-right or perfectionism focus on the need for things to be done in a specific, precise manner. Individuals may experience distress or anxiety if tasks or actions do not feel "just right" or meet their perfectionistic standards, leading to repetitive behaviors or rituals to achieve that sense of perfection.
Intrusive Thoughts of Losing Control
These intrusive thoughts involve fears of losing control over oneself, such as impulsively harming oneself or others, acting out violently, or saying something socially inappropriate or offensive. These thoughts can cause significant distress and lead to avoidance behaviors or compulsions aimed at preventing such loss of control.
Imaginal Intrusions
Imaginal intrusive thoughts are vivid and distressing mental images that intrude upon a person's mind involuntarily. These images can be violent, graphic, or disturbing, and may involve scenarios that go against the person's values or cause significant distress.
Remember that these types of intrusive thoughts are not exhaustive, and individuals with OCD may experience unique variations or combinations of these themes. If you or someone you know is struggling with intrusive thoughts or other symptoms of OCD, it's crucial to consult with a mental health professional for an accurate diagnosis and appropriate treatment.
Related Article(s) – What Are OCD Triggers And How To Deal With Them
How to deal with intrusive thoughts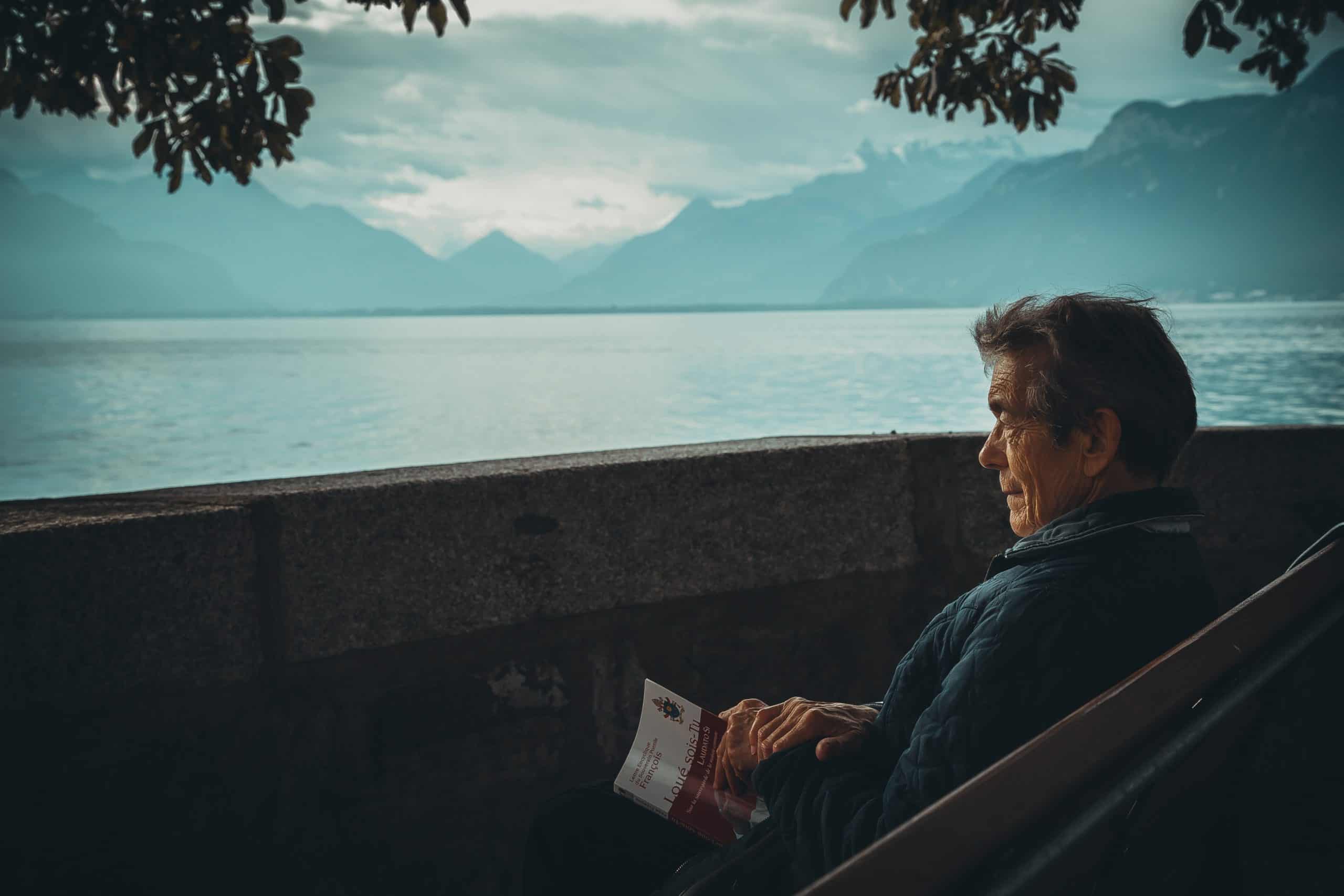 Dealing with intrusive thoughts can be challenging, but there are strategies that can help manage their impact.
Here are some approaches that may be beneficial:
Recognize and Accept
Acknowledge that intrusive thoughts are a symptom of OCD and not a reflection of your true desires or intentions. Understand that these thoughts are involuntary and do not define you as a person.
Exposure and Response Prevention (ERP)
This is a form of therapy commonly used for OCD. With the guidance of a mental health therapist, gradually expose yourself to situations that trigger the intrusive thoughts while refraining from engaging in compulsive behavior or rituals. Over time, this can help reduce anxiety and diminish the power of these thoughts. At the end of the day, these are just thoughts.
Healthy Distractions
Engage in activities that capture your attention and divert your focus away from the intrusive thought. This can include hobbies, physical exercise, spending time with loved ones, or immersing yourself in creative outlets.
Support Network
Reach out to trusted friends, family members, or support groups who can provide understanding, empathy, and encouragement. Sharing your experiences with others who have gone through similar struggles can be comforting and validating.
Professional Help
If intrusive thought significantly interfere with your daily functioning or cause extreme distress, seeking professional help from a mental health provider specializing in OCD is crucial. They can provide a comprehensive evaluation, diagnosis, and recommend appropriate treatment options such as therapy (such as Cognitive Behavioral Therapy or ERP) or medication, if necessary.
Remember, everyone's experience with intrusive thoughts and OCD is unique, so finding the right combination of strategies and support that work for you may take time. Be patient and compassionate with yourself as you navigate this process.
Related Article(s) – Is OCD Treatable Without Medication?
Treatment Methods used for Intrusive Thoughts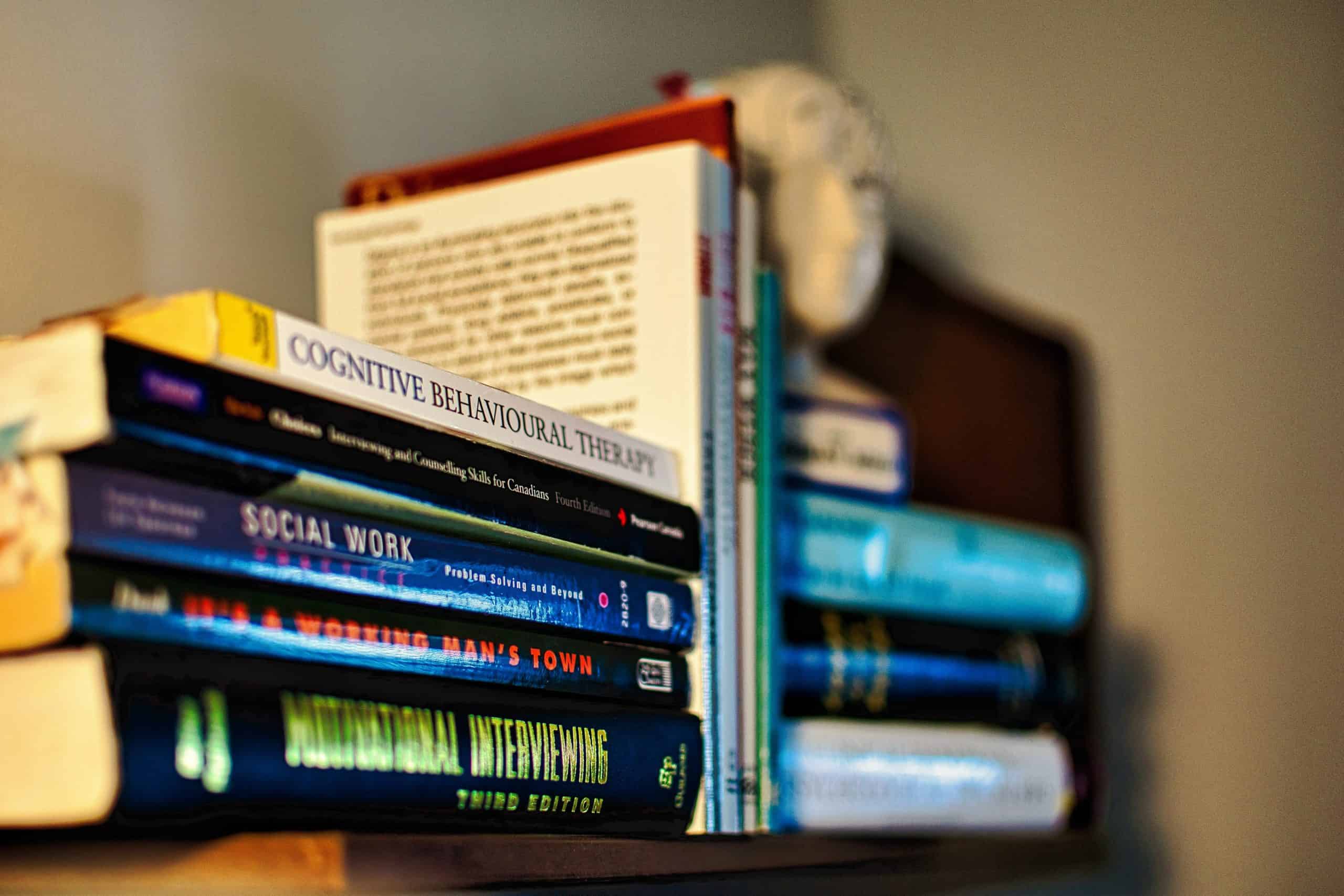 Obsessive-Compulsive Disorder (OCD) is characterized by intrusive thoughts and repetitive behaviors. To help individuals manage OCD symptoms, two primary OCD treatment approaches are widely used: Cognitive Behavioral Therapy (CBT) and Exposure and Response Prevention (ERP).
Let's explore how these treatments can assist in overcoming intrusive thoughts and compulsions associated with OCD.
Cognitive Behavioral Therapy (CBT)
CBT is a widely recognized and effective treatment for OCD. It focuses on identifying and challenging negative thought patterns and behaviors associated with OCD.
Through CBT, individuals learn to recognize and modify distorted beliefs and engage in healthier coping strategies.
The therapist works collaboratively with the individual to develop personalized treatment goals and techniques.
Exposure and Response Prevention (ERP)
ERP is a specific technique within CBT that is considered the gold standard for treating OCD. It involves exposing oneself to situations or stimuli that trigger obsessions (exposure) while refraining from engaging in the associated compulsive behaviors or rituals (response prevention).
Through repeated exposure, individuals learn that the feared outcomes they associate with their intrusive thoughts are unlikely to occur, leading to a reduction in anxiety and the weakening of the obsessive-compulsive cycle.
CBT, particularly with the inclusion of ERP, has been shown to be highly effective in reducing OCD symptoms and improving overall functioning.
These treatment approaches are often implemented together, with CBT providing a broader framework and ERP specifically targeting the reduction of obsessions, emotional distress, panic attacks, disturbing thoughts, traumatic event and overall reduce anxiety related symptoms.
Acceptance and Commitment Therapy (ACT)
ACT encourages individuals to accept the presence of intrusive thoughts without attempting to suppress or control them. It emphasizes developing mindfulness skills, identifying personal values, and taking committed action toward a meaningful life, regardless of the presence of intrusive thoughts.
Deep Transcranial Magnetic Stimulation (dTMS)
dTMS is a non-invasive procedure that uses magnetic fields to stimulate specific areas of the brain. It has shown promise in reducing OCD symptoms, including intrusive thoughts. However, dTMS is typically used when other treatment options have not been effective or in more severe cases of OCD.
It's important to note that the effectiveness of different treatment methods may vary depending on individual circumstances, and a combination of approaches is often utilized. Working with a qualified mental health professional is crucial to determine the most appropriate treatment plan for your specific needs.
Related Article(s) – Planning Care For A Patient With OCD
Final Thoughts on Intrusive Thoughts
Intrusive thoughts (obsessive thought) can be distressing and disruptive, particularly for individuals with OCD. However, there are effective strategies and treatments available to manage and alleviate their impact. 
By utilizing approaches such as cognitive restructuring, mindfulness, exposure therapy, and seeking professional help, individuals can learn to recognize the nature of such thoughts, challenge their validity, and develop healthier coping mechanisms.
Intrusive thoughts are very common between the general population. The key distinction is that people with OCD tend to fixate and act on them as if they were religious text. Furthermore, there is a distinct tendency between OCD and other anxiety disorders such as post traumatic stress disorder and substance abuse. The anxiety and depression association is quite common.
 Remember, you are not alone, and with the right support and tools, it is possible to navigate intrusive thoughts and lead a fulfilling life. If you or someone you know is struggling with intrusive thoughts, reaching out to a mental health professional is a crucial step towards finding the appropriate guidance and support.