Something's in life coexist exceptionally well in life such as fish and chips or peanut butter and jelly. The same concept applies to journaling and personal growth.
The art of having a bullet journal is an extremely effective tool for personal growth and development.
Specifically speaking, self-improvement journal prompts are the best way to set realistic goals, achieve them and live a more happier life.
If you are an ambitious individual who aspires to become his/her best version of themselves, then having a personal growth journal is the way to go.
This post is all about Self-Improvement Journal Prompts
What is Self Improvement 
Self improvement is the process of improving oneself mentally, physically, emotionally, spiritually and socially through continuous efforts and activities. 
Self improvement is the most effective way to grow as a human being and evolve beyond your limits.
Self improvement is essential for Personal Development and development as it equips you with the necessary tools and skills to build a better (you), both in the present and the future. 
Related Article(s) – The 5 Areas Of Personal Development
Why is self improvement Important 
Feelings of regret are the worst thing you may experience in life. Regrets of not reaching your full potential in life, regrets of not living the life you deserved to have and enjoy.
Furthermore, questions like "what if I had the courage to pursue my dreams" will plague you for the rest of your life. This is why it's critical to work on yourself every day (which can be achieved by journaling).
Furthermore, concentrating on self-improvement will lead to more opportunities in life.
What are personal development Journal prompts
A personal growth journal prompt is a question or statement designed to inspire self-reflection and personal growth.
It encourages individuals to delve into their thoughts, inner child, and experiences in order to gain insights, set goals, and make positive changes in their lives.
Depending on the topic of your journal entry, journaling has the power to shift your mindset, improve your life, and positive affirmations.
Here are some examples of personal growth journal prompts to inspire self care and self improvement journey
1. What are three things I'm grateful for today, and why?
2. Reflect on a recent mistake or failure. What lessons did you learn from your journey, and how can you apply those lessons moving forward?
3. Describe a goal you want to achieve in the next year. What steps can you take to make progress toward that goal?
4. Write about a fear or limiting belief that has been holding you back. How can you challenge or overcome it?
5. What are three positive qualities or strengths that you possess? How can you leverage them to achieve your goals?
6. Recall a time when you stepped out of your comfort zone. What did you learn from that experience, and how did it contribute to your personal growth?
Remember, personal growth is a lifelong journey. Daily journaling can be a powerful tool for self-reflection and development. Feel free to adapt or modify these prompts to suit your specific needs and areas of focus.
Self discovery journal prompts can vary widely depending on the specific areas you want to focus on, such as self care, relationships, career, self-confidence, or mindfulness.
How Does Journaling Help With Personal Growth? 
The art of journaling is a proven activity used to enhance productivity and encourages personal growth and development.
Furthermore, journal prompts have been used in the past and will continue to be used in the future, to help promote self awareness, self discovery, accepting weaknesses and enhancing strengths. 
Self discovery journal prompts can help you find how to improve yourself and your life.
Through journaling, you can become a better thinker, more productive, and a happier person.
Write down your goals 
Goal-setting doesn't have to take much time, but it should be an integral part of your daily planning and continuous grind.
Jotting down your goals clarifies what you want to accomplish each day and increases motivation and momentum.
  When you fixate all your energy and resources on a set of specific goals , you get emotionally invested in their success. This is done through journaling
You may better visualize the future you desire and understand what it would feel like to achieve your objectives by outlining them in writing.
Related Article(s) – Personal Goal Setting in 2023: Why, When, and How
Tracking your progress 
Measuring your progress (while writing prompts) might help you get closer to your goal once you've established one.
It can help you understand what sorts of behaviors contribute to your success and which strategies are most effective. 
Once you've done that, you may include the appropriate techniques into your overall plan for achieving a certain objective.
Express your Thoughts and Emotions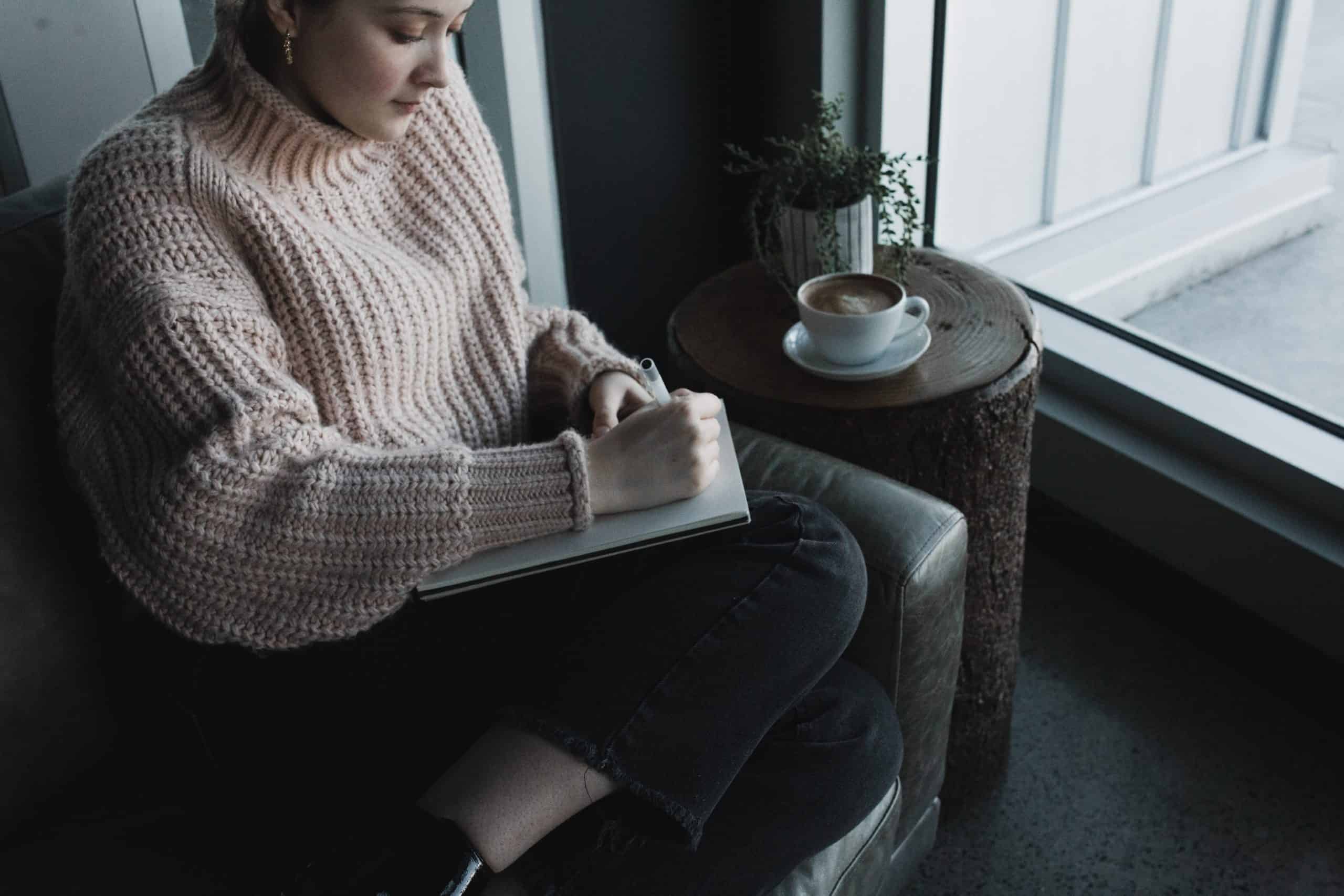 Believe it or not, a journal serves as a tool for self reflection, self growth and self love.
As you begin to write your thoughts and emotions (in your journal) throughout an extended period of time, you will undoubtedly learn more about yourself. 
What kind of person are you, what thoughts and expressions resonate with you the most and how tough are you mentally, emotionally and/or spiritually. This will all show in your journal.
All of this can be learned by observing and analyzing a couple of months of daily journaling.
Identify Weaknesses 
People nowadays would rather live an easy fake life rather than a hard genuine one.
Why do you ask? Well, because people are so mentally weak that they can't and won't call themselves out on their shortcomings and failures.
Instead, they would rather live within the limits of their delusions.
Identifying your weaknesses and weak links is a love letter to your future self. It shows maturity, responsibility and most importantly, accountability.
Knowing what you need to focus on and improve shows a level of commitment towards growing as an individual and a professional in your field of work.
Journal prompts for self improvement helps identify weaknesses.
Enhance Strengths 
We as human beings all have our strengths and weaknesses. No one is perfect, we are all a work in progress.
However, this does not mean accepting your strengths and weaknesses as an excuse to be used down the line.
While we established the importance of identifying weaknesses, the same applies to enhancing strengths and strong suits.
If you are a good writer, your goal should fixate on becoming a great one. 
By writing down your strengths and formulating a plan to enhance, upgrade and improve your skills, you will unlock your potential for success and self discovery .
86 Journal Prompts for Self-Improvement
How can I be Grateful Today?
What are my goals and ambitions?
Am I content with the progress of my life? 
How can I start prioritizing my mental health?
How would I describe my work ethic?
What did I achieve today?
What are three things I can do to improve my communication skills?
What are the activities that drain my energy levels? 
What is my biggest failure in life?
Which good habits could I add to my life?
What could I do to further my knowledge/education this year?
How can you add joy to your everyday life?
How can I be my best self
What is a short term goal I believe I can achieve?
Am I happy with the direction my life is going?
How are you working towards them? What are your current life goals?
What makes me a good person? 
Write out an ideal night routine
What are weaknesses I wish to improve? 
Write down what you're feeling now
What is my favorite quote, word, or phrase?
What are my best personality traits
How can i live my best life
What is stressing me out right now?
What is my purpose in life?
List three things that you want to eliminate from your daily routine.
How do I stay disciplined when my motivation dwindles?
How do I deal with burnout?
Write down positive affirmations that inspire you.
What do I need more of?
What area could use the most growth?
Do the people in my life support and uplift me?
What am I most passionate about?
What is my biggest fear in life?
Write out an ideal morning routine
What are my top 10 life goals?
Which toxic behaviors do I need to work on?
Am I happy in the relationships I am in?
What triggers my emotional breakdowns?
When am I most confident? 
What dreams do I need to put on hold right now so I can pursue my goals?
Where do I see yourself in 5 years?
What're the consequences if I don't make it?
How does my perfect day look? 
What do I love about myself? 
What makes me happy and fulfilled? 
What keeps me awake at night?
In the past, what coping skills and strategies have you used?
What is one thing you've learned this past year?
How can I improve mentally and physically? 
What can I do to set better boundaries between work time and leisure time?
What type of people do I want in my life? 
What does success mean to me? 
List three things that you want to eliminate from your daily routine.
What's keeping you from living your dream life?
Would your younger self be proud of you?
What are my career goals and aspirations? 
Do I see myself in the same job for the next 10 years? 
How do I prioritize self care? 
What are my priorities for the next 5 years?
What do I look forward to most in the future? 
What has been the most difficult situation  have I handled this year? How did it help me grow?
What do I value the most in a relationship? 
How would I describe myself to a stranger you have never met?
What is your dream job or dream hobby?
What negative thoughts or traumatic experiences seem to be shaping you, and how can you work to overcome them?
What are three things I can do to take care of my physical health?
How do I make time for myself each day?
What does my favorite song, film, or artwork say about myself?
What is my favorite destination I have visited? Why?
What motivates me? What am I enthusiastic about?
What has been my proudest moment in the last month?
How can I get out of my comfort zone this year?
What areas of my life am I enjoying right now? Why?
Am I a good person? How so?
What gives me hope and optimism for the future?
What kind of growth do I hope to see in the coming year?
What motivates me when you're feeling down?
When was the last time I received a compliment?
Where would I be if I achieved all of my goals?
What objectives have I abandoned?
How can I make my loved ones' days brighter?
What activities drain the most of my energy?
How can I improve my daily routines?
What do I need more of in my life?
How do I react to negative feelings?
Final Word on Self-Improvement Journal Prompts
All in all, journaling is one of the most rewarding and effective forms of personal growth and development.
To be precise, self-improvement journal prompts should become your primary focus when practicing the process of jotting down thoughts and emotions in your beloved journal.
The above list of 86 self-improvement journal prompts should serve as your first step towards improving your life and growing both personally and professionally. 
Through self discovery journaling, we can cultivate gratitude, learn from our mistakes and failures, and identify negative emotions.
Journaling helps challenge our fears and limiting beliefs, leverage our strengths, and envision the person we want to become. By stepping out of our comfort zones, we discover new possibilities and write our own journey.
This post was all about Self-Improvement Journal Prompts